Renewing a renewable industry
Through the toughest of times, B.C.'s forest industry has managed to sustain itself and it is now poised for growth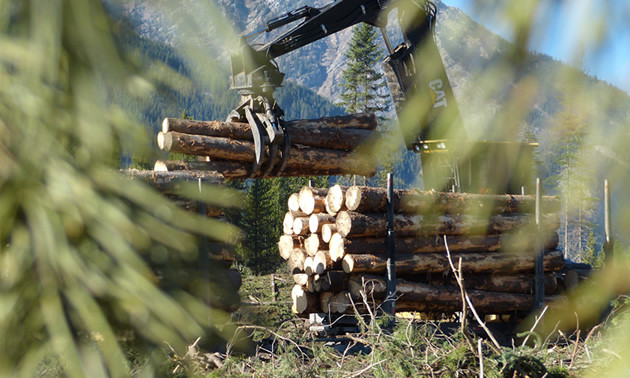 Whether it's a logging truck passing through town or the drone of engines we hear working at the local sawmill, Kootenay residents are reminded on a regular basis how close the forest industry is to our lives. For decades, this sector of Canada's resource economy has sustained families throughout B.C.'s Kootenay region and in the rest of the province. In 2009, though, things were looking pretty bleak and it seemed as though this once great industry might be on the verge of collapse. Now, five years later, things are looking up.
The market has rebounded
The forest industry relies heavily on trade with international markets. According to the Council of Forest Industries (COFI), B.C. exports nearly 90 per cent of its forest products. Historically, the U.S. has been the single-most important market for B.C.'s forest industry and it remains as such. With U.S. housing showing promise of recovery, demand for B.C. lumber has once again gone up. Markets in Asia are also increasing their demand. Softwood lumber exports to China, in particular, have grown exponentially since 2007. In fact, it was reported that by 2012, Canada was supplying 45 per cent of China's softwood lumber imports.
Building green and the bio-revolution
With the emphasis these days on reducing our carbon footprint, building designers are now looking for more ways to incorporate wood in their construction projects.
Through its Wood Works! campaign, the Canadian Wood Council is working to raise awareness of the long-term benefits of building with wood as opposed to fossil fuel-intensive products—such as concrete, steel and aluminum—and those who respond to the message are being recognized for their innovative efforts. Projects like the Elkford Community Conference Centre in Elkford, B.C.—which utilizes cross-laminated timber wall panels in its design—reflect this trend of using engineered wood products.
Canada is also forging ahead in the bio-revolution. New ways are being discovered to transform wood products that would otherwise fall to the wayside into biofuel, non-toxic chemicals and even bioplastics for car parts.
Adapting to change
With the changing of times, sawmills have looked for ways to maximize their efficiency and find profitable ways use every fibre of the tree. Canfor, for example, has invested millions of dollars into upgrading its Elko, Radium Hot Springs and Canal Flats mills. Other Kootenay companies, like Kalesnikoff Lumber Co. Ltd. in Thrums and Porcupine Wood Products in Salmo, have also done upgrades in the last few years.
Jim Hackett is a registered professional forester and the president of the Interior Lumber Manufacturers Association—an agency that represents local forestry companies working in the southern interior of B.C. He praises the above-mentioned companies and others that have made it through the economic downturn.
"What has been amazing is that a lot of these firms have been resilient in that they have survived and stayed in business," said Hackett. "They've been able to switch to other markets and away from the U.S. market. They have been able to control their cost and find other markets where it made sense to sell their products."
Hackett is optimistic about the future of the Kootenay forest industry.
"Overall, it's bright," said Hackett. "I think we are still going to see some changes in the industry in the Kootenays, but there is a wonderful fibre base there and a good industry."
For more information about the forest industry in B.C. and Canada, visit the following websites: