It's a good time to get into forestry
The industry is expected to need at least 60,000 new recruits by 2020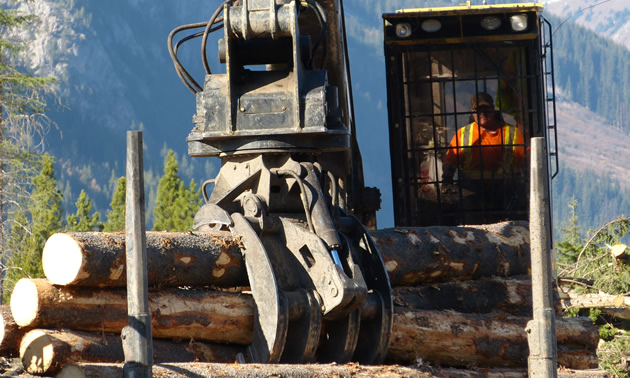 The economic resurgence of B.C.'s forest sector is good, but a major challenge facing companies now and in the future is finding qualified workers to replace an aging workforce. Industry analysts are also predicting that new jobs will become available as the industry continues to transform itself.
Depending on future economic conditions, it is projected that across Canada, between 40,000 and 120,000 new workers will be needed in the forest industry by 2020. With that in mind, the Forest Products Association of Canada has set a goal of hiring at least 60,000 new recruits by 2020.
From millwrights and engineers to skidder operators and truck drivers, there are a variety of jobs needing to be filled.
Local take
Kathy Quennell of S.M. Quennell Trucking in Wycliffe, B.C., is intimately familiar with the challenge of finding workers. She and her husband, Sterling, started S.M. Quennell Trucking 34 years ago, and although finding qualified people to drive a logging truck has been an ongoing problem, Quennell said it has gotten progressively worse over the last six or seven years. The problem now is that many of the company's drivers are nearing retirement and young people aren't stepping up to the plate.
"There are a lot of people getting out of it and they're not getting replaced," said Quennell. "Even in the bush, the guys are struggling to find semi-qualified help that they can train."
She said having to work early-morning hours and the cost of obtaining a Class 1 licence have deterred many from pursuing a career as a log hauler. Plus, the forest industry in the Kootenays has to compete with the coal mines for workers.
But for the right person, a job as a log hauler can be rewarding.
"What we try to present if we are attempting to get people on board is that it is in the bush," said Quennell. "So if you are a hunter, fisherman or photographer, there's always something different every day to see."
She later added, "It is long hours . . . You could make some serious coin (though) if you put in a 12-hour cycle day."
For more information on pursuing a career in forestry, visit The Greenest Workforce campaign website.