75 years of sawdust in their blood
From horses and handsaws to trucks and high-speed lumber stackers, this family has kept its business going strong since 1939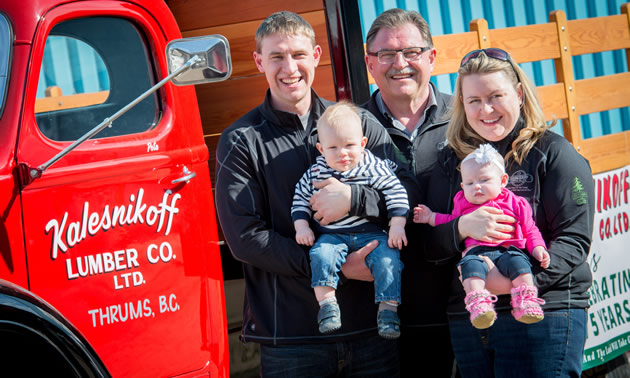 It all started with a statement that was first uttered in 1939: "Take care of the land, and the land will take care of you." The Russian descendant who uttered those words was a visionary, but even he couldn't predict the impact they'd have on his business and family.
His name was Koozma Kalesnikoff, and he had moved to B.C.'s West Kootenay region in the mid-1930s to start a sawmill with his brothers, Peter and Sam.
It was no easy task. After getting the timber rights to an area at China Creek, 10 miles south of Castlegar, the brothers went to work building roads, falling trees and processing the wood—all by hand. Their rough-cut lumber was then hauled out of the bush and sold to bigger sawmills.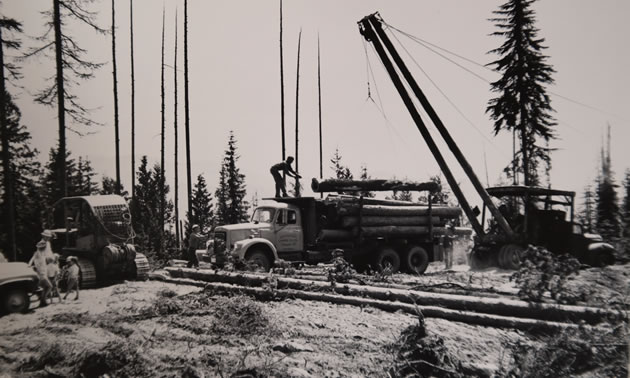 The brothers worked six and a half days a week, but as the company started to grow, so did their legacy. Peter's son, Pete Jr., soon joined the family business and by 18, he was the mill's head sawyer. In 1955, at the age of 22, he became the general manager.
Seeing it grow
In the years that ensued, Pete Jr. continued to build the business, taking it from a small horse logging outfit in the bush to a full-fledged sawmill. He also had a son named Ken, and like his father before him, Pete Jr. introduced Ken to the family business when he was a pre-teen.
After several relocations, the company moved to its present location on the banks of the Columbia River in the tiny community of Thrums—which is nine miles north of Castlegar.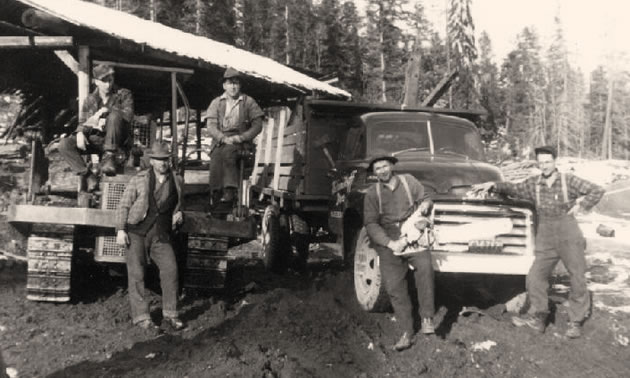 Ken worked his way up from general labourer to head sawyer, and then in 1985, he became the sales manager. That was a major turning point for Ken, and he remembers it like it was yesterday.
"The first load of lumber I sold was a car load of 4x4 fir," said Ken. "I sold it to a guy in Florida and I got $5 (per) 1,000 (board feet) more than my dad. I was on cloud nine. . . . After that, I focused a lot on sales, and sales connects closely to production. At one point, I was looking after log procurement."
Father and son worked closely together for many years, and when Pete Jr. passed away in 2006, Ken was ready to become the president and CEO of Kalesnikoff Lumber Co. Ltd.
Sustainable business practices
Kalesnikoff Lumber Co. Ltd. currently employs 160 people (not including logging contractors and sub-contractors), and it processes 300,000 cubic metres of wood annually. It is a specialty mill that produces not only the standard dimensional lumber but a variety of custom products as well—such as kiln-dried timbers for timber framing, and lamstock lumber, which is used to make glulam beams.
"We're not a high-output, spaghetti mill," said Ken. "We've always been a specialty niche market company."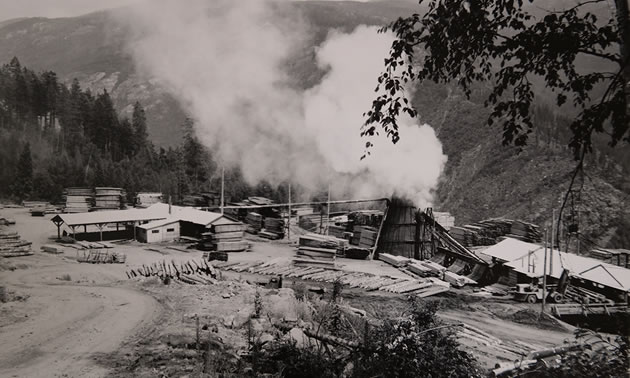 According to Ken, the focus at Kalesnikoff Lumber Co. Ltd. is on extracting as much value as possible from each log harvested.
"If it took that tree 150 years to grow, we had better extract all the value that we can," he said, adding, "Trees are a renewable resource, and if we do it right and respect the land, then the land will look after us for many years to come."
That's really where his passion for the business stems.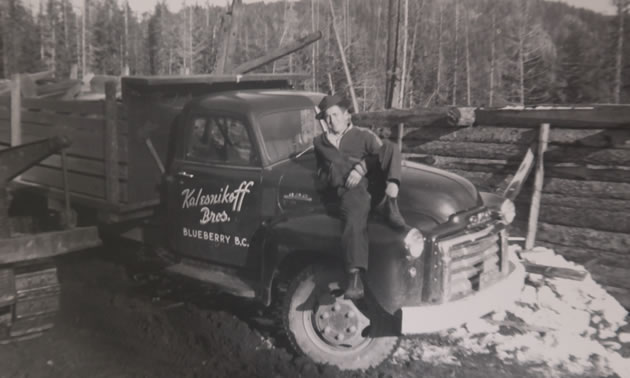 "Uncle Koozma said that, and it's really important to us," said Ken. "It's a value that we really believe in."
Ken also believes in teamwork, and he feels that it is his responsibility to look after the people who work for him.
"We've gone through a pretty ugly time," he said. "When the market got bad in 2008 and 2009, we kept our people working. That's our commitment."
Looking ahead
Ken's daughter, Krystle Seed, and his son, Chris Kalesnikoff, are involved in the family business on a management level as well. Krystle is the chief financial officer and Chris is the sawmill supervisor, which makes Kalesnikoff Lumber a fourth-generation family-operated business.
The Kalesnikoff family continue to plan for the future of the business, and last year invested $18 million to upgrade the mill.
With its commitment to sustainability and a legacy that spans 75 years, this is one forestry company that will keep taking care of the land and business for many years to come.
Says Ken, "We are in it for the long haul."