The Ktunaxa mean business
We talk with Janice Alpine, a business development officer with years of experience helping Indigenous business operators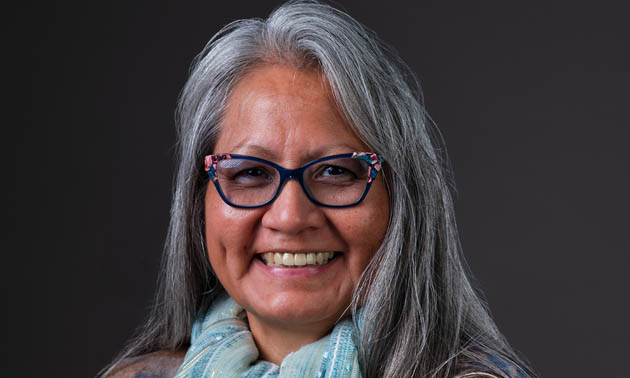 Janice Alpine started as a business development officer in 2011. At the time, she was the entire team serving in business development with the Ktunaxa Nation Council.
Having previously been a consultant in the opening of St. Eugene Resort, Alpine brought her experience to Indigenous individuals of the Kootenays. Today, her title is Business Development Officer/Tourism Engagement and she is now part of a larger team that makes up the economic investment sector with the Ktunaxa Nation.
"(At the beginning), it was more about me creating an awareness of the services that we offer," said Alpine. "Today we have a lot of individuals that are aware that there's an opportunity to be your own boss, to be your own business operator. They're starting to look at that avenue as opposed to the other ones such as being employed by somebody."
Alpine and her colleagues work with those who are interested in starting out in business, and also alongside established businesses that are looking to grow. Although their focus is on members of the Ktunaxa Nation, they work with any Indigenous individual or Indigenous-owned business.
Alpine helps with any of the practical steps in entrepreneurship, such as developing business plans, assisting with loan applications, and other means of seeking capital. She also facilitates related seminars and assists with marketing.
Showcasing the Ktunaxa in business
In October of 2022, the Ktunaxa Nation Council economic and investment sector hosted its inaugural Ktunaxa Business Showcase. Indigenous businesses and artisans were invited to participate in this event, which received positive feedback all around.
The morning was dedicated to a private networking event between the participating showcase businesses and their partners in industry and government. In the afternoon, hundreds of people attended the public showcase, which exposed them to the diversity of locally owned indigenous businesses. There was also an opportunity to buy some wonderful products from the artisans that were participating.
Alpine said there are no plans to hold the Ktunaxa Nation Showcase annually, but they may bring it back every other year—so you can keep your fingers crossed for an opportunity to attend in 2024.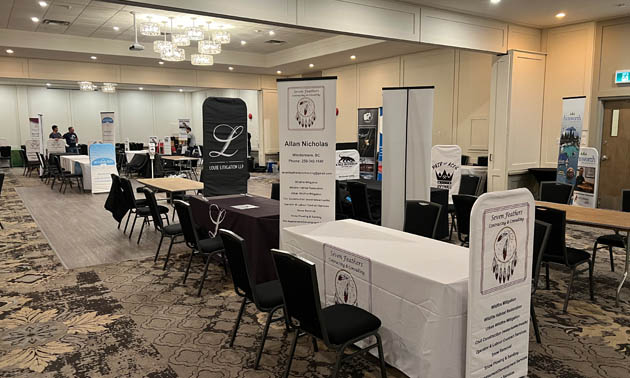 Working with Indigenous businesses
One way to engage with Indigenous entrepreneurs is to support an artisan. If you own a retail outlet, you will also want to consider stocking local indigenous-made products.
Alpine said that visitors to the region are often looking to purchase authentic Indigenous handiwork, and Alpine and her colleagues are working at bringing more publicity to the many talented artists who call the Kootenays home.
"(Indigenous business operators) really do offer a uniqueness when you work with them. They have a very different perspective. They're not shy," said Alpine.
"Let's take, for instance, cabins—when you're renting cabins (from an Indigenous operator) not only are you renting a cabin—it's out in the wilderness and it's out on the land and it's really beautiful and everything—but you also have a story. There's also that connection to the area that visitors get to sense, and that's what makes it a different experience."
The opportunities to work with Indigenous-owned businesses is broad, and is only growing. Alpine readily highlights again and again the breadth of talent and innovation that exists within her community.
An online business directory that is associated with the Ktunaxa Nation Council's economic and investment sector lists companies in almost every conceivable industry, from construction to agriculture and health to legal services.
"The best way to (connect with an Indigenous business) is to use the Ktunaxa Ready website or drop us a line here at the economic and investment sector to share their interest in working together," said Alpine. "And they can be specific about what it is because we have that direct connection with all the Indigenous operators."
After more than a decade of helping Ktunaxa businesses get off the ground and grow successfully, Alpine said she is grateful to be doing such satisfying work. Despite the ongoing challenges, things have changed for the better in regards to removing barriers to Indigenous entrepreneurs.
At the recent Ktunaxa Business Showcase, Alpine stood back and looked with a sense of satisfaction at the professional, buzzing environment. It brought to mind one of her first clients, a man who desperately needed to register his business in order to place a bid. Alpine was able to talk this new business owner through the process, and he was successful in registering his business on the tight deadline.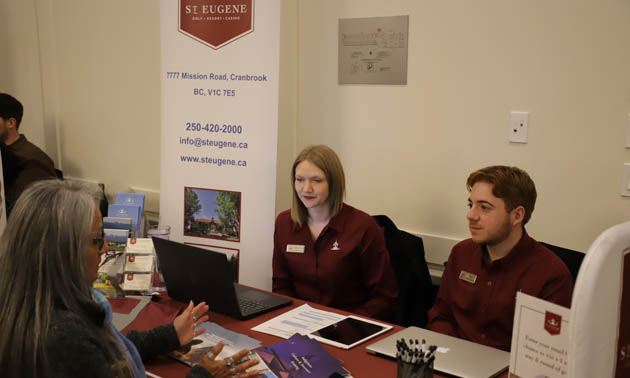 Visibility and viability
After years of raising awareness—almost recruiting in order to find clients—it is rewarding to be in a place where the Ktunaxa people have found momentum in business.
Alpine is also on the verge of starting her own brand-new side hustle launching a clothing line. It feels full-circle to be celebrating with many businesses that have launched and found success over the years she's worked closely with them.
Moving forward, Alpine is looking forward to the continued visibility and viability of Indigenous people in business throughout the Kootenays.
"Today, I'm simply happy for the business operators because now we have a better understanding of sustainability," she said. "They can carry on for years and years and years. I really wish them the best in evaluating and monitoring their market because it does change over time. And to hang onto them is key to being sustainable in your business' operation.
"Knowing that the Indigenous operator can be self-sustaining—that's pretty much what I'm excited about."