Indigenous tourism is a growing sector
Tourism stakeholders are exploring the development of programs that feature Indigenous cultures and history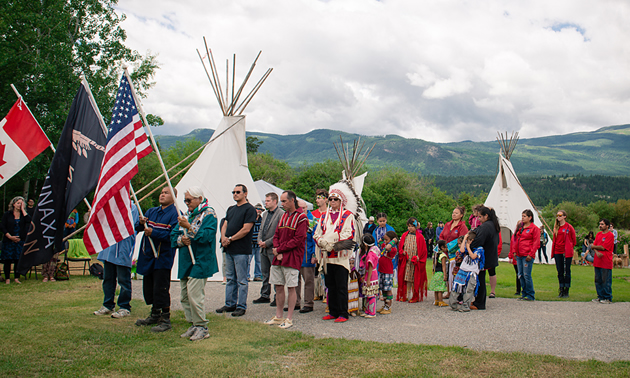 Many vacationers today want more than traditional "relaxation" vacations—they're seeking experiential, educational getaways. The interest in Canada's Indigenous culture has seen sharp growth recently, particularly among European and Asian travellers.
"One in three international visitors is looking for authentic Indigenous experiences," said Tracy Eyssens, CEO of Indigenous Tourism B.C. (ITBC). "That's what's driving the demand."
Supporting the trend
Given the growing interest, local tourism stakeholders are keen to develop products and programs to fit the niche. Indigenous Tourism B.C. (formerly Aboriginal Tourism B.C.) hosted six workshops throughout the province in the first half of 2018, bringing interested parties together to discuss ways to promote tourism and entrepreneurship through Indigenous cultural events and activities.
Patrick Tolchard, co-owner of Valley Zipline Adventures in Radium Hot Springs, attended one of the ITBC workshops. He said, "The socio-cultural aspect of this business is where Indigenous tourism could come in. I'm very interested in creating relationships with the ʔakisq̓nuk and Shuswap communities to learn how we can support the growth and sharing of interest in their culture and history. It's important that I have permission to do that."
Lakeshore Resort takes a leading role
Kaylene Earl is the manager of Lakeshore Resort & Campground, a business on Lake Windermere that is owned wholly by the ʔakisq̓nuk First Nation. Earl is a member of the board of ITBC and the representative for the Kootenay Rockies region.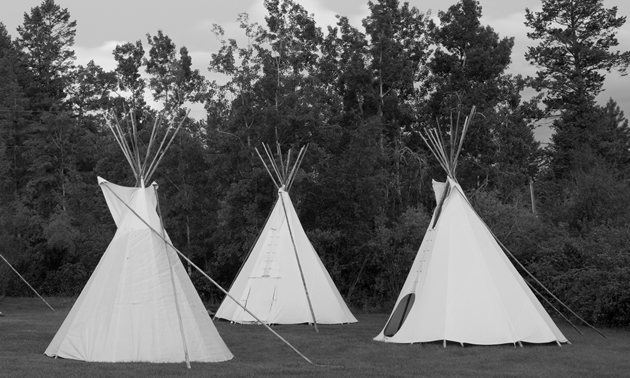 "At Lakeshore, we've grown Indigenous tourism from a single weekend to many First Nation activities and events throughout the summer," Earl said.
"We are designing a remarkable experience package that we're hoping to launch in 2019 at Lakeshore Resort and Campground. We're experimenting with some aspects of it this year. We'd like to offer our guests a total cultural experience for a few days. Guests would stay in a teepee, eat traditional foods, play traditional games, explore the trails, create some kind of craft or art item, and listen to traditional stories from the elders."
Learn, respect, share
Joe Pierre, chief of the ʔaq̓am Community in and around Cranbrook, commented that there's a largely unrecognized multinational diversity among North America's First Nations people.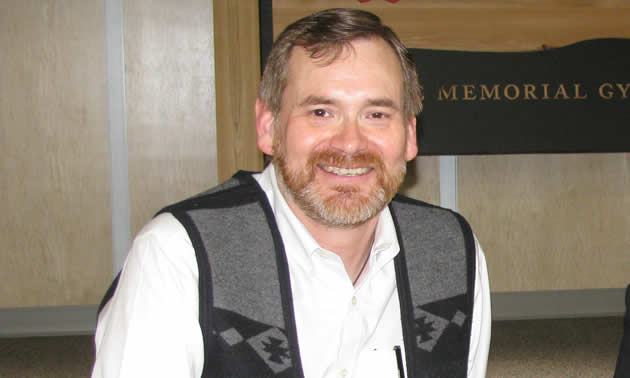 "For the longest time," he said, "Aboriginal people were presented—especially through Hollywood—as being kind of a single culture, a sort of pan-Indian. Yet when you encounter First Nations people as you travel in North America, you find a great diversity of language and cultures, just as you would find travelling in Europe."
"The Speaking Earth program is launching at St. Eugene on May 27 this year," said Barry Zwueste, CEO at the St. Eugene Golf Resort just north of Cranbrook. "People are going to see that there is a market and a demand, and that a successful business can evolve from this."
Justin Paterson, interim director of the economic sector for the Ktunaxa Nation, noted that it's early days in the evolution of this tourism initiative.
"When people think of Indigenous tourism in British Columbia," he said, "there's a high association with the Haida and the other Coast Salish people, and maybe not the same level of awareness of the Ktunaxa. We're trying to fill that gap in the market and also in the collective understanding of the tourism industry.
"We are a region that relies on tourism as a significant driver of the economy, so it is only fitting that the Ktunaxa should have a proper position within that industry as a whole. The connection of the Ktunaxa people with the land and their obligation to be stewards of that land resonates quite strongly with the tourism industry."
Within the Ktunaxa Nation, the Traditional Knowledge and Language Sector is entrusted with the advancement and protection of the Ktunaxa culture. The group works closely with the Nation's elders to determine which elements of the culture may be shared with the public and which aspects are for the Ktunaxa citizens themselves.
The science of archeology has clearly shown that human beings have been in the Kootenay region far longer than Canada has existed as a nation. The impact of the Indigenous human beings must be factored into the understanding of a region's history and evolution. What is their story?