Centralized amenities for TPIB
The Tobacco Plains Indian Band anticipates the completion of its new community administration and health centre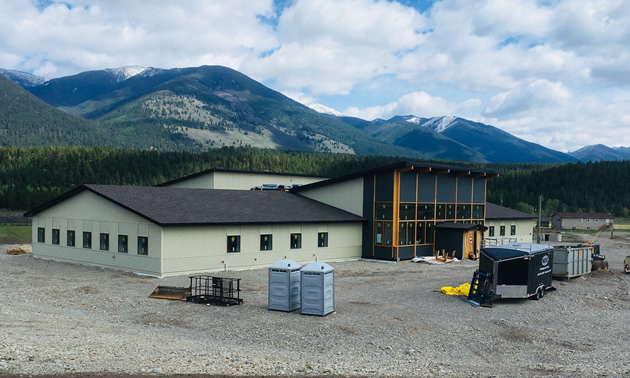 The ground-breaking ceremony for the Tobacco Plains Indian Band (TPIB) Community Administration & Health Centre was held on August 3, 2017. As the 1,300-square-metre (14,000-square-foot) building nears completion, the community is looking forward to accessing the centralized, up-to-date amenity.
"The Tobacco Plains Community Administration & Health Centre is the band's first true community building," said Mary Mahseelah, Nasukin (chief) of the Tobacco Plains Indian Band. "It will create an opportunity for the administration to support membership and the community in their goals to create and improve services geared toward health and wellness, employment and training, and cultural heritage."
The new centre is designed to be a multi-faceted community hub. In addition to a reception area, the building will house a TPIB cultural display, elders' and community meeting rooms, a multi-surface gymnasium and an events kitchen. Two wings will house new administration offices and a new-to-the-community health centre.
The community will benefit from the opportunities for interaction with the band's administrative staff, and from the additional space for increased programing.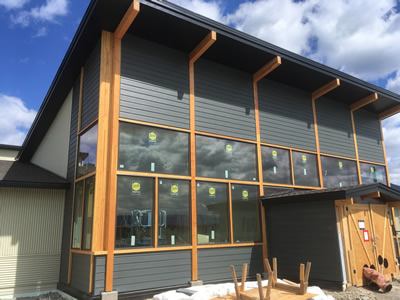 "The building will address a drastic shortage of community infrastructure, allowing us to combine several amenities and services for which facilities currently do not exist or are scattered in smaller, outdated facilities," said Ryan Sarfeld, housing and infrastructure manager for the TPIB.
The $3.5-million project, which includes a 40-kilowatt solar power system, was made possible through the assistance of the First Nation Health Authority, Columbia Basin Trust, Department of Indigenous Services Canada, New Relationship Trust, Teck, Canfor, B.C. Museums Association, Ktunaxa Nation Council, and the commitment of the Tobacco Plains Indian Band Council, community and staff.
Completion is scheduled for July 2018, with a grand opening event and dedication planned for late August.