Building bridges and fostering hope
Kelly Terbasket, Program Director of kinSHIFT and IndigenEYEZ, discusses the value of Indigenous-led leadership training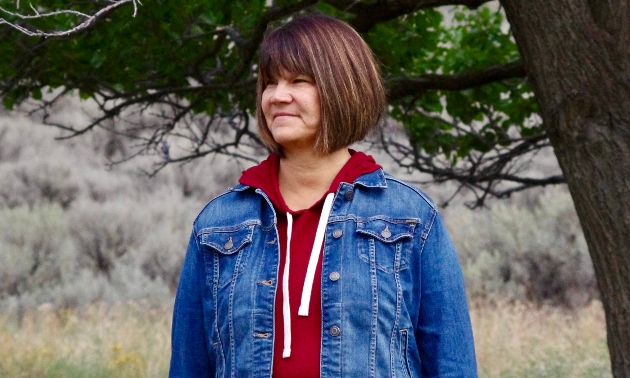 We were more than a little excited to speak with Kelly Terbasket, the Program Director of kinSHIFT and IndigenEYEZ. These non-profit, Indigenous-led initiatives stand out as beacons of empowerment and healing, and we wanted to learn more.
IndigenEYEZ shines a light on Indigenous ways of knowing and works toward healing generational trauma. Complementing this effort, kinSHIFT acts as a social enterprise, not only answering the calls for training but also amplifying the sustainability of IndigenEYEZ's vital programs.
Join us as we uncover the profound inspiration behind these initiatives, their innovative workshop offerings, and their ambitious plans for fostering lasting change, ushering in a future of authentic relationships and shared understanding.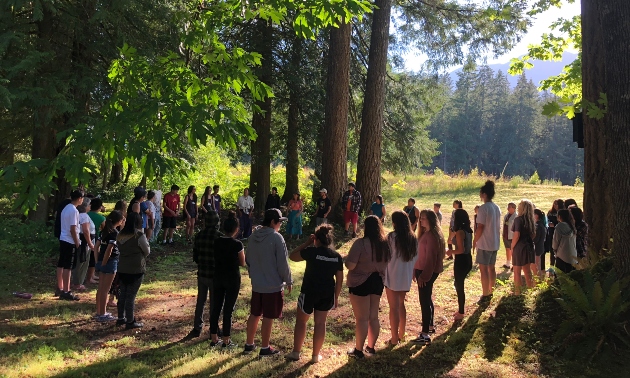 Can you tell us a bit about kinSHIFT and IndigenEYEZ?
IndigenEYEZ is what we started 10 years ago. We are an Indigenous-based leadership training program and youth empowerment is a big part of our work. Our IndigenEYEZ programs are to revitalize our Indigenous ways of knowing and being, and decolonizing the impacts of multi-generational trauma and the legacy of colonization. So a lot of our programs are focused on healing and empowerment.
We started getting a lot of requests for training, so we started up KinSHIFT as a social enterprise to meet all those requests, as well as to offer us another way to fund our IndigenEYEZ programs. IndigenEYEZ is a non-profit initiative, so we're always applying for funds and grants. It's very hard to be sustainable, and we have created a more sustainable revenue pathway by having a social enterprise, which is KinSHIFT. That is focused on supporting settlers in the journey of decolonizing and reconciliation.
What was the inspiration behind your training programs?
Our workshops were born out of another program called Partners for Youth Empowerment, which is an international program based out of Seattle. It's got 25 programs, so we're one of 25 using the methodologies called creative empowerment methodologies. We use arts-based practices, mixed with coaching and creative facilitation, which is basically supoprting people to connect with each other and to unleash our creativity and imagination, because that's the source of innovation. And when you innovate together you can create better ideas, but also the feeling that we are together in the changes that we're making, and we're not alone. That cultivates hope. The Power of Hope youth camps that PYE Global runs is really what attracted me to their work, because of the word "hope".
One of the things I've noticed in all the work I've done—35 years working in Indigenous communities—is that a lot of our work and a lot of our programs were were tackling the issues themselves, but they weren't going underneath to address the root causes. One of them is hopelessness, despair and overwhelm—and we're seeing a lot of that on the rise now, obviously, because we're in the middle of this climate crisis. And when you feel disconnected and you dont know how you can make change or what you can do, you go into that (hopelessness). So we need hope to take action and that's the biggest part we're cultivating in our programs, those feelings of hope and agency.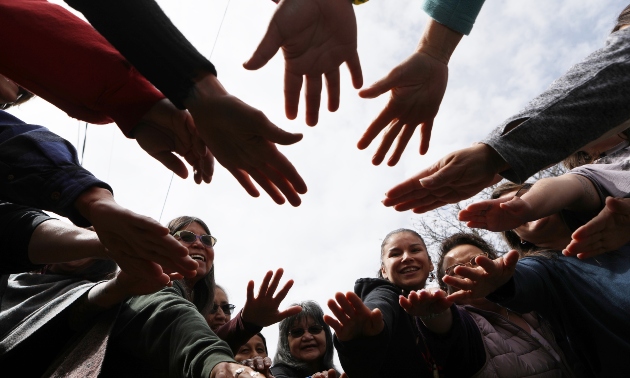 Can you tell us a bit more about kinSHIFT workshops?
We have our Elements of Truth, which are the ones we started with. And those are four sessions, 10 hours on Zoom, online. We focus on the impacts of colonization, implicit bias, how to recognize racism and micro-aggressions, how to make space and take space, that sort of thing. We focus more on skill-building than information sharing, because we figure you can get enough information online. We do help people understand, when we do land acknowledgements, people don't always understand "unceded", that it is stolen land, that's a hard thing to grapple with. So in order to grapple with really hard topics like that we need to feel safe, and feel like we can talk about hard things and not be shamed. We can't change what we can't see.
Political correctness is great because it's causing us to change, but it can really push the hardcore beliefs or implicit biases deeper down, and then you can't change them. So our methodologies are really meant to support people to feel safe to share and not judge each other or judge themselves as we learn and grow.
We also have the Table Talks. If you go to this workshop and you're all fired up, thinking "I want my loved ones and colleagues to know this, to learn this, and understand this," it can be really hard to translate an experience like that. So we developed this program called Table Talks that is really user friendly. Here's a package for you to take, and you can take it to your kitchen table and go through it with your friends and family. Then for the board table if you want to bring (a package) to your colleagues, we're working on enhancing that this year.
We also have a private program you can bring to your organization called Elements of Change. It would be a smaller group, just you and your colleagues. and one of our facilitators would work with you to continue the learning and unpack it a bit more.
And one more program we're just starting up is coaching. If your leader, the ED or your board wants to do some really in-depth change, we have one-on-one coaching available and that's called Journey Together.
Here's what I'm most excited about: A lot of people say "I want to build a better relationship with Indigenous people, but where do I go, how do I do this and learn alongside?" There are not a lot of spaces where you can truly be listening to Indigenous people share their lived realities, share their experiences, their knowledge. This program is going to bring together settler organizations that are ready to do the work—not that token checkbox approach of "I'm going to take one (session) of training and then I'm done and I'm good." Which is what we see a lot. This goes deeper with our Indigenous partners, so there will be organizations like the Okanagan Nation Alliance and some other Indigenous organizations and elders/cultural knowledge keepers who will be in that training program over the year. Together they'll build relationships and really have a chance to go in depth in their learning. Reconciliation is not only learning about the truth. That's a huge part of it and that needs to come before anything, us to learn all the things we weren't taught in school and we didn't know. But it's also to build trust. You can't have relationships without trust, and there has been a legacy of mistrust. So even if we weren't the ones that created the mistrust, we are the ones who are in the position to make the change now.
I want to add one more thing about why this work matters to me so much. It's personal. They always say you build a program that you wish you could have participated in yourself. So this comes from a deep desire to be a bridge. When I think back to our origins of what we now call Canada, it could have been so different if we would have approached it differently. I think of how the richness, the incredible wisdom of Indigenous people has had to go underground and hide, it's been oppressed and everybody loses out because of that. So some of our teachings remind us that diversity makes us stronger. As humans we will be stronger if we learn how to move into the tension of diversity and learning from differences.
There is an Elements of Truth session starting at the end of September, and four more offerings between now and next spring. These are virtual sessions, allowing participants to attend from all over the world!
For more information, visit the websites for kinSHIFT and IndigenEYEZ, and be sure to check out this inspirational Ted Talk with Kelly Terbasket.