ʔaq̓am Community gym now complete
The ʔaq̓am Community celebrated the opening of the Dan Joe Memorial Gymnasium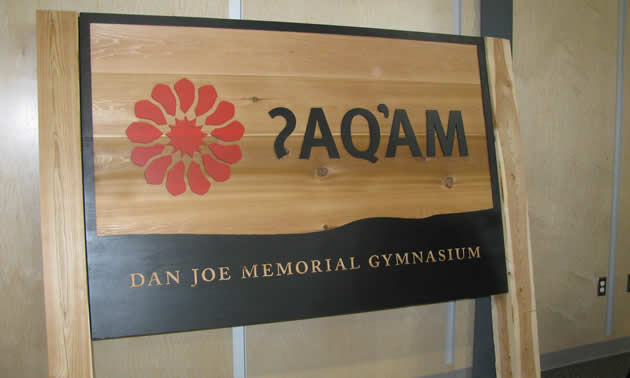 There was singing, there was drumming, there were speeches and laughter and a few happy tears, and there was food—all to celebrate the long-awaited completion of a community gymnasium for the ʔaq̓am Community near Cranbrook.
Joe Pierre, Nasuʔkin (chief) of the ʔaq̓am Community, spoke with deep feelings about the community's hard work and its joy in this accomplishment.
"The completion of this facility is the culmination of years of hard work and perseverance by our community," said Pierre. "We began working towards the implementation of this vision in 2012, with the completion of our school. After much hard work and determination, we can finally celebrate the completion of our educational facility."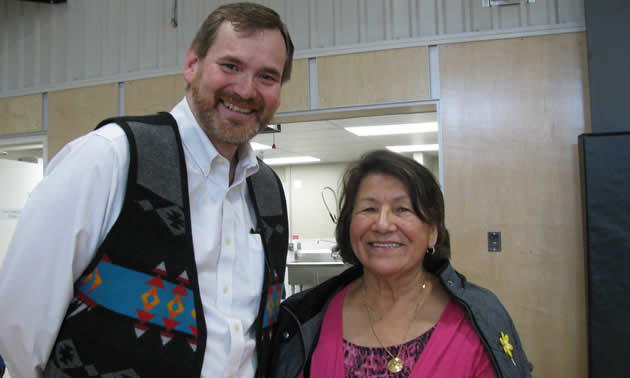 The grand opening took place on Friday, April 6 inside the bright, beautiful, 1,115-square-metre (12,000-square-foot) facility, which has been named the Dan Joe Memorial Gymnasium. On the main floor, the gymnasium encompasses a commercial kitchen, a stage for speakers and performers, and a large gymnasium space that can be used for recreation, education, and community and social events. The mezzanine level, situated above the stage, holds an exercise room and viewing loft.
ʔaq̓amnik school students demonstrated traditional games and dances, with a short cultural lesson about these activities from Juanita Eugene, language teacher at the ʔaq̓amnik school.
Included in the crowd of about 200 attendees at the grand opening was Kathryn Teneese, chair of the Ktunaxa Nation Council, along with representatives from Columbia Basin Trust, the City of Cranbrook and the City of Kimberley. Also in attendance—and pretty much unable to stop smiling—was Chase Thielen, president of Silverado Industries Inc., the general contractor for the gymnasium project.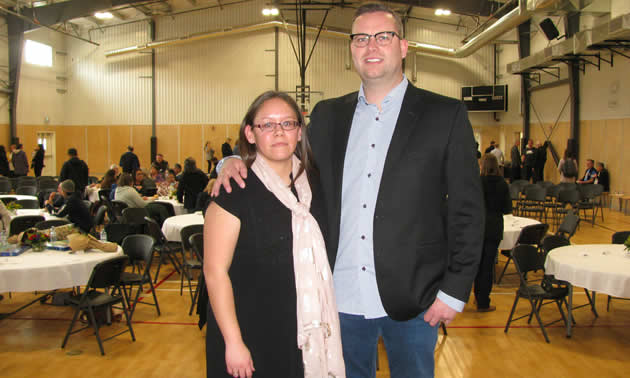 Michelle Shortridge, director of operations and project manager for ʔaq̓am, said, "This marks a milestone in the implementation of our community strategic vision as outlined in Ka kniⱡwitiyaⱡa—our community strategic plan. This space will provide physical education space for our students of ʔaq'amnik elementary, and provide a space for the entire community to gather as a whole."
Both Pierre and Shortridge expressed their appreciation for the funding provided by Indigenous Services Canada ($900,000), Columbia Basin Trust ($500,000) and ʔaq̓am ($900,000). Teck donated $25,000 for fitness equipment.