Wellness in Fernie
Summer Wilson is helping Elk Valley residents stay active and healthy through her business, Jade River Healing Centre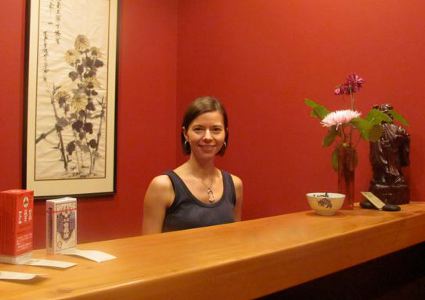 Summer Wilson is the owner of Jade River Healing Centre, platinum winner in the new Best of Business Awards category of Acupuncture. Wilson offers a range of Traditional Chinese Medicine techniques and we recently had a chance to ask her about the business.
How long have you been in business? I am from Nelson, British Columbia, and have been practising acupuncture in Fernie for just over 10 years.
Can you describe your practice? Do you sell herbs? My practice includes a number of Traditional Chinese Medicine (TCM) techniques, such as acupuncture, moxibustion (burning mugwort), cupping, tui na (massage), auricular therapy, gua sha, electrical and laser therapy, chinese facial rejuvenation and herbology. I treat all ranges of physical injury and pain, internal illness and emotional conditions. I also sell highly concentrated prepared herbal formulas.
What do you like about your job? I love being part of a medicine that brings compassion, wisdom and effective techniques (proven over 23 centuries) to a diverse and active community. TCM is a holistic approach that considers the entire person in its diagnosis and treatment. Thus, it is a unique treatment designed for each person.
To what do you credit your success? I have a happy, thriving clinic due to the support of the community members of Fernie, Sparwood and Elkford. The Elk Valley is an active community that values health and well-being. People enjoy living here and want to take the initiative in their health so they can continue to participate in all aspects of our mountain lifestyle.
Why is acupuncture important? Do you have anything else you would like to say or add? Traditional Chinese Medicine and acupuncture are important for healing the many pains and illnesses that occur from accidents, trauma, disease and stress. It is a non-invasive medicine that promotes the body's own healing abilities. It is effective, natural and has no negative side effects. The roots of Chinese Medicine are based in agriculture and prevention of disease.
Here is an ancient soup recipe that will prevent the common cold:
Sheng Jiang Cong Bai Tang
fresh ginger root, sliced thinly
bundle of green onion, (white part only) sliced thinly
4 to 6 cups of water
Combine and bring to a boil. Let steep with lid on until cooled to a drinkable temperature. Strain out ginger and onions. Drink and rest.