The Work in Fernie initiative is attracting much-needed workers from outside the region
Fernie's new workforce acquisition website beckons job seekers looking to move to the area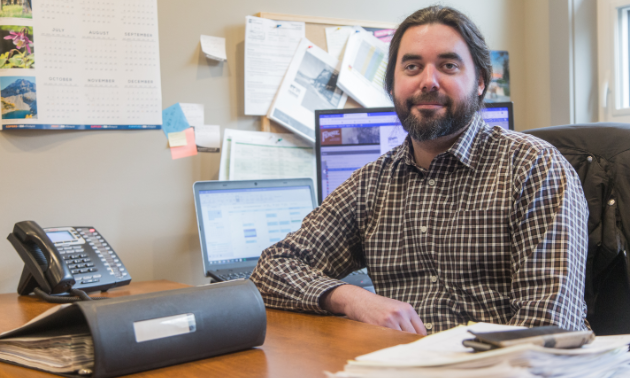 The Fernie Chamber of Commerce and Tourism Fernie have come up with a unique way for Fernie to support the local business community and help them find employees. It's called Work in Fernie. Work in Fernie is a new workforce attraction website and online job board that looks to address the ongoing labour shortages experienced by many businesses in Fernie by showcasing the diversity of careers and lifestyle opportunities available in the area to potential workers. In addition to the job listings, Work in Fernie showcases inspirational content and key resources for job seekers looking to move to the region.
"The Fernie Chamber is really proud of how the Work in Fernie project is going since its launch earlier this summer," said Brad Parsell, executive director at the Fernie Chamber. "We have been working hard to constantly refine it and make it as user-friendly as possible for both local employers and job seekers. Now that the digital marketing campaign is in full swing with Google display ads, search engine optimization and social media campaigns, we are seeing a dramatic increase in traffic visiting the site, especially as we come into the winter ski season."
Local businesses have embraced the website and most major employers are now signed up and posting their jobs on the site.
"There has been an outcry from local businesses in recent years about the need to attract more workers to Fernie in order to stabilize the local labour force and give businesses a bigger pool of talent to draw on," Parsell said. "This has only become more critical during the pandemic as we lost a lot of foreign workers back to their home countries earlier in the year. Employers and employees seem happy to have not only a clean and well-functioning job board, but one that tells the story of how cool it is to live here and gives people a raft of great resources about moving to the Elk Valley."
Easy to join
Signing up for Work in Fernie is easy. Any local business in the Elk Valley (including Sparwood and Elkford) can sign up for free to post their job ads to the Work In Fernie website. All they have to do is click on Post a Job on the main menu and create an account. Parsell hopes to offer additional packages for local businesses to boost their job listings to make it more visible to job seekers with digital marketing support in the near future.
"The more businesses that use the site and share the job listings from Work In Fernie, the more authoritative it becomes," he said. "It is also much more attractive and meaningful for our workforce attraction efforts to send job seekers to this site rather than generic giants like Indeed."
Pandemic predicament
Originally, Work in Fernie was meant to build audiences locally in Canada as well as countries like Australia, New Zealand and the UK. However, with the international border closed due to the COVID-19 pandemic, Parsell had to pivot the marketing effort to target only Canadians—especially in the prairies and Ontario.
"Within those geographic regions, we put a lot of thought into what kinds of people would be interested in relocating to a town like Fernie," said Parsell. "Currently, we have a lot of targeting on major urban centres with significant university student populations as they may be able to study remotely at the moment. The point is to attract workers from outside our region."
As the Work in Fernie initiative is still evolving, Parsell and his team are trying to adjust on the fly and adapt as needed.
"The most challenging aspect of the project has been not so much the building of the website itself, but the building of digital audiences to target with the ongoing marketing campaign that drives traffic to the site," he said. "We will constantly be looking at ways to improve the site and have it reach more people that may be looking to escape the cities for a better work/life balance here in the Rocky Mountains."
For other communities looking to bolster their workforce attraction efforts, it's all about being as sophisticated as possible with a stellar marketing plan.
"A site like this won't work with a 'set it and forget it' approach," Parsell said. "We will constantly be looking to refine our audiences and re-market to them with relevant inspiring information as our labour needs evolve into the future."