LWE's Kootenay Haven secures two coveted Georgie Awards
Best in the business: LWE is firmly entrenched at the tip-top of the construction world
Congratulations are in order for the recently crowned two-time Georgie Award-winner Larsen Whelan Enterprise (LWE) in Fernie, B.C. The prestigious awards secured by LWE are for the company's Kootenay Haven home, winning for the categories of Best Custom Home valued between $1.3 million and $1.9 million, and Best Certified Custom Home. LWE claimed the prizes from the 2017 Canadian Home Builders' Association of British Columbia (CHBA BC). The event took place at the 25th Anniversary Georgie Awards in Vancouver at the Hyatt Regency in March.
Despite competition at the highest levels from juggernauts of the construction industry based in Vancouver and the Lower Mainland, LWE exited the awards with a trophy for each hand. The company may be adding to its accolades with Canada-wide recognition later this year at the finals of the National Awards for Housing Excellence 2017 to be held in St. John's, Newfoundland and Labrador.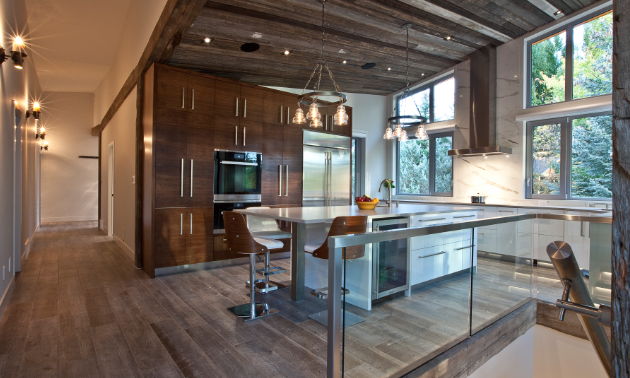 Two times the trophies
"We are extremely proud to have won both of the awards," said LWE owner Steve Whelan. "Our team works hard and creatively to make our client's projects come to fruition and winning in both of these categories really showcases that approach.
"The competition in both categories was of a very high standard and it is great to be able to bring the award back to our region as we truly feel that the quality of construction here is as good as anywhere in the country," Whelan said. "We are really looking forward to the National Awards in St. John's which will be a homecoming for me."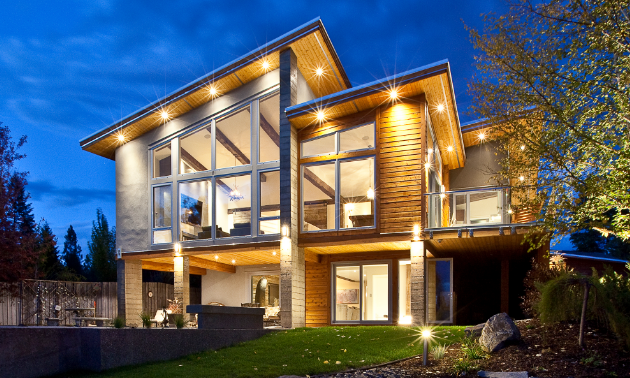 Heavenly Haven
The standout project that garnered the victories for LWE is called Kootenay Haven. The mesmerizing home showcases the creative ingenuity possessed by the team at LWE. Neil Moody, CEO of the Canadian Home Builders' Association of BC said, "This multiple Georgie Award-winning project represents the innovation taking place in the industry for energy efficiency and design. LWE builders and all members of its team who contributed to this project should be proud of this achievement. We congratulate them on their winning entry."
Green with envy
"Winning this award is very satisfying," said LWE construction manager Russ Trand. "The home was designed to be very energy efficient and we focused on the client's wishes for this from the start of the process. The design takes advantage of natural light, and utilizes specifically selected building materials and new technologies that resulted in an EnerGuide rating of 85 gigajoules per year and Built Green Platinum standard.
"We have tried to stay ahead of the curve on energy efficiency and high-performance homes and have been using certain emerging techniques for many years. Airtightness, efficient heating and a super-insulated building envelope all contributed to success," Trand said.
LWE owners Ian Larsen and Steve Whelan will travel to CHBA's 74th National Conference at the St. John's Convention Centre in St. John's, Newfoundland and Labrador, in May and look to bring a national award back home with them to Fernie.
For more information about LWE visit www.lwebuilders.com