Internationally inspired home building
Integrity, quality and shared vision are vital elements of the end product at Fernie Vacation Properties.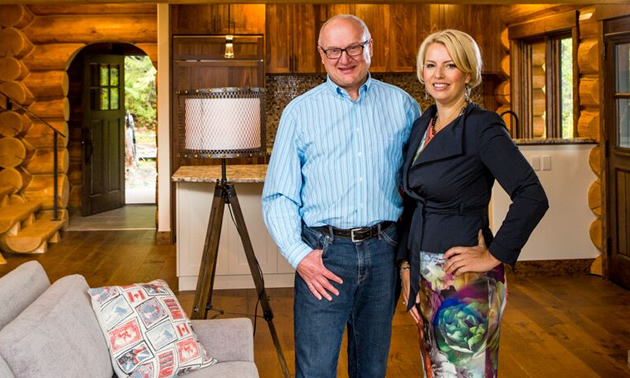 Mike Delich, owner and driving force behind Fernie Vacation Properties, fuelled his business success by tapping into the inspiration he found in the course of following his first passion, ski racing.
Fernie Vacation Properties operates at Fernie Alpine Resort (FAR) and throughout southeastern B.C.'s Elk Valley. The company has built more than 300 properties in the area, including the majestic Snow Creek Lodge and Cabins, the iconic timber frame Bear Paw Lodges and the traditional Polar Peak Lodges and Timberline Lodges and Condominiums at FAR.
Fernie Vacation Properties has also built commercial buildings on Second Avenue, including the Fernie General Store, which is often featured in photographs of Fernie's downtown core. The company has been involved in residential real estate, commercial real estate and project management.
A native of Rossland, B.C., Delich grew up ski racing and in the 1970s founded the Red Mountain Racers Talent Squad in Rossland. "I helped introduce many athletes to ski racing," he said, "including Kerrin Lee-Gartner, Felix Belczyk, Pete Bosinger, Brian Fry, Don Stevens and many others."
Eventually Delich became an international ski race official and was involved in organizing important ski events including the Panorama World Cup in 1985 and the downhill races at the Calgary Winter Olympics in 1988.
Delich's education was in engineering and project management, and after moving to Fernie, he started Fernie Vacation Homes in 1989. Officiating on the ski race circuit had taken him to ski resorts in many nations, where he had compiled a wealth of design ideas.
"I'd finish officiating at a ski racing event in, say, Colorado," he said, "and then I'd go exploring. I'd check out all the condos and lodges and homes and take a lot of photos."
At home in Fernie, he applied the ideas he'd found—for swimming pool shapes, landscape features and fireplace features, for instance—to his own projects. Delich was instrumental in initiating and creating the 1989 Resort Master Plan for Fernie's Snow Valley, resulting in today's Fernie Alpine Resort.
Delich said that his acclaimed Snow Creek Lodge has design features related to those from the 1930s in many U.S. national parks. The designs are in harmony with the surrounding mountains and they are efficient in their construction.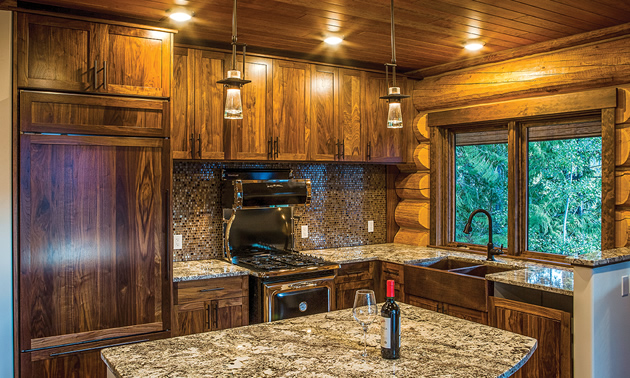 "I saw some of the best building practices throughout the world and I brought that inspiration back to Fernie," he said. "Our projects are enduring."
The success of Fernie Vacation Properties is based in part on the work of carefully chosen, superior structural architects, contemporary interior designers, craftsmen and tradespeople and exceptional landscape architects. Integrity, quality and shared vision are vital elements of the end product.
Analysis of the client base of Fernie Vacation Properties reveals that over the years about five per cent of its product was sold to clients who live in the Kootenay region. The remaining 95 per cent of its product is purchased by buyers who live in Alberta, the rest of Canada, the United States, Europe and Australia.
Those out-of-area buyers bring a hefty economic boost to Fernie—they patronize restaurants, they pay local property taxes, they shop for clothing and gear and groceries—and then they go home and talk to people about their experience. They talk about the splendour of the Rocky Mountains, the charm and friendliness of the Fernie community and its limitless year-round recreation. They also talk about their beautiful vacation properties.
"Our Snow Creek Cabins won two awards this year," Delich said. "We received a provincial Georgie Award for 'Best Single Family Detached Home over 2,000 Square Feet' and the national award from the Canadian Home Builders Association (CHBA) in the same category."
In 2008 Delich was the founding president of the Rocky Mountain chapter of CHBA, encouraging local industry professionals and colleagues to gather to share professional information and experience and represent the British Columbia residential housing industry, one of the largest providers of jobs in this province.