Goodness gracious, that's Good Grub!
Fernie's Good Grub is trucking through the Elk Valley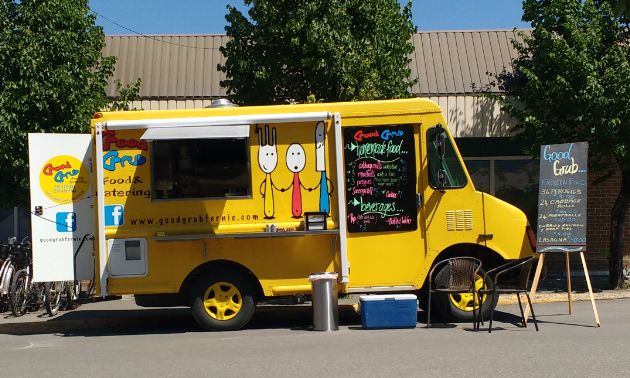 Lesley Blunt and Jessie Traverse have been feeding the Elk Valley for over a decade with their frozen food business, Good Grub. They got their start in 2006 by preparing meals in a commercial kitchen and selling it at local markets. A few of Good Grub's dishes include lasagna, meatballs and homemade bread. In 2013, the duo expanded into catering, attending and serving food at Wapiti, Coal Miner Days, Wildcat Days, weddings, reunions and celebrations.
Co-owner Lesley Blunt shared some details about Good Grub and what's new for the Fernie-based catering business.
What's new in your business?
Jessie and I were excited to have our truck outfitted as a food truck last year, allowing us to travel to certain areas self-contained. It's eye-catching and I think the colours we chose as signage are favourable.
What is your restaurant's signature dish?
We pride ourselves on providing homemade meals—good comfort food that "grandma use to make." Our menu is short and sweet, but the two top sellers are perogies and cabbage rolls.
Where did your restaurant's name come from?
Our name was decided upon when we had a small contest between friends and family. They helped us agree on Good Grub.