Collaboration—not competition—is embraced by two rival Kootenay companies
Instead of fearing their competition, these two companies have found support and strength by sharing their unique skill sets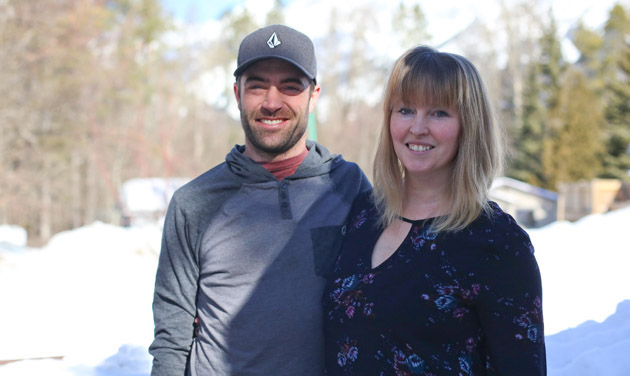 One of the golden rules of being in business is that your competitors are just that—competitors. Rival businesses take money and opportunities away from your own company and it's prudent to be fearful and apprehensive of them, right? Not necessarily.
Coraley Letcher, co-owner of 5 Gen Construction in Fernie, strongly believes business doesn't have to be that way. A general construction company, 5 Gen specializes in a wide range of services, including roofing. There are plenty of rivals out there who offer the same service, but Coraley and her husband, Dave Thomson, have embraced a close working partnership with another local company, Birdhouse Roofing, owned by partners Derek Bird and Lynn Henderson. They share tools and knowledge and they even post their collaborations together under the hashtag #communitynotcompetition on Instagram.
"Do what you do well, and you won't have a reason to be concerned about the competition," said Coraley, "no matter who else is in the same business as you."
Friendship first, business second
This working relationship was an evolution over time between two husband-and-wife teams. Dave had previously worked for Birdhouse Roofing early on in his construction career, so he knew Derek quite well. Coraley eventually met Derek's partner, Lynn, at a social gathering and the pair hit it off.
"I would say [Lynn and I] immediately took to each other—our brains work quite similarly, so we just clicked," said Coraley. "We hung out as friends a few times, and the topic of work often ended up being a part of our conversations."
Eventually, this led to meetings and discussions regarding pricing and profit as well as aspects of managing Birdhouse or 5 Gen that each had particular expertise in.
"We can only get better at what we do if we continually increase our understanding of the industry we work in, and having more than one brain to solve a problem or figure out a better approach is obviously an asset," said Coraley. "It is nice to have someone to talk to who understands the particular challenges of the industry, and in the case of Lynn and I, someone who understands the particular challenge of running a business with their spouse."
What does a business collaboration look like?
"As a business owner in a field not known for its innovation and openness to less traditional business models, I find more modern approaches to business so inspiring," said Coraley.
In the case of the 5 Gen and Birdhouse Roofing partnership, collaboration takes many forms.
Pricing is a hot topic. The pricing for roofing in the area is quite a bit lower than the national average. While other areas of construction have increased in pricing over the years, the price point on roof installation in the Fernie region is relatively unchanged from decades ago. Both Birdhouse and 5 Gen have expertise in metal roofing, which requires specific knowledge to install properly.
"We've discussed ways to break through the mindset that roofing installs completed to a professional standard are too expensive," said Coraley, "as well as ways to spread awareness relating to hiring and paying for quality subcontractors, rather than viewing their work as an area to cut costs on."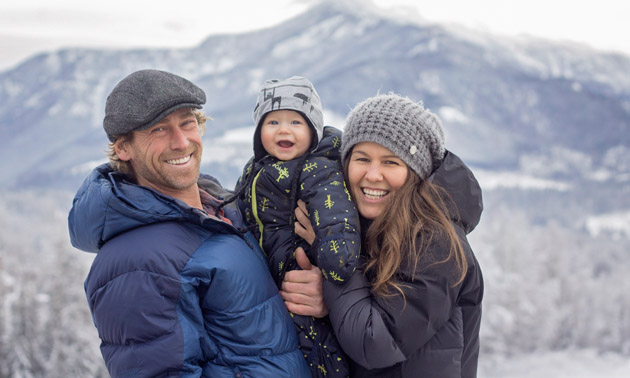 Speaking of quality, both companies recognize the value of skilled employees and the fact that a hard-working team is at the heart of any successful business.
"We both pay our staff competitive wages," said Lynn, "[and provide] a Personal Health Spending Account and a Group RRSP. We each have different qualification rules but last year Birdhouse waived ours because it was a hard year for everyone. We discuss what our remuneration levels are so we are on the same page."
Sharing tools and equipment and posting shout-outs on social media are frequent, as well as referring clients to each other.
The spirit of collaboration also extends to other area businesses and industries.
"We source our materials locally to support local businesses," said Lynn, "and we also support local non-profit and charitable organizations."
Another aspect of this unique partnership is the fact that Lynn is the bookkeeper for 5 Gen Construction. This deep collaboration wouldn't be the norm for everyone but only works because of the trust between these friends and colleagues.
"Lynn might ask me for help wording emails or with her marketing materials, and I definitely lean on her for financial analysis and help troubleshooting profit and loss," said Coraley.
Inspiring collaboration
As a businesswoman, Coraley has never understood the mentality that you should be concerned about your competitors or purposely divert work from them out of fear.
Sharing the efforts of the 5 Gen/Birdhouse Roofing partnership on social media has been precipitated by the hope that other companies might be inspired to view their competitors a bit differently.
When asked what advice she could offer to other companies looking to establish more beneficial partnerships with their rivals, she offered these thoughts:
"I would say be realistic about your hopes for what the collaboration will look like. Suss out the other person's take on a collaborative relationship, and if it doesn't seem like you are on the same wavelength, don't put yourself in a position where the support isn't reciprocal.

"And don't forget that collaboration can also occur with businesses that aren't competitors. I am a huge fan of seeing business supporting business—pairing up on collaborative projects with an unlikely partner can take many forms. Some of the best things come out of new approaches, so let the world see your innovation."