A new country, and a multi-million dollar business in a new industry: reaching his dreams in Fernie
Phil Gadd, business coach and owner of the Loaf Bakery in Fernie, explains his winding path to success.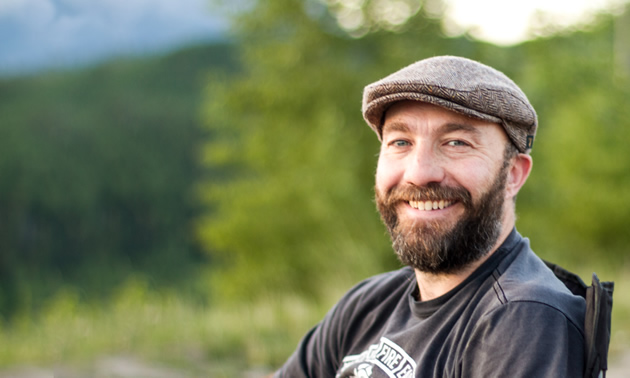 Businessman and business mentor, Phil Gadd gives Kootenay Business his unusual story, moving from the world of TV and film to the world of food, explaining how he's now set his sights on helping others achieve similar success.
British-born businessman, Phil Gadd, has lived out this expression in both of its meanings. Having discovered the beauty of life in the Canadian City, Fernie, BC while on a snowboarding holiday, the former Film and TV Editor made it his mission to find a way to both live and make a living there. Inspired by a friend's bakery/café concept in the UK, his plan was set in motion.
At the time, the local bakery in Fernie had recently closed, and he and his wife emigrated. Three years later he was running The Loaf as a million dollar plus business and living the life of his dreams and was both literally and figuratively making stacks of bread and raking in the dough.
Phil explained to Kootenay Business in greater detail in this Q&A with publisher, Keith Powell.
Keith Powell: Hi Phil. Take us back to the start here, yours seems to be an irregular story of business progression and success. Where did it all begin?
Phil Gadd: Hi. Well, imagine this: no work for six months with all the time you could need to follow a dream. This journey started for me 12 years ago when I decided to take a sabbatical from my career in London. My love of the mountains and snowboarding drew me to Fernie, which is a small mountain community made up of around of 5000 residents, nestled in the southeastern corner of British Columbia in the Canadian Rockies. I booked myself on a 12­ week course and ended up as a certified level 1 snowboard instructor. I then promptly packed up and headed back to the UK to continue life as normal. But in my head I'd already made the decision to return to the mountains and live out my passion for snowboarding and Fernie, long-term. Fortunately for me, I met my wife-to-be and she had the same idea, so we started forming our escape plan.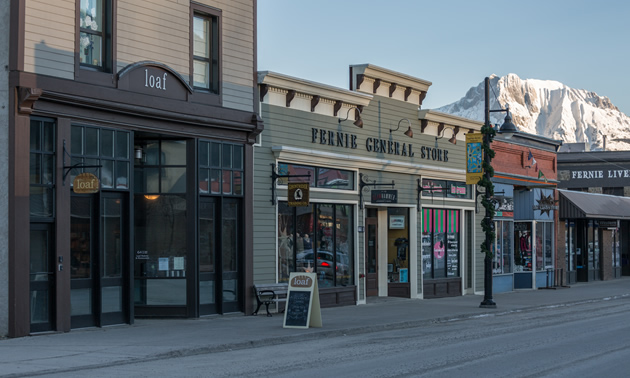 KP: So what kind of process did you and your (now) wife go through from concept to action?
PG: Primarily, we knew that we needed to come up with a way of making a living. Our previous careers would be redundant as there were no big movie companies or large museums (Claire had been previously working at the V&A) in Fernie. So, we came up with the brilliant idea of opening a new kind of bakery, although we had no previous bakery experience—we just knew it was a great concept. We recognised a gap in the local market and took inspiration from a UK business that we knew and liked. The degree to which the community embraced the philosophy of 'Real Honest Bread', bread baked in the artisan style without 'improvers', 'enhancers' or any other additives, happily exceeded all expectations and over the next couple of years, it was apparent that we would need more space. It was right around that time that the original Fernie Quality Bakery building on Victoria Ave became available, and a new bakery grew out of the old. After complete renovation and development works, we opened the doors of our spacious retail bakery and 50­-seater restaurant in late August 2012 and Loaf, a concept founded on the other side of the ocean, had finally come to full fruition.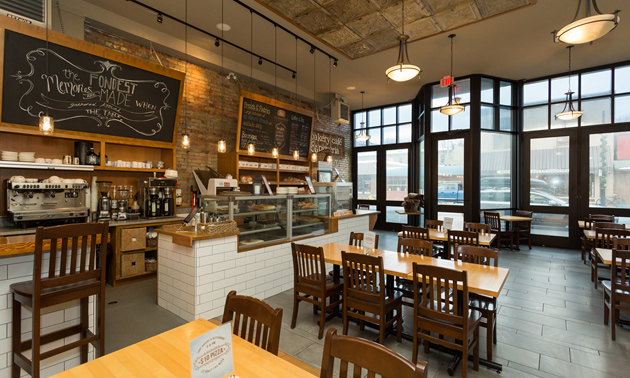 KP: So significant and quick expansion for a business that you never really knew would work. Phil, this period must have been a real whirlwind for you, how did you manage it?
PG: It was. Roll on 18 months and I was going into meltdown. The business had been running for three years at this point and I had taken a company from exactly $0 to over $1.2M in gross revenue during the period. I needed help. Thankfully, this came in the form of a business coach called Greg Forzani, whose tried and tested program is the one I now coach today—the same program that we utilise at Loaf Bakery & Restaurant. We can operate profitably, and this has enabled me to pursue my other passion: executive and business coaching.
KP: The very term 'Business Coach' can install fear in many entrepreneur's veins, but so many successful businesses have grown through accelerator programs, mentors and business coaching. How did you find Greg's influence at the time and what tools, specifically, did you both implement into the workings of Loaf Bakery & Restaurant?
PG: Working with Greg Forzani as my business coach helped me to regain my vision. I was then able to refocus on my plan and to execute it effectively. The key to the execution that turned the Loaf into a great business was the ability to routinely measure the plan, and to ensure that all activities were impactful. We kept re-evaluating until all our operations were routinely effective and this has led to great results.
KP: So the real benefits of working with a third party coach/mentor is that of an experienced 'outsider' looking in with an objective opinion. Is that right?
PG: I think so. Someone who can ask you questions like, what's going on in your business these days? In three years from now, where do you want to be? And, if there were no restrictions, what would you change? A small handful of examples, but these kinds of questions keep the business owner focused on the more important elements of running and growing businesses successfully and that's invaluable.
KP: You mention that you're now offering your services and experience in the way that Greg originally worked with you, is that right?
PG: Yes, well, happily Loaf Bakery & Restaurant is running well and I'm loving the fact that I can. If any of your readers feel ready to make a positive change then I'm ready to talk! I'm available for Business Assessment Consultation at no charge. Just head over to my website and there, you'll find the tools to schedule a time that's convenient. I'm fascinated by business and constantly keen to find opportunities to talk to people about their business potential.
You can find Phil at philgadd.com and whilst you're there, open a fresh tab to see Loaf Bakery & Restaurant's website loafbakery.ca.