Industrial Circular Economy Conference in Trail, BC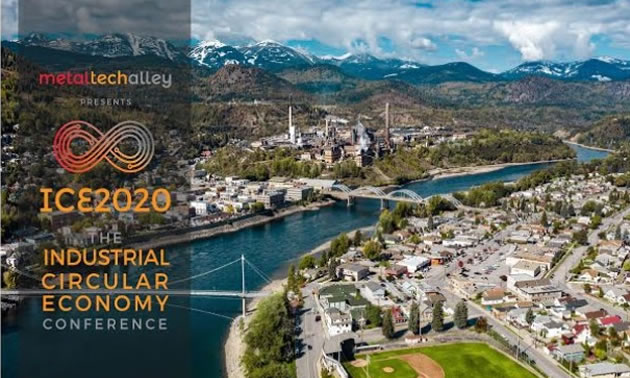 Hosted by The Lower Columbia Initiatives Corporation, the inaugural Industrial Circular Economy (ICE2020) conference is an innovative global business gathering held in Trail, B.C. from June 16 - 18, 2020.
The event will showcase Canada's leading industrial circular economy and highlight resourceful, smart businesses that are salvaging by-products and repurposing waste into valued resources. As an alternative to a traditional linear economy - make, use, dispose - a circular economy keeps resources in use for as long as possible. This is accomplished by extracting the maximum value from them while in use, then recovering and regenerating products and materials at the end of each service life. Lower Columbia residents can look to Teck, Retriev Technologies, KC Recycling, and Fenix Advanced Materials as examples of companies already successfully taking this approach in the region.
Early bird registration is now open to exhibitors and sponsors until March 31st. Conference partners have the unique opportunity to position themselves at the forefront of innovation and connect with business decision makers who are looking to solve the industrial circular economy equation for their operations.
Innovators, entrepreneurs, and business leaders will gather at ICE2020 to build global connections, transfer knowledge, explore opportunities, create new partnerships, and experience, firsthand, an industrial circular economy. To register or find out more information, visit the ICE2020 website, and make sure to follow Metal Tech Alley on Facebook, LinkedIn, and Twitter for up-to-the minute news and announcements.