Celebrate winter at the Rossland Winter Carnival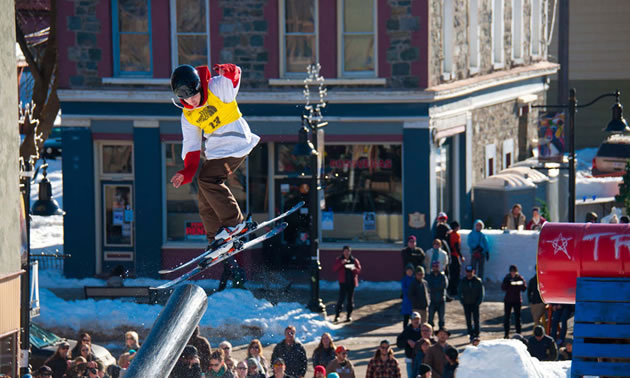 Canada's oldest winter carnival, the Rossland Winter Carnival was first started by Olaus Jeldness, a Norwegian miner and skiing sensation, back in 1898. Festivities kick off on Thursday night with the Boblsed Calcutta at the Legion and a Winter Carnival Variety Show. Friday features the carnival parade and a spectacular fire show and LED Light Show extravaganza. The Blizzard Music Fest will be playing live music at various venues in Rossland. The world famous professional carving team, Slocan Snow Sculptures, will be creating snow sculptures downtown and a kids' double slide at the library. Still more to come on Saturday starting with the Fireman's Pancake breakfast in the morning and the amazing Sonny Samuelson Bobsled Race that comes screaming down Spokane Street.
The Rossland Winter Carnival offers frosty fun for the whole family!
When: January 23 to 26, 2020
Visit the Rossland Winter Carnival website for more information and a schedule of events.