7th Annual Beer Goggles Craft Brew Festival at Red Mountain Resort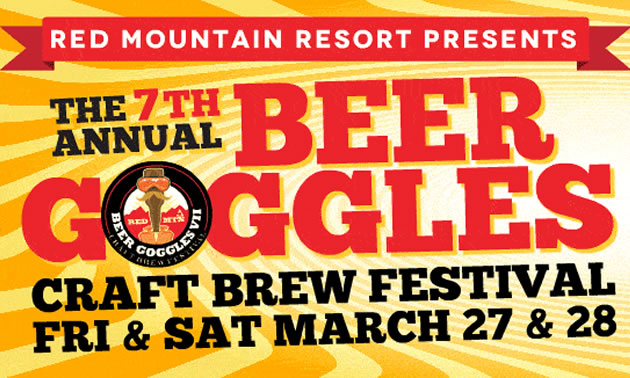 Combine the finest craft breweries, the thirstiest beer enthusiasts and the most eager powder fans and what do you get? The 7th Annual Beer Goggles festival at Red Mountain Resort! Oh, yeah—party on!
Come out and help us celebrate, March 27 and 28. We're bringing in some of BC's best craft beer breweries to the base of the mountain. Get ready for tents over your head, tunes to groove to, food to fill the stomach, and of a course a beer in your hand – all right on the snow next to the famous Red Chair!
Check out the Beer Goggles Craft Brew festival webpage for more details and tickets.