Cranbrook and Kimberley clean up
World Clean-Up Day had enthusiastic support in Cranbrook and Kimberley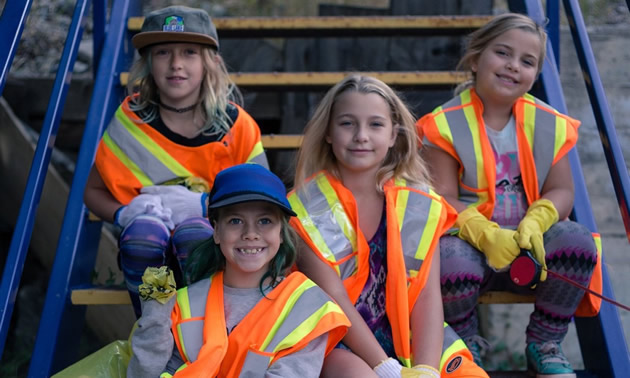 About 30 volunteers in Cranbrook and an equal number in Kimberley joined their efforts to those of other communities around the world on World Cleanup Day, Saturday, September 21, 2019.
The local clean-up was organized by JCI Kootenay, a long-time partner of the Let's Do It Foundation, an international organization dedicated to tackling waste pollution and supporting sustainable development, among other goals. World Clean-up Day is one of its initiatives.
Locally, the volunteers collected human-generated trash from areas of the two communities that were known to need cleaning up. Before setting out, the volunteers were reminded to work safely and provided with work gloves donated by Cranbrook's Canadian Tire and Home Hardware. Once collected by the volunteers, the trash was sorted for reuse, recycling and disposal.
Pamela Currie, a member of JCI Kootenay, co-ordinated the local volunteer effort.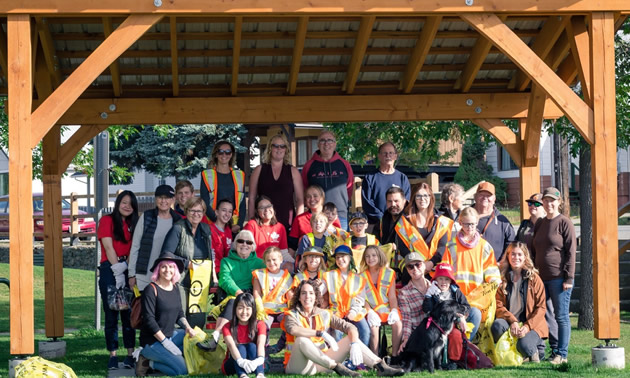 "I wanted to co-ordinate this event because It gave me the chance to combine a public event with a community service," she said. "This area is our home, which makes it incredibly important and deserving of care. A community is defined by the actions of its people, and this event allowed me to create an opportunity of action. Sometimes you have to build it."
JCI applauded the volunteers for their work on the day and said that the ongoing impact of this event is that it heightened awareness in the community, encouraging people to increase their efforts to reduce consumption and to reuse, repair and recycle goods as much as possible.
Thank you to the volunteers for their efforts. Perhaps this event can serve as a call to action for all of us as responsible, capable individuals. We can find opportunities daily to reduce the production and accumulation of solid waste materials, and to motivate our leaders to do the same, on a large scale.