The Dragons' Den is calling Kootenay Business owners
Dragon's Den producers are auditioning now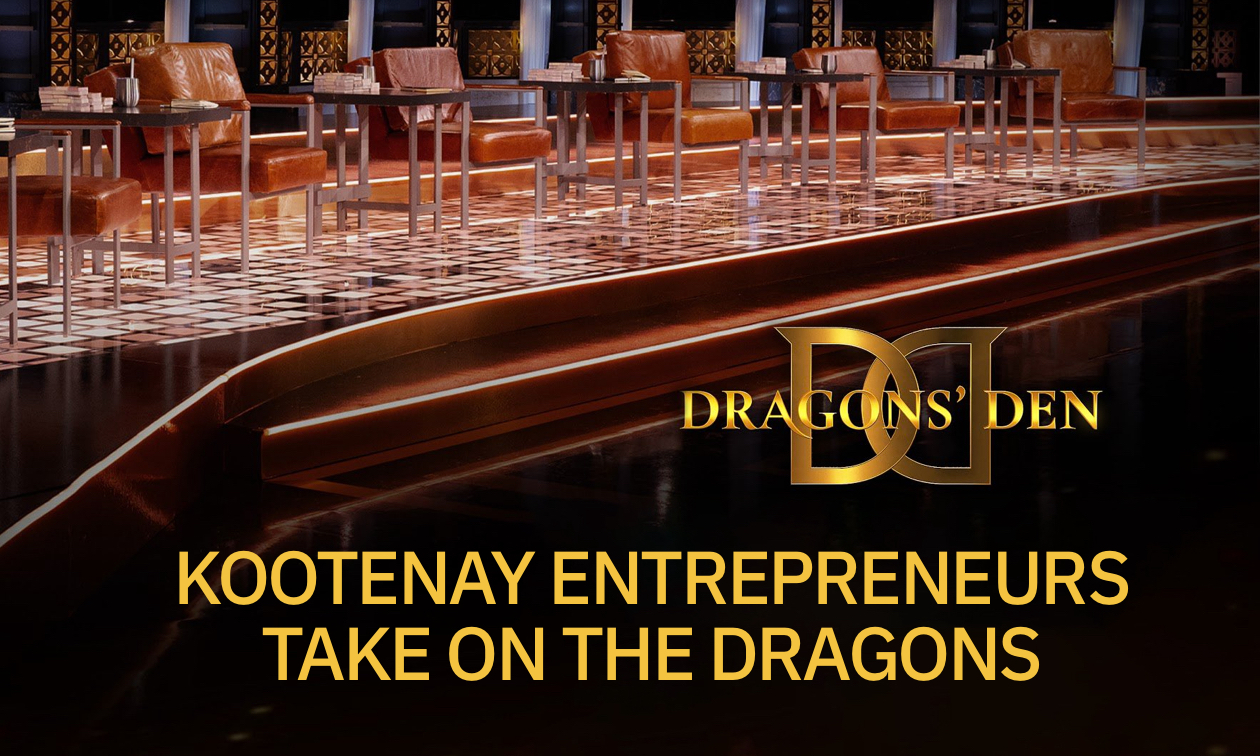 Ever wanted to stare down a dragon?
Terrific! Here's your opportunity.
Kootenay entrepreneurs are once again being called upon to appear on CBC's Dragons' Den. We've already covered how these nine Kootenay business entrepreneurs fared in the Dragons' Den. Now it's your turn, if you've got the goods.
Alicia Chirrey, producer at CBC's Dragons' Den, gives an inside peek at the application process and what to expect.
Why should Kootenay entrepreneurs apply for Season 18 of Dragon's Den?
The Dragons are some of Canada's most successful and well-respected business leaders, so season 18 represents an incredible opportunity for Kootenay entrepreneurs and business owners to not only receive a potential investment but also valuable advice. Fans of the show will know that even businesses that don't receive a deal get great guidance on what to focus on next, not to mention a massive bump in attention from Dragons' Den's national audience.
When and where are auditions happening?
While we accept applications from entrepreneurs year round, the cut-off to appear on Dragons' Den's season 18 is around mid-April, 2023. That means we're actively doing outreach right now, which includes a series of in-person auditions across the country and virtual auditions. For Kootenay business owners, the in-person Vancouver auditions have already passed – but they can schedule a virtual audition at cbc.ca/dragonsden/auditions. For reference, the remaining in-person auditions are happening in Montreal on March 25th and 26th and Toronto on April 1st.
What is the audition process like?
The audition process is a lot like being on the show. You meet some of the show's producers, either in person or through video chat, and pitch your business to them exactly how you would in the Den with the Dragons – asking for an investment and telling them how great your business is. Keep in mind, this is an audition for a TV show as well as a business pitch, so it's important to bring energy and enthusiasm! The producers will then ask a lot of the same questions the Dragons would and then decide who gets an invitation to film the show in May, 2023.
More information about the audition process can be found at cbc.ca/dragonsden/auditions.
What should Kootenay entrepreneurs consider before applying to appear on Dragon's Den?
A lot of entrepreneurs are unsure if they're ready for the show, and while there's no strict rules around if or how a business qualifies, I'd advise someone to ask themselves two questions. First, how can I show proof of concept? Whether that be sales, pre-orders, letters of intent and so on. It might be a great idea, but if you can't prove people actually want what you're offering, it's harder to demonstrate value to the Dragons. Second, is my business unique or original? You don't need to have a monopoly on your market, but if someone else in Canada is doing what you do but better – why shouldn't the Dragons just go invest in them? The Dragons are also looking to invest in people just as much as great businesses.
Is there anything else you'd like to mention?
While a lot of entrepreneurs who audition for the show are in their first few years of growth, we encourage all kinds of businesses to apply – including established businesses looking to take things to the next level, as well as start-ups with innovative concepts and a bit of traction. The Dragons aren't afraid of a big investment ask, so whatever your size or history there could be a spot on the show for you.