One-on-one with Shawna Bryant, executive director of the Elkford Chamber of Commerce
"Our community is amazing and always comes together to support others." — Shawna Bryant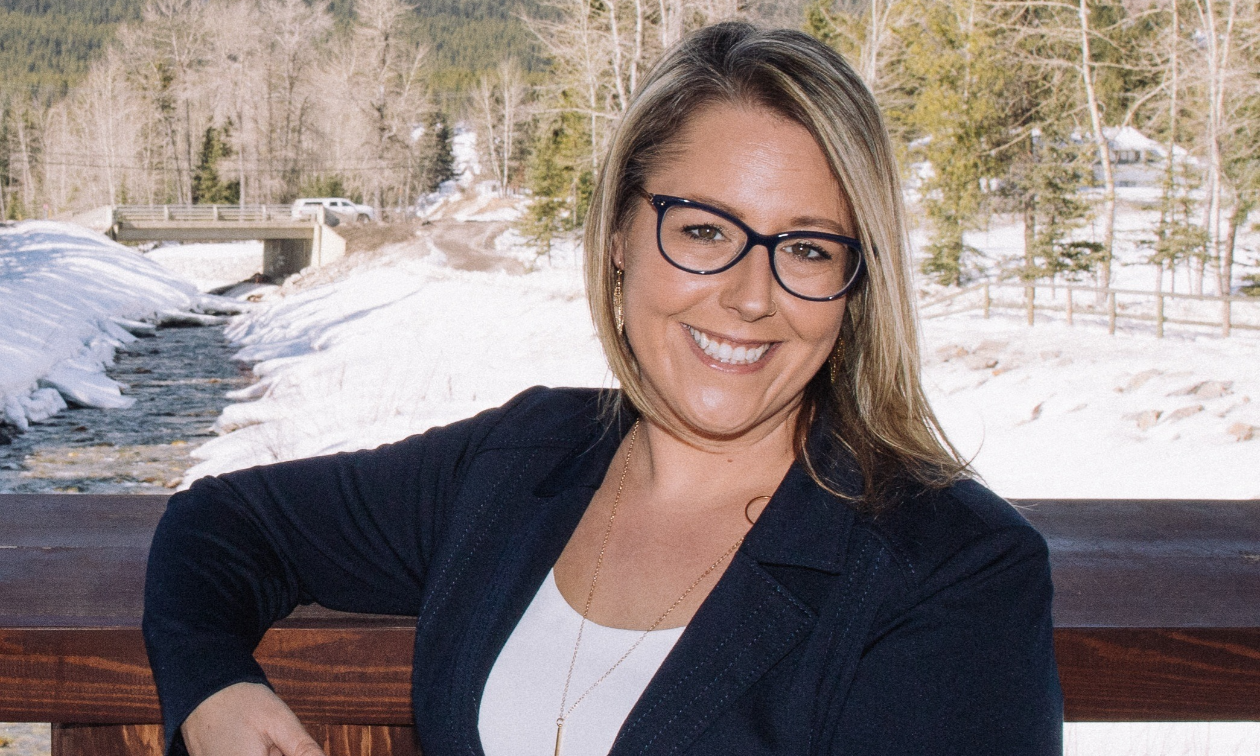 Shawna Bryant is all about building a stronger Elkford. For the past two years, since she became executive director of the Elkford Chamber of Commerce, Bryant has been advocating for economic development and business resiliency. These are ongoing challenges—especially with the effect of the COVID-19 pandemic—but Bryant and the Elkford Chamber have been making headway. For starters, the Elkford Chamber is now in charge of the Elkford Farmers Market, which launched on June 30th. There are other initiatives underway and in the works, too (more on that below).
Prior to her arrival in Elkford, Bryant served on chamber boards in southern Alberta. After living in Elkford for two years, she felt motivated to take on the leadership position of the chamber. Bryant chairs the Elk Valley Economics Initiatives Committee and sits on the Elkford Community Effects Advisory Committee as well. She is also the owner of EV Ergonomics, a business that provides professional employee programs that build positive work habits and injury prevention.
Bryant highlighted some of the accomplishments and struggles of the past year and pointed out some issues that the Elkford Chamber will be looking to address in the future.
What motivated you to become Chamber executive director of Elkford?
I wanted to give back to the community and provide better support and economic development to our region. Helping businesses thrive while building our economic diversity for our town has been a motivator of mine since moving here four years ago. I look forward to continuing to grow our Chamber to offer our support to every business.
What accomplishments has Elkford seen in the past year?
The Elkford Chamber has seen a few great accomplishments this past year with rolling out our Youth Chamber Program, taking on the Farmers Market in town, and providing support to businesses as we navigated through the pandemic. We have built connections with community organizations and businesses to work together for the betterment of Elkford for strong business resiliency.
What challenges has Elkford had to overcome in the past year (such as the COVID-19 pandemic)? How did you adapt?
It was a tough year of challenges for the Chamber, adapting to offering online support and webinars. We shifted our time to help serve businesses in the community by sharing updates and information that helped their businesses get through their own struggles with the pandemic.
What's on the horizon for Elkford in the coming year?
We're looking forward to growing our programs such as the Elkford Clean Up, Youth Chamber Program and hosting events in-person again in the fall. We look forward to building community strength and celebration as a whole as we move past the pandemic.
What are some challenges unique to Elkford?
Being a small town with a large mining industry, we often run into the challenges with housing shortages and the need for more childcare. Businesses sometimes struggle with importing goods and finding labour locally.
If you could do one thing to improve Elkford regardless of cost, what would you do?
I would like to see an improvement on our tourism and what we have to offer as a town. With so many amazing healthy activities, sightseeing opportunities, and organizations to join, it would be great to see Elkford build accommodations to heighten tourism and business in our area.
What is your personal passion project, beyond work?
I own and am lead ergonomist for EV Ergonomics. I am truly passionate about helping companies build a proactive ergonomic mindset for their employees and teaching human factors in preventing injuries that are seen in every business and industry.
What do you love most about living in Elkford?
All of the outdoor activities that are available to us. I am a real outdoor enthusiast. I take in our beautiful mountain landscape with hikes, snowshoeing and kayaking at nearby lakes. Being outdoors and having access to amazing trails, lakes and the mountains is one of the biggest enjoyments of living in Elkford. Our community is amazing and always comes together to support others. I absolutely love how our businesses and organizations are always there to help raise funds or offer support for needed programs in town.