Shawna Bryant heads up the Elkford Chamber of Commerce
Shawna Bryant is holding down positions on the Elkford Early Years Committee and the Elkford Chamber of Commerce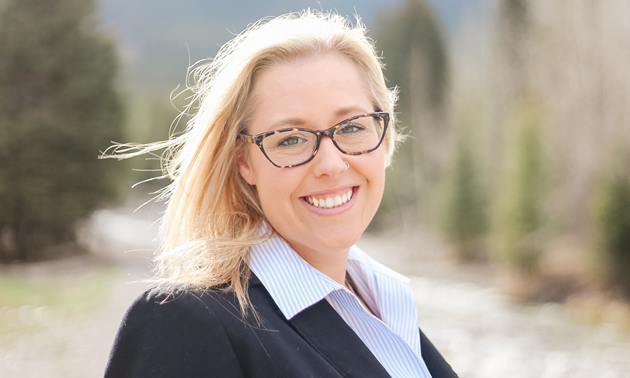 Lori Lemke, president of the Elkford Chamber of Commerce, likely heaved a sigh of relief on April 1. That was the day that Lemke was able to hand off the position of acting manager of the chamber to the organization's new executive director, Shawna Bryant.
"Kaydia (Wright, the former executive director) left in January 2018," Bryant said, "and our president, Lori Lemke, stepped up and did an amazing job of running things for more than a year."
Bryant herself has served on a couple of chamber boards in southern Alberta, and after living in Elkford for two years she felt motivated to take on the leadership position of the chamber there.
"I like to be involved with the community," Bryant said. "I saw a great need for building in Elkford, especially in the small business community, to increase revenues and also expand the marketing. The Elkford chamber has had some quiet years and I saw an opportunity to help it grow, so I decided to try to help out. Right now we're focused on regrowth and rebranding."
The chamber has a new 2019 to 2022 Strategic Plan and has changed its mission statement to align with the plan to grow the chamber. The new objectives for the next three years include improving marketing and communication; bringing the Welcome Wagon to town to serve the influx of new residents; redoing the chamber website, which is a big project; and changing the membership benefits to include more incentives for businesses of all sizes.
"We're a member of the Elk Valley Economic Initiative," Bryant said, "and that's a great opportunity to be involved with the chambers in Sparwood and Fernie. One thing I'd like to see is more of a focus on the Elk Valley as a whole, rather than on the individual communities. We each have different things to offer to our businesses, our residents and our visitors. Our collaboration will benefit all of the communities."