New trades building at COTR
College of the Rockies welcomes the electrical and millwright students home from the Gold Creek campus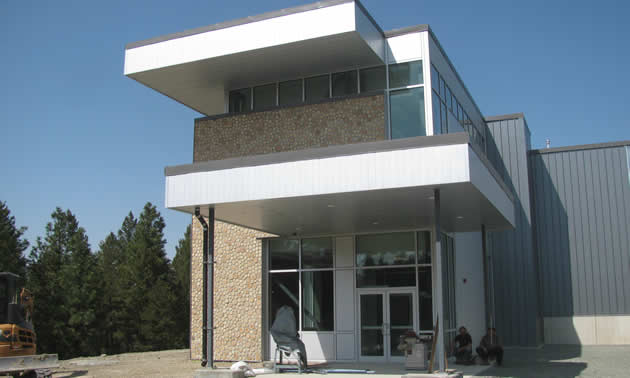 The just-constructed building that will be the new, on-campus home for the electrical and millwright trades at College of the Rockies is undergoing the final work that will make it ready for an influx of students, scheduled for late August 2018.
The new, 1,800-square-metre (19,400-square-foot) facility will house the Industrial Mechanic (Millwright) and Electrical Programs, with four classrooms and an electrical concepts lab for hands-on wiring practice. It will also include an engine lab for Heavy Duty Equipment Technician students.
"Students now get to train in a state-of-the-art facility, purpose-built for the most relevant training possible," said Jack Moes, dean of trades and technology. "We're really excited about how we'll be better able to organize and use the equipment we have for learning, and also to accommodate new technology as the programs evolve."
Adaptable space available
The building also has a collaborative project learning space that will serve as an overflow space and a shared space for short-term projects.
"It might be a space where the electrical and carpentry students collaborate on a small building project, with both groups of students able to practice their skills at the same time," Moes said. "It might be the welding and fabrication students collaborating with the millwright students on a project in that space as well.
"By the end of September, that building will be hopping with student activity," said Moes. "And probably once our instructors start thinking of ways they can get their various groups of students working on projects together, they'll dream up even more interesting things that will be really good learning projects, and even projects where they're doing applied research or demonstration of something that has value even beyond the program."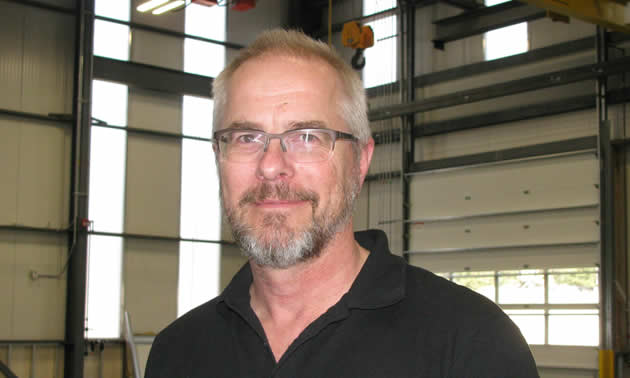 Filling future needs
Moes said that the trades currently offered at College of the Rockies are the ones that have the highest number of registered apprentices in the Kootenay region. Carpenters, electricians, welders and heavy-duty equipment technicians are in high demand, along with millwrights and automotive mechanics. Keeping pace with the training needs for these particular trades is a key priority for the college.
As noted on the sites below, the Kootenay region's economic growth depends heavily on skilled tradespeople. The new trades facility at College of the Rockies will help to ensure that those skilled tradespeople are available.
According to Discover Skills BC, of the one million new jobs forecasted in B.C. by 2022, 43 per cent will need trades and technical training. The B.C. Labour Market Outlook 2017 tells us that in the next 10 years, the Kootenay region will see more than 200 job openings for industrial mechanics (millwrights) and 740 job openings for electricians.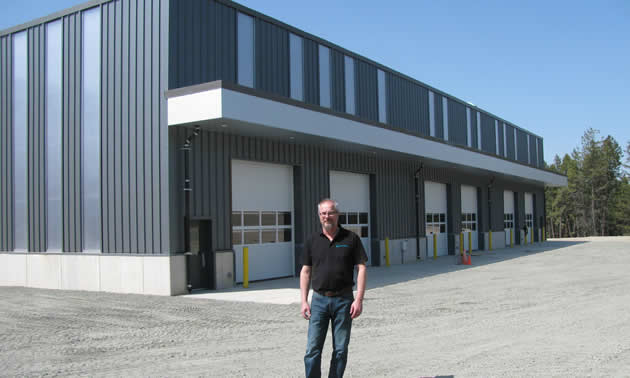 Technology in trades
"Technology is creeping into the curriculum of all trades," said Moes. "If you consider the millwright trade, CNC technology (using computers for high-precision cutting and milling) is a big thing. It's changing how work is done and how students must be trained."
CNC technology in welding, carpentry and woodworking is something that's already well established. Carpenters are working with different kinds of approaches to building technology, using structural insulated panels that are sometimes cut using CNC technology, so that they can be assembled with a high degree of precision. In the automotive program, hybrid and electric vehicles are creeping into the curriculum.
"It's both really exciting and a challenge to keep pace with these changes," Moes said. "Thanks to our new trades facility, we now have the space to evolve our equipment and training capacity. We want our students learning in the most up-to-date and innovative environment, so that they are competitive when they leave here."
Thanks to the funders
Funding for the new building was provided by the provincial and federal governments, Columbia Basin Trust and College of the Rockies. The college recently received just over $310,000 from the Province of British Columbia for the purpose of acquiring and upgrading trades training equipment.
"This kind of investment in the trades is a win for both students and employers," said Moes. "Students will be better able to achieve their career goals locally, while our region's employers will have a greater opportunity to hire the skilled tradespeople they need."
Students will begin classes in the new trades building in late August and a grand opening celebration is planned for this autumn.