Make common sense common again with Life Essentials First Aid in Nelson
"Taking a one-day course can literally save a life in the 10 to 20 minutes you are waiting for an ambulance to arrive." — Sonya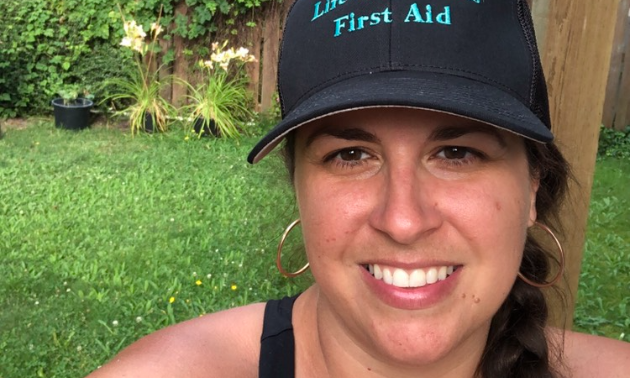 Important, life-saving abilities—such as performing CPR and knowing how to swim—aren't necessarily common life skills. In an effort to train businesses and individuals to be competent in an emergency, Sonya Pope created Life Essentials First Aid in Nelson two years ago. Using her skillset as a lifeguard and instructor for over a decade, Pope turned her knowledge for life-saving expertise into a business. She provides informative classes in first aid training, swimming, and babysitting.
Pope is passionate about Nelson. She moved to the West Kootenay from the Northwest Territories in 2002 and has never looked back. She takes pride in being a single mom making a living wage in the Kootenays while using her skills and passion to contribute to the community.
Businesses in need of first aid training would do well to work with this educated, experienced entrepreneur.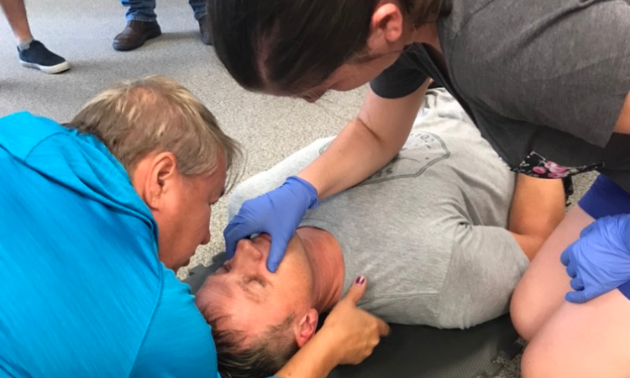 What sparked the fire to begin this business venture?
Parents, kids and workers need to know how to respond in an emergency.
What does your business do exceptionally well?
I cater to individual needs. At home and in the workplace—what are the hazards of your environment and how do you respond? Let me inspire and prepare you even at the basic level. Let's make common sense common again.
What is your favourite product /service in your inventory and why?
Learning CPR. Taking a one-day course can literally save a life in the 10 to 20 minutes you are waiting for an ambulance to arrive. If your kid is choking, can you handle it?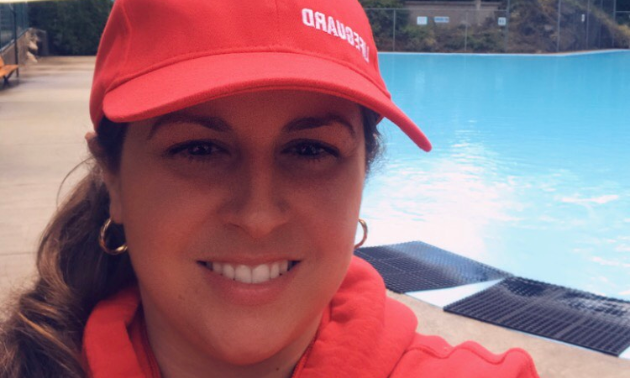 Why are you in this type of business?
We live in a rural area. Drownings and fatalities happen. Let's step up! Everyone is capable—even kids. Making wise choices and getting educated helps to spread the word.
What challenges have you encountered while running your business?
Getting my name out. I am word of mouth in a rural area.
I want businesses to book OFA1 levels (Occupational First Aid Level 1) with me to feel confident once they leave the course.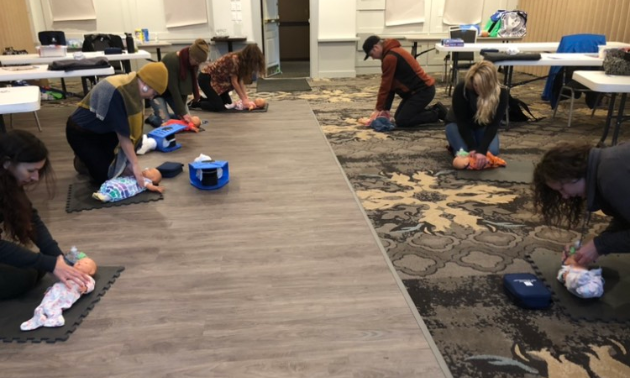 Why did you choose to live in the Kootenays?
Paradise! I will retire here. I want my community to care and to be involved. That's Nelson.
What do you like about your community?
Small population. People wave to you. Everything you need is here and supported by a small business. Community-based businesses seem to thrive here and I want to make it on that list.
There are lots of health and wellness aspects, outdoor activities and opportunities to explore are endless.
What are your hobbies?
Swimming, beaching, boating, camping, cooking, and supporting our local elementary school and community.
What is your personal passion project, beyond work?
I'm a single mom of a seven-year-old girl that is making a difference in the world with her inclusiveness, empathy and positive spirit—it's contagious! I want her to live in a safe, inspired and creative community. It takes a village and we want to be a part of it.