Live It is changing the way educators teach and children learn online in the midst of the pandemic
Q & A with Mike Irvine and Melissa Welsh, founders of Live It in Nelson, B.C.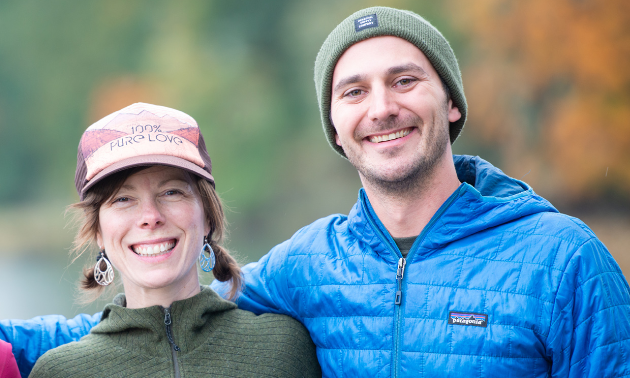 The need for online learning has skyrocketed with the onslaught of the COVID-19 pandemic. Fortunately, there's an online learning resource in Nelson that's up for the challenge.
Live It delivers online programs to schools and homes, featuring stories that bring the natural world to life with signature "live" programs that pair real-world learning with interactive technology. Live It, founded in 2017 to tell stories that range from sea to space, was created by educators for educators—and the students they teach. The high quality, story-driven online learning experiences are sort of like Netflix, but live and interactive.
Live It produces a series of eight interactive episodes per school year, including lessons that take kids up close and personal with wildlife, trek them to lava-spewing volcanoes and choppy Arctic waters with Indigenous guides and explore issues like natural resource transition, ocean plastics and wildfires.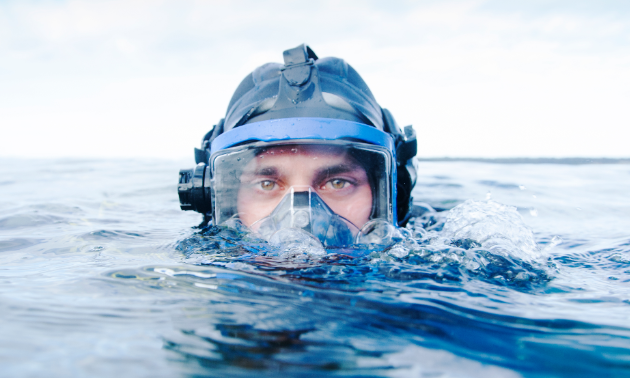 At the helm of Live It are Mike Irvine, co-founder and CEO, and Melissa Welsh, co-founder and COO. As CEO, Irvine's focus is on building relationships and partnerships with organizations that are aligned with Live It's values and vision. As COO, Welsh manages the education and creative teams to produce programs on budget and on time.
KootenayBiz caught up with Irvine and Welsh to find out how Live It is changing the way educators teach and children learn online in the midst of the pandemic.
Why are you in this type of business?
Irvine: I have dedicated my professional and academic career on educating youth and the public about nature literacy. After becoming a scuba diver, I realized how little myself and many others knew about this world beneath the surface. My conviction grew to share all of nature as I began to learn more about the interconnected relationships we have with all environments. Live It also gives me an opportunity to challenge myself, learn from others, explore our incredible world, inspire and be inspired.
Welsh: I worked as a professional photographer for 15 years and never felt the work I was doing was making a difference. With Live It, we're inspiring the next generation of children to really care for our world, and we're giving teachers the tools they need to tackle subjects that they may not have felt comfortable teaching otherwise. As an outdoorswoman, I've always been a steward for the environment. It's amazing to see that as a team, as a company, our impact has the potential to be exponential compared to the work we could all do as individuals.
How do teachers and students interact with the lessons?
Welsh: Every Live It program starts with a trailer and slideshow introducing the topic. Then it's a "choose your own adventure" type of experience. The students or teacher can choose the challenges they want to explore. We prepare creative, science, reading and writing challenges so kids can learn how they want to learn. Then we bring everyone together for our feature show where kids get to ask their questions to experts LIVE! The great thing about Live It is that the experience can be completely personalized.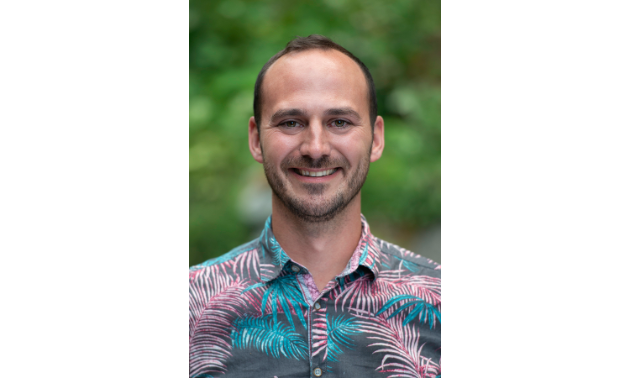 Why Nelson?
Irvine: Strategically, it made sense as we had success hiring some great people in Nelson while fostering new stories in the region with BC Wildfire Service. Personally, I have been looking to make a change and try out some work-life balance. It is pretty amazing when you can head into the mountains on a lunch break.
Welsh: I've been living in Nelson on and off since 2006. When Mike and I decided to work together, I was already familiar with the rich, creative talent in the Kootenays. We worked remotely for the first year and Mike would come to visit. Our team began to grow organically here. Shortly after the pandemic hit, Mike made the move here from Victoria. I have a house here and always imagined raising my family in Nelson so it's been my hope all along that we could build a sustainable tech company while maintaining a Kootenay lifestyle.
What sparked the fire to begin this business venture?
Irvine: I wanted to connect people to the natural world, provide a window to spark their curiosity and potential care. As Dr. Sylvia Earle once said, "Knowing is the key to caring, and with caring there is hope that people will be motivated to take positive actions. They might not care even if they know, but they can't care if they are unaware."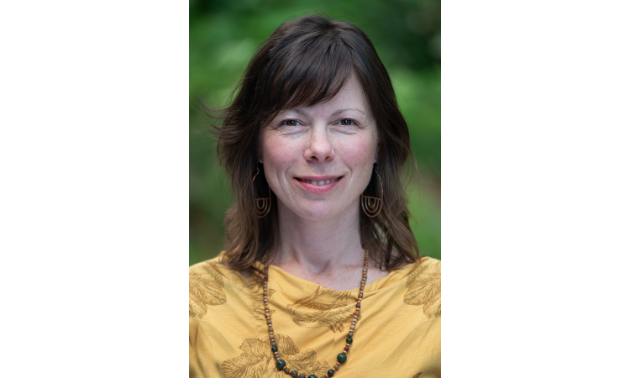 What does Live It do exceptionally well?
Welsh: We engage kids and they love learning with us. They love Live It. We spark their curiosity and we all have fun while doing it.
How has the pandemic impacted the demand for Live It?
Irvine: The shift to online learning in the classroom and at home has significantly increased the demand for high quality, story-rich programs like Live It. The fact that our programs are now bilingual has filled a huge gap in online resources for the French immersion programs and Francophone schools.
For anyone curious about getting a feel for what Live It is all about, what would you tell them?
Welsh: Last year we produced a Wolf Week program about the lone wolf Takaya. We explored his life and what made him so remarkable. We have made this program free for any teachers, parents or grandparents who want to get a feel for Live It. You can explore the entire learning experience we create on our website.
Is there anything else you'd like to mention?
Irvine: Ultimately, our intention is to spark curiosity, build empathy and be the world's most innovative learning experience from sea to space. And we're going to do it right here, in Nelson.