Enhance your online business strategy with KAST virtual webinars
Having a strong online business presence is crucial in our new COVID economy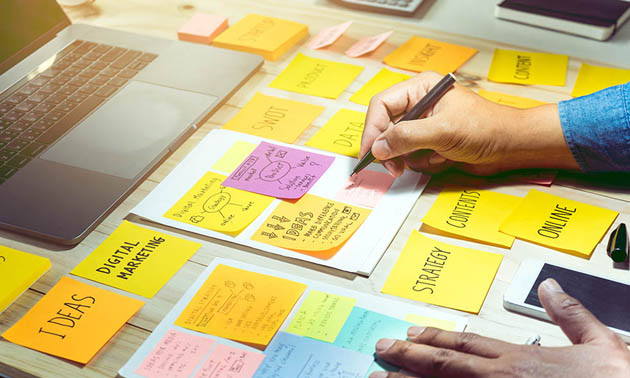 In the midst of a global pandemic, the way we do business has fundamentally changed. For business owners and entrepreneurs, the importance of having a strong online presence is more crucial than ever. Equipping yourself with the latest skills and knowledge can help ensure your business survives the new COVID-19 economy.
The Kootenay Association for Science and Technology (KAST) in Nelson is presenting a series of practical webinars designed to promote and enhance your business and web strategy. These online workshops, presented in partnership with Small Business BC, Community Futures Central Kootenay and the Women's Enterprise Centre, will help you navigate the world of online business and strengthen your knowledge and skill base. Learn the art of blogging to promote your business, discover the importance of creating professional video content on your website or brush up on your social media skills. Find below a selection of upcoming virtual webinars:
Blogging to Promote Your Business – August 10
Blogging and content marketing allow a business to create relevant information specifically targeted to their audience—having great content equals increased visitors to your website.
Photography for Small Business – August 18
Showcasing your products and services in a professional manner is a crucial part of online marketing. Learn basic photography and editing techniques using your phone and easy-to-use apps.
Creating Professional Video Content Using Your Phone – August 26
It's easier than you think to create professional-looking videos using your smartphone. Learn how to build trust by connecting to your audience through video and discover the most cost-effective video editing apps for small business.
How to Plan and Launch a New Website – August 27
Are you new to the world of online marketing? Promoting your business online from scratch can be an overwhelming process. This two-part webinar will leave you with a strong foundation and new skills to accomplish your business goals.
Check out the Kootenay Association for Science and Technology's Workshop Calendar for a full list of upcoming webinars.