Karl Sterzer is a man with a mission
The new mayor of Canal Flats is promoting the village's new identity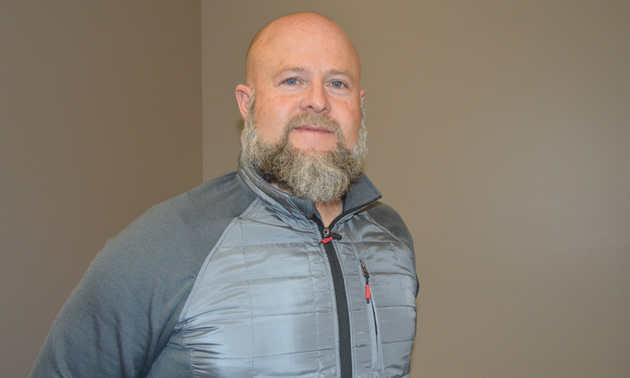 "It's fair to say that Canal Flats is experiencing a renaissance, to say the least," said Karl Sterzer, the new mayor of the village.
"Canal Flats has struggled with its image for many years, and that peaked in 2015 when our sawmill shut down," Sterzer continued. "Fast forward and here we are, moving forward into some amazing opportunities that will be great for the whole Columbia Valley and for the Kootenays in general."
Sterzer was referring to the unprecedented investment made by Brian Fehr and the BID Group to build a large data centre—the Columbia Lake Technology Centre—on land formerly occupied by the Canfor sawmill.
"We have innovation in digital technology taking root here, and I feel a ton of excitement and anticipation for what that looks like moving forward," Sterzer said. "We've made a conscious effort from the beginning to note our struggles and successes, to create a playbook so that it's a repeatable model for other communities, across Canada and elsewhere in the world. It may seem a little ambitious to look at it in that context, but why not?"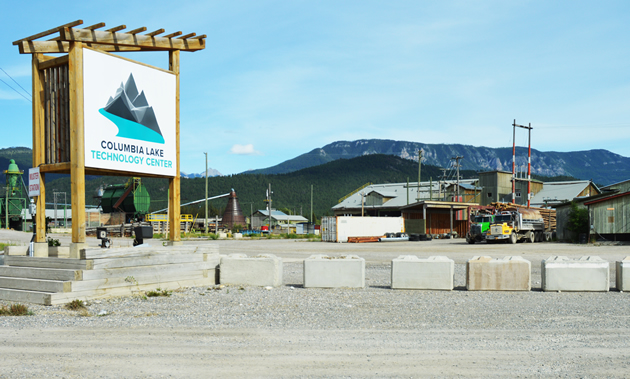 A little backstory
Sterzer, who frequently visited the Columbia Valley in his youth and moved to Canal Flats in 1999, decided to run for the position of mayor after putting in four years on the village council.
"It got to the end of my term," he said, "and I wished that we had another six to 12 months to finish more projects. The fact that the incumbent mayor was not going to run for the position again meant that the position would be available."
Sterzer appreciates the commitment of the village staff throughout his term on council.
"It's not easy for the staff to work in the period leading up to the election," he said. "There's a lot of uncertainty, and my heart goes out to them. I have to give a big shout out to our economic development officer, Chris Fields, who was key in that. Also, there was a lot of really good community participation and everyone on the advisory committee for the OCP worked hard to do their job."
During his campaign, Sterzer talked with dozens of people. He learned that what they want is a cleaner, more beautified community, more innovative housing, more jobs; more services, more amenities. The almost 80 per cent voter turnout in Canal Flats on October 20, 2018, was one of the top three in the province.
Village on the move
Sterzer envisions Canal Flats residents having a healthier sense of community, a healthier state of living, more free time and producing a lower carbon footprint. He's passionate about continuing the momentum in the evolution of Canal Flats into "village beautiful, village prosperous."
"We're excited to work with the surrounding communities and the regional district and First Nations to move forward and make good things happen," he said. "We're looking for tangibles and deliverables.
"We're going to lead by example. I will be the guy who relentlessly gets on the rooftop and says, 'Look at us! Come here!' "