Kudos to Creston's 2021 Business Excellence Award winners
The Creston Valley Chamber of Commerce hosted a virtual gala on February 12, 2021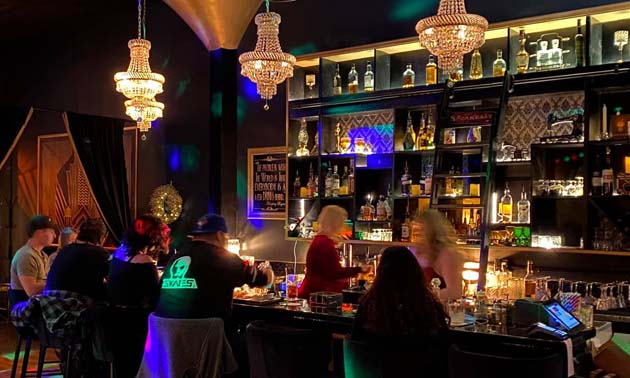 The people of Creston have spoken! The community's annual Business Excellence Award winners have been chosen for 2021. This year saw some repeat winners from previous years, but also a few surprises—including a business that only opened their doors eight months ago (and in the middle of a pandemic to boot).
Hosted by the Creston Valley Chamber of Commerce, this year's celebration was presented virtually on the evening of February 12, 2021. How were winners selected? All the nominations were counted, and the business with the highest number of nominations was chosen as the winner for each category.
Without further ado, here's the champions of the 2021 Creston Valley Business Excellence Awards—congratulations to all.
Best in Customer Service (Large Business), Employer of the Year, and Chamber Business Excellence Award: Pealow's Your Independent Grocer
Good things come in threes! Pealow's Your Independent Grocer scooped up a trio of awards this year and is obviously thought of with high regard by the community of Creston.
In addition to second-year-in-a-row wins for the categories of Business Excellence and Employer of the Year, the grocer also garnered the Best Customer Service award for a large business. And judging by the many, many glowing reviews from customers, the award is well earned.
The grocery store recently marked the two-year anniversary of introducing PC Express, its grocery pick-up service. To celebrate, the store offered a discount on orders placed on a certain day through the online service. Over $1,100 was given away to happy customers.
Congratulations to Pealow's Your Independent Grocer on their triple award win.
Best in Customer Service (Small Business), Best Hospitality: Frisky Whisky Tapas Lounge
The Frisky Whisky Tapas Lounge has a smooth, laid-back atmosphere with its 1920s speakeasy vibe and decorative Art Deco design. Only open for eight months, it hasn't exactly been smooth sailing for the new dining spot with constantly-changing COVID restrictions. Nevertheless, the fact that they managed to scoop up two Business Excellence awards speaks to how popular this funky little lounge in Creston already is.
Winners of both the Best Customer Service award (small) and Best Hospitality award, the Frisky Whisky serves up delicious food and equally-delicious cocktails and take-home kits from its retro-style joint. With a newly-built dance floor and plans for live music and trivia nights, the Frisky Whisky Tapas Lounge is well on its way to being the bee's knees in terms of Creston's choice of nightlife.
Best Agricultural business: Ki Mana Acres
The name Ki Mana Acres is a combination of the Japanese and Hawaiian words for "life-force" and it's a fitting moniker for the sustainable farm owned by Kieran Poznikoff and his partner, Jenna.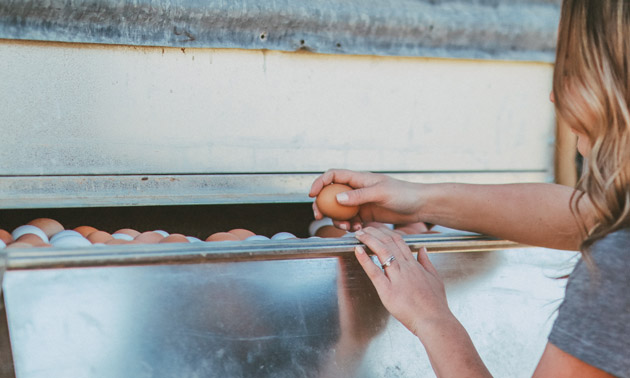 Along with meat chickens, egg layers, Angus beef and heritage-cross pigs, the couple also specialize in growing herbs, lettuce and microgreens. Ki Mana Acres products can be found at local retailers across the region and are a regular addition at the Creston Valley Farmers Market.Best in
Lorne Mann is one of the faces behind local Notary Public Mann & Vander Heide. Mann has served as a Notary Public in the community for over 30 years. He also serves as a board member for Notaries BC and is an instructor for BC Notaries students.
Mann & Vander Heide Notary Public specialize in personal planning for their many clients, along with real estate transactions, last wills and contracts.
Congratulations to Mann for his outstanding contributions to the community of Creston.
The team at Tratech Mechanical Ltd. are full-service mechanical contractors and provide services like plumbing, heating and air conditioning to residential and commercial customers throughout the Creston Valley. Gas fitting, camera inspections, and duct and drain cleaning are among the other services the company offers.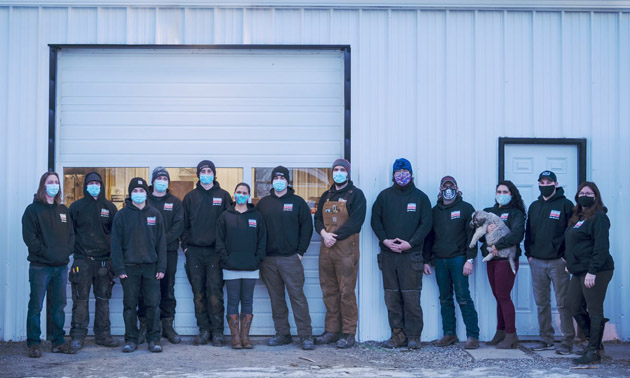 Team members recently participated in Creston's Spring Community Day and pitched in to help local seniors with their yard work and home maintenance.
Congratulations to Tratech Mechanical for its well-deserved Business Excellence award win!
You can't miss the iconic pair of grain elevators that have been a Creston landmark since the 1930s. Nestled in the shadow of those elevators sits the Kunze Art Gallery, a stylish and dynamic home for the area's many talented artists and craftspeople.
Established by contemporary artist Sandy Kunze, the gallery comprises part of the annex of one of the historic grain elevators. Displays include large-scale paintings, granite sculptures, blown glass, pottery, ceramics, photography and textiles. In the summer months, the gallery garden plays host to on-site artists and a tin-type photographer. A beautifully stocked gift shop showcases a wealth of unique items for sale.
Congratulations to the Kunze Art Gallery for its award win.
The Creston Valley Gleaners Society is on a roll. The non-profit organization that collects and sells "hand-me-down treasures" in two local thrift stores has scooped up the Best Non-Profit award for the third year in a row.
Profits from the thrift stores are first and foremost used to run the local food bank, but the organization also supports a wealth of other community social programs in the area. Annually, the Creston Valley Gleaners Society disburses over $100,000 to assist other non-profits such as the Creston Hospice Society and the Royal Canadian Legion. They also provide funds for local bursary programs, soup kitchens and shelters.
Three decades of experience counts for a lot in the real estate industry. It's no doubt one of the reasons that Century 21 Veitch Realty was presented with the Business Excellence award for Best Real Estate Company.
With a wealth of knowledge about the Creston Valley and Kootenay Lake real estate market, the Realtors® at Century 21 offer both buyers and sellers top-notch knowledge and expertise. Appraisals, property management and home valuations are also part of the offerings at this full-service real estate company.
"Honoured to be nominated and pleased as punch to win!" said Ilana Cameron, owner of Lark Coffee Roasters, when she learned she'd won the Best Home-Based Business award for the second year in a row.
Cameron runs her small-batch speciality coffee roasting company from her local studio. She sources her beans on a seasonal basis and aims to create a deep and delightful taste with every cup. Something new to Cameron's offerings this year is Instant Lark. Available in four-gram pouches, this instant version of her coffee is ideal for taking along on remote wilderness adventures when you know you'll still crave that perfect cup of coffee.
KootenayBiz chatted with Cameron and her roundabout journey to the world of coffee roasting. Read about it here.