Kootenay Livin' Apparel makes Kootenay-inspired clothing, including a line for cancer survivors
Inspired by her own personal cancer journey, Karli Melnychuk raises money for East Kootenay Regional Hospital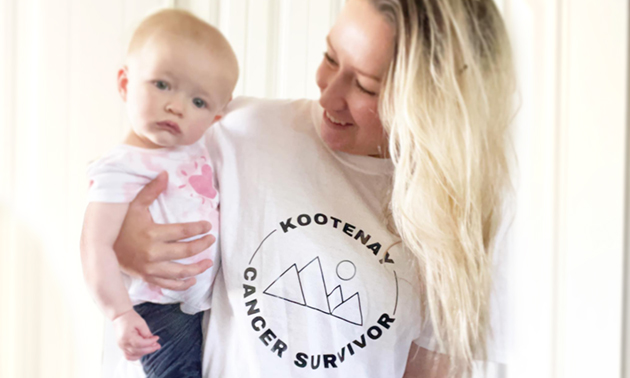 "If you have an idea brewing, just do it!" These are wise words from Karli Melnychuk, owner of Kootenay Livin' Apparel in Creston.
This born-and-bred Creston native created her Kootenay-inspired clothing line in June 2021, only three months after the birth of her daughter.
"I had no previous experience building a brand or starting a business before, but also no experience being a mother, so I figured we would both learn as we go," she said.
So far, the journey has been a fulfilling one for Melnychuk, enabling her to spend time at home caring for her young family. The chance to give back to her community is also an important aspect of Melnychuk's personal journey, based on a cause close to her heart.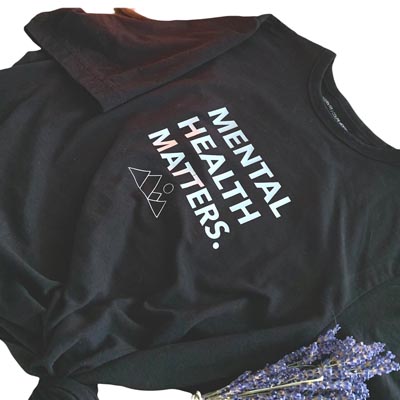 In 2015, Melnychuk was diagnosed with Hodgkin's Lymphoma. She underwent chemotherapy treatments at the East Kootenay Regional Hospital in Cranbrook and was declared in remission a year later. After learning of the growing list for cancer patients waiting to get treatment in the Kootenays, she was moved to do something about it. Her line of "Kootenay Cancer Survivor" apparel raises money for the oncology department at the East Kootenay Regional Hospital and is inspired by her own journey. A line of clothing for cancer supporters and fighters is also available. In addition, Melnychuk also has a range of mental health-inspired clothing that raises money for a local counseling program in Creston.
The Kootenay Livin' Apparel regular product line includes crewneck sweatshirts, hoodies, t-shirts and tank tops in unisex sizes, plus a selection of cute hoodies and onesies for babies and toddlers. Interested in displaying your Kootenay pride with some swanky gear? Kootenay Livin' Apparel also sells a range of hats, toques, tote bags and beer koozies.
KootenayBiz chatted with this inspirational young woman about her business aspirations and what she loves about her community and the Kootenays.
How has the Creston community helped in your business endeavour?
Creston support has been amazing! Local businesses have reached out to collaborate with their brand and ours together. It's been very cool to see locals around town wearing something I've worked on.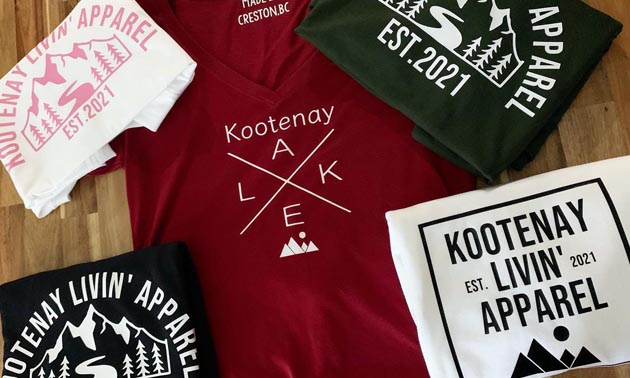 What are your most popular items? Where do you sell your products?
So far, our most popular item would be our classic Kootenay Livin' Apparel hoodie or crewneck sweater. Currently, we sell our items online on our website, and at Fly In the Fibre and Images & Angles, both in Creston. We are hoping to expand in the future.
How does living and enjoying the Kootenay outdoor lifestyle inspire your business?
Growing up in the Kootenays has always been something I've been proud of. When brainstorming designs for clothing items, I like to think of some of my favourite things that I love about the Kootenays: fishing, hiking, Kootenay Lake, camping, campfires and nature.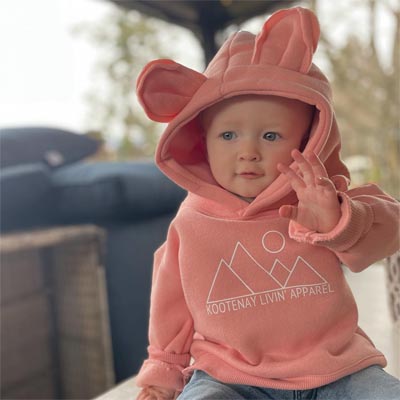 Who designed your mountain logo?
Our logo is not trademarked to us; it was designed by the popular "Canva" app. However, the name "Kootenay Livin' Apparel" is owned by us and our brand.
Do you have any future plans for your business that you are particularly excited about?
Yes! I've recently become a co-owner in the Creston Valley Tour Co. So I plan to display some of KLA's items on our tour bus for tourists (and locals) to purchase while touring some of Creston's finest spots. Long term, I would love to create a small studio for purchasing items in person.
Is there anything else you'd like our readers to know about you or your business?
Thank you to everyone who has supported myself and my family this past year! I cannot express how grateful we are to see people repping our brand.