Meet the new Cranbrook Farmer's Market manager
Find out how the Cranbrook Farmer's Market will look in 2020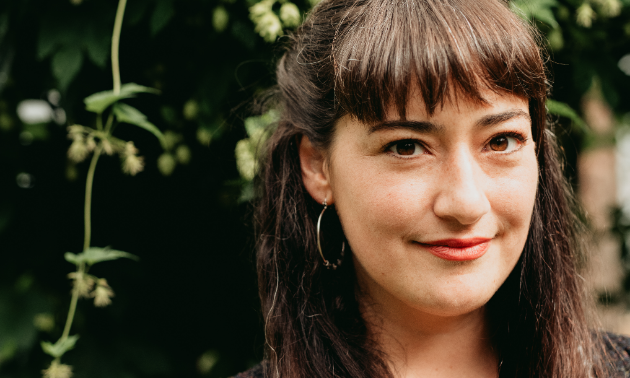 The Cranbrook Farmer's Market is going to look a little different in 2020. COVID-19 has forced market cancellations this spring but things are looking up (more on that below). Along with new social distancing measures and new vendors, 2020 ushers in a new manager for the Cranbrook Farmer's Market—Jessica Kazemi. Despite the challenges that come with this new set of circumstances, Kazemi is stoked to lead the Cranbrook Farmer's Market into the future.
What excites you most about being the new manager of the Cranbrook Farmer's Market?
Farmers and food producers in the East Kootenay are so inspiring. I love the diversity of goods they offer. The feeling of community and culture makes me excited to be a part of the team.
What sort of plans do you have in mind for the Cranbrook Farmer's Market now that you're the manager?
I want to continue with the excellent work that has been keeping the market thriving for so many years and add new and interesting food vendors, farmers and food trucks.
How has the COVID-19 pandemic impacted the Cranbrook Farmer's Market?
We have had to cancel our March and April spring markets and the physical market this year will be only essential items. At the moment, we are only able to host farmers, food producers and prepared foods. There will be a designated entrance and exit as well as spaces for people to wait safely while lining up to wash/sanitize their hands. Our vendors will also be adhering to the guidelines as set by the CDC. We will not be able to have musicians at the moment but we are paying close attention to provincial guidelines and hope to resume this whenever it is safe to do so.
How are you and the Cranbrook Farmer's Market adjusting to social distancing?
This has been such a wild time to start a new job! Livia (the current manager) and I are training online as we cannot meet in person. Our kids are home from school so it has been a challenging but exciting time for both of us to make this transition as well as homeschool.
In regards to the market, we will have markers for people attending the market to wait safely while making their purchases as well as appropriate spacing between the vendor stalls. We are asking for vendors that do not pre-package their items to use a sneeze guard and have a designated person handling money.
The health and well being of our attendees, vendors and volunteers is of the utmost importance. We are working hard to make sure everyone feels safe and secure during their shopping experience.
When will the Cranbrook Farmer's Market start up again?
We will be starting the market on May 30th.
How does the online market work? Deliveries? Curbside pickup?
We have also started an online market for our amazingly talented artisans and vendors who are either unable to be at our physical market right now or for vendors encouraging pre-payment for orders, you can check out their offerings via our website cranbrookfarmersmarket.com. We will have a pick up area for these orders at our physical market and many are offering delivery if you are in need.
Are there any new vendors that you're excited about?
I am so excited to see if all of the cooking that people have been doing in quarantine will encourage them to come out and create a stand at the market.
What advice do you have for anyone who wants to get involved in the Cranbrook Farmer's Market?
I would love to hear from anyone wanting to volunteer this year. Feel free to email us at [email protected] with a little information about yourself and when you would be available to help out!