Brenda Palmer is taking her chips to the bank
Mrs. Palmer's Pita Chips were created out of necessity, inspiration and love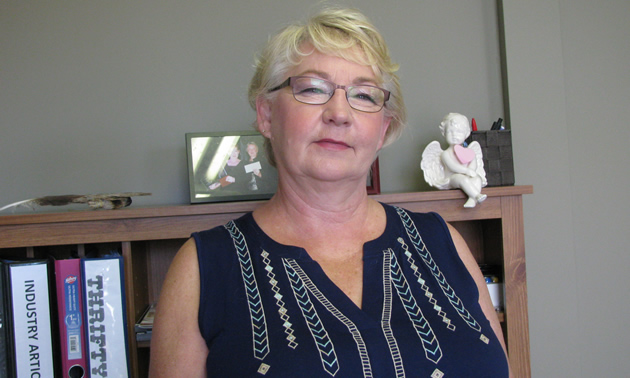 On a small, home-based foundation, inspired by a dream, Brenda Palmer of Cranbrook built her successful company. Mrs. Palmer's Pantry manufactures the delicious and increasingly famous Mrs. Palmer's Pita Snacks.
Finding herself suddenly single in 1995, Palmer was inspired by The Magic of Thinking Big, a book by David J. Schwartz, to take what she loved—cooking—and turn it into an income earner. After putting her children to bed each evening, Palmer would return to her kitchen to make antipasto to sell at farmers markets, craft fairs and anywhere else she could.
The first store to carry her antipasto was Walkley's Meats on 10th Avenue, but Palmer's dream went beyond her neighbourhood. In her own version of David and Goliath, she approached Air Canada with the idea of a snack box that included her antipasto, and the transportation giant bought it. Palmer soon decided to make her own crackers to go with the antipasto, and she developed a recipe for the pita chips that eventually launched her current business.
"When I look back at my nerve and my naiveté, I shake my head," she said. "I thought I could supply Air Canada out of the basement of the Legion!"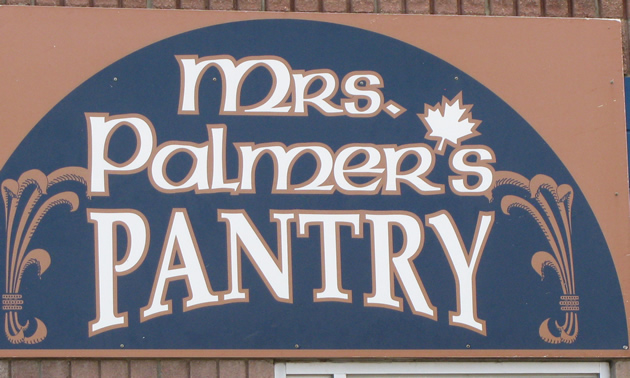 These days the client list for Mrs. Palmer's Pita Snacks includes Safeway/Sobey's, Save-On-Foods, 7-11 and independent markets throughout the Kootenay region and southern Alberta. Palmer's strategic growth plan is to expand the distribution of her product into Eastern Canada this year and into the U.S. in 2018.
Once more into the fray
Palmer acknowledges that finding business financing is a challenge. When she learned that CBC's Dragons' Den would be holding auditions in Cranbrook in 2016, the opportunity was too good to ignore. She approached the CBC dragons with a carefully crafted pitch for financial support to grow her business, and the pitch elicited an offer from Jim Treliving. She accepted the deal, but during subsequent negotiations decided to bow out.
"It's fine to reach out for help in the areas where you're not expert, or areas that you simply don't enjoy," Palmer said. "But you do it from a position of strength, knowing where you need support. When you delegate and surround yourself with capable people, you have more time to do what you do best and retain your passion."
Lessons learned, success acknowledged
Palmer's long work hours and self-discipline are paying off, though they're not easy.
"Time management is always an issue," she said. "I heard somewhere that you'd never give your money away to just anyone who showed up asking for it, and you shouldn't do that with your time, either—even if you're a woman. I agree. Another thing we need to learn is to not give away our power. We need to believe in ourselves—our dreams, our capabilities, our strengths."
In early June 2017, Palmer, who happens to be of Métis origin, was nominated by her peers for Kootenay Business magazine's Influential Women in Business list. The success and continued growth of her business are testimonials to Mrs. Palmer's strength and the power of her big dreams.