Bikes and coffee—what could be a better Kootenay combo?
"Cycling and coffee are intertwined together." — Jared Williams of Northstar Bicycle Co. in Cranbrook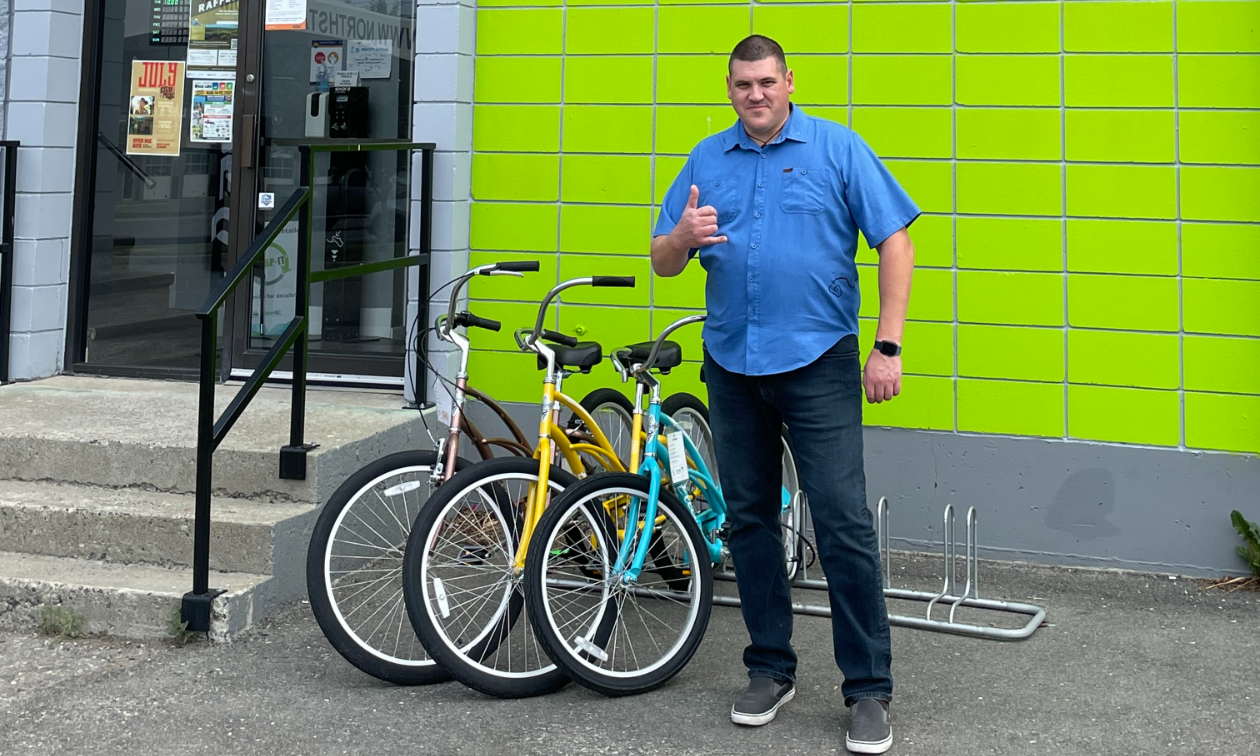 Cranbrook's newest bike shop has combined two of the region's favourite activities: riding bikes and drinking coffee. Northstar Bicycle Co. looks to capitalize on the ever-growing demand for bicycles by setting its tire tracks at the Basecamp of the Kootenay's.
"Since we were already doing business in Cranbrook with a GM dealership and body shop, we knew there was demand for a local shop," said Jared Williams, vice president of the Jack Carter Group of Companies in B.C. "The local bike shop becomes a community hub. If you need a new bike, a part, a repair, some gear, tips on local rides, or even just a latte, we are a place where everyone is always welcome."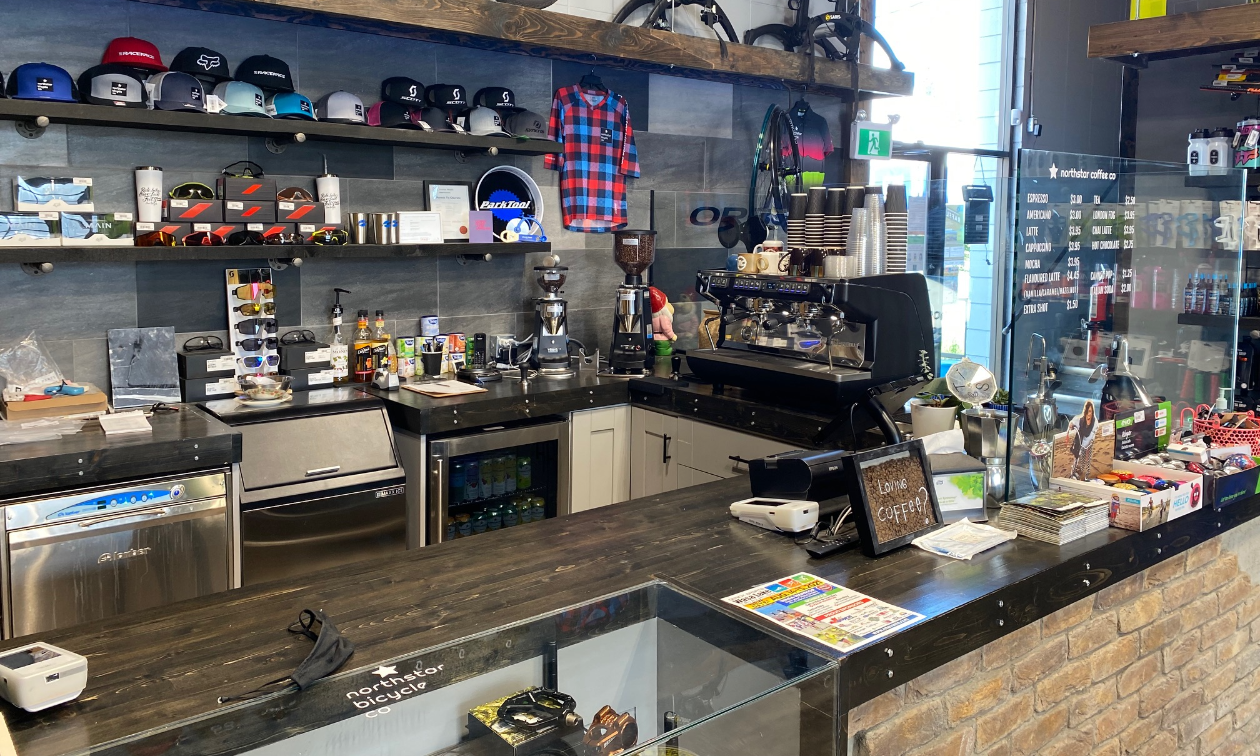 While most would agree that a bike shop seems like a natural fit for the Kootenay lifestyle, the cycling/coffee drinking connection isn't initially apparent for everyone.
"My operations director thought I had bumped my head when I went through the design with the coffee bar," Williams said. "I had to explain to him that cycling and coffee are intertwined together. When we go on a ride, we start off with a coffee and end it with a beer. Serving great coffee in a bike shop is not unique to us, but unique to the area. Riders meet up at the shop, have a coffee, and then head out to the trails."
Casual or pro: Northstar Bicycle Co. is the place to go
Northstar Bicycle Co. prides itself on its approachability and employs a staff that has a breadth of knowledge to assist all types of cyclists. If you are a newbie to the sport or a hardcore downhill mountain biker or a step-through e-bike enthusiast, Northstar Bicycle Co. accommodates any and all riders.
For Williams, his favourite bike is the Cannondale Topstone Lefty.
"It looks cool and it's super functional," he said. "My Lefty is an e-assist bike, which is great as it allows me to keep up with the people that I ride with that are much faster than me."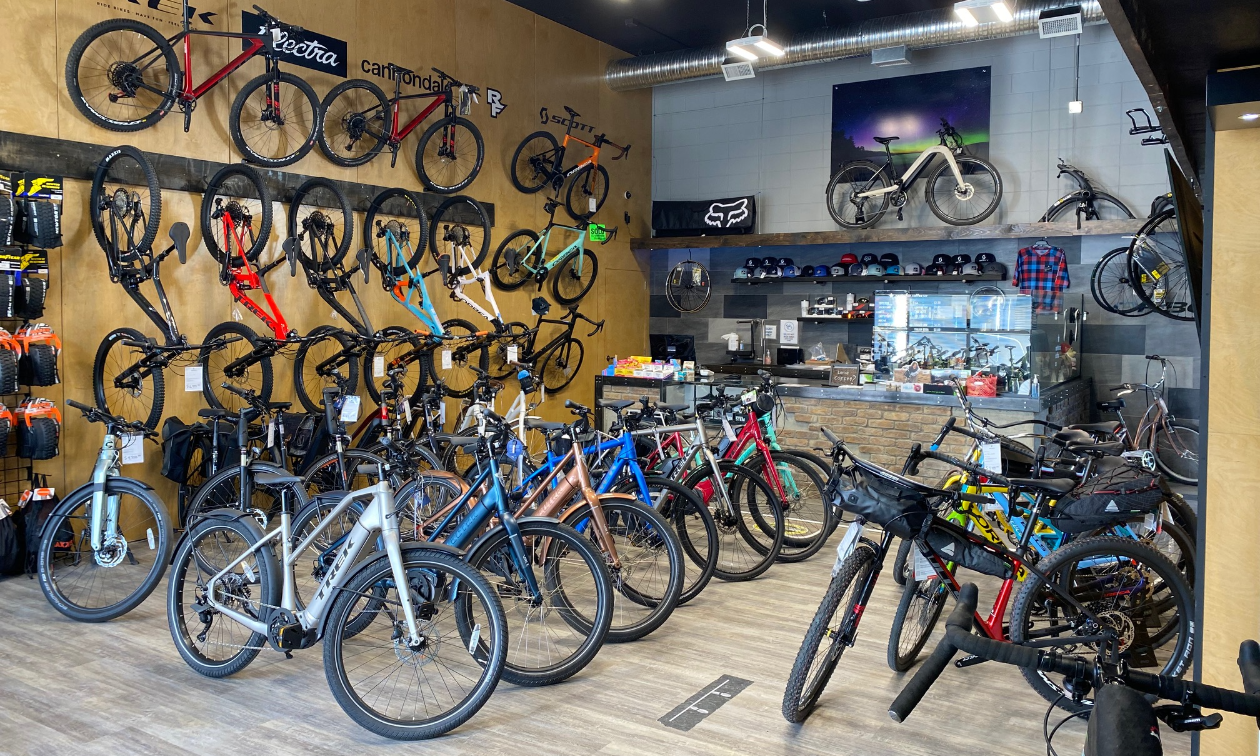 As if establishing a bicycle business wouldn't be challenging enough on its own, starting one in November 2020—in the midst of the COVID pandemic—has come with its own unique challenges. There is a worldwide shortage of bicycles and supply chains ranging from aluminum, resin, lithium and even shipping containers have been disrupted.
"During the pandemic, interest in cycling has increased by a significant amount," Williams said. "It's been very tough to get bikes. We have brought in several new brands to the area such as Orbea, Scott, Trek, Cannondale, Frog, Louis Garneau, Bulls, and Wilier Triestina. Being able to book inventory with all these suppliers has allowed us to keep stock on the floor. Mountain and road bikes under $2,000 are a big challenge right now, but we anticipate receiving a big chunk of our back orders before Christmas."
Despite the setbacks, Northstar Bicycle Co. will be expanding its inventory even more to include Nordic equipment this fall.
"My wife and I tried to buy some cross country skis last winter to no avail," said Williams. "When I found out that our two shop managers are both into cross country and snowshoeing, they reached out to their contacts and we now have inventory coming in. My wife and I are looking forward to enjoying this beautiful area on both bike and ski."
It's an exciting time for Northstar Bicycle Co. and its leader at the handlebars has the entrepreneurial spirit to see the company through the winding trails that lay ahead.
"Turning something that you enjoy into a business is one of the best things you can do," Williams said.