A couple builds a puppy paradise in the community of Wycliffe
After the pandemic inspired a surge of new pet adoptions, Kootenay Canine Adventures was perfectly positioned to meet the demand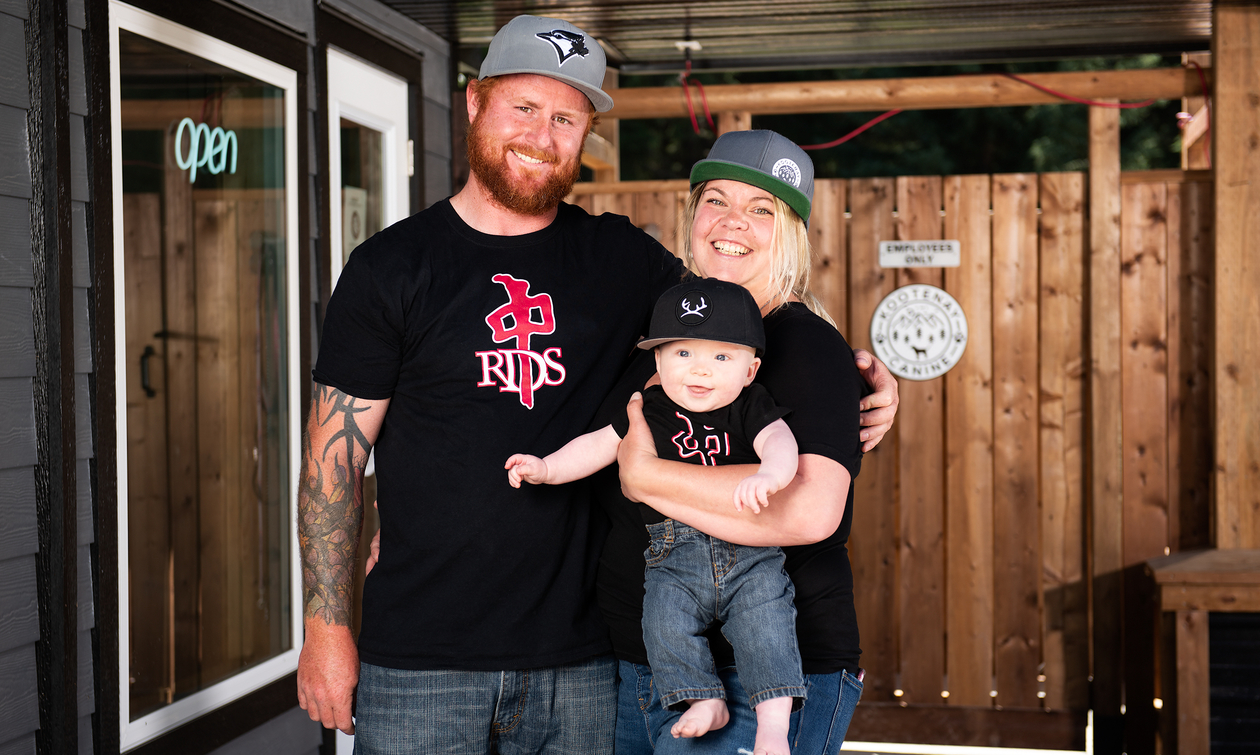 Kootenay Canine Adventures is owned by Ty Kreutzer and Justin Keeler—an enthusiastic young couple raising their son in the welcoming community of Wycliffe. They provide boarding, doggy daycare and off-leash adventures for your canine companions.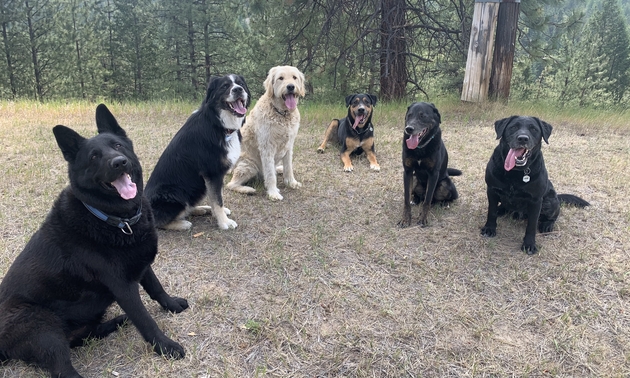 - Photo courtesy Kootenay Canine Adventures
The company was started in 2017 at a Cranbrook location, expanding after only six months to serve customers in Kimberley. By the time the business was 18 months old, it became clear that a kennel would enhance its operations. Kreutzer and Keeler purchased 11 hectares (28 acres) of land in Wycliffe and built a custom kennel and play space that includes 26 suites, 2,043 square metres (22,000 square feet) of yard area and 2.5-metre (eight-foot) fences to keep the dogs safe.
Kreutzer took the time to share some of their story with us.
What made you want to start Kootenay Canine Adventures?
We moved here from the coast and were not able to locate a dog walker that offered a similar service to what we were used to. I was struggling to find a job in my field. We decided to kill two birds with one stone by becoming our own dog walkers and creating our own jobs.
We wanted to offer the dogs in our new community the service that we were used to, because we loved it so much. We started out with the off-leash program, offering a fun, safe, social adventure with all our new "furiends."
After 18 months of business and constantly being asked by our clients to look after their dogs, we realized there was also a need for more kenneling options in the community. So, in 2019 we set out to find the perfect property and ended up in beautiful Wycliffe on a very private 28-acre (11-hectare) property. We custom built a brand-new kennel facility and multiple yards to offer our guests the best vacation experience while the parents are enjoying a vacation of their own.
Our entire operation has been based around our own dogs; we built the kennel so if we were the client, we would be excited to leave our dogs here. Ultimately, we would like to thank our two dogs, Birken and Decker, for being the master manipulators they are and convincing us to take on this new and amazing adventure.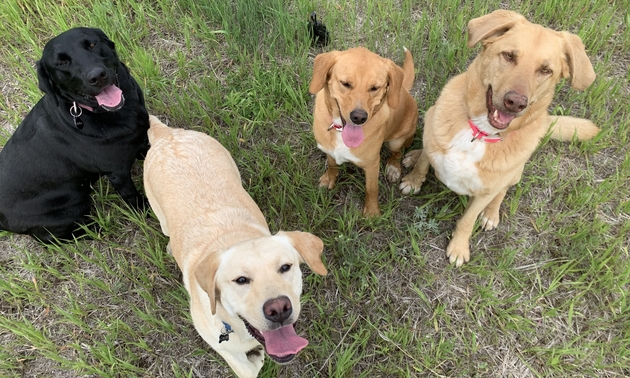 - Photo courtesy Kootenay Canine Adventures
What obstacles have arisen for you and your business due to COVID-19, and how are you navigating those challenges?
It all started out with the original "two weeks to flatten the curve," which turned into two months of a complete shutdown. We utilized this time to expand our fencing and yard area and build a new customer parking area/front entrance.
Once we reopened it was very apparent that people were not travelling, and this dramatically affected our business, almost making it nonexistent. This was a very scary time—we just completed building a brand-new kennel facility and building more fences than one person should ever build, and then basically (the kennel was) empty.
It did not take very long into the pandemic before families started adding a new fur child—quickly turning this into a puppy pandemic for us. We had always planned on providing a day care service in some capacity, but we had never planned for much of it. With all the new fur child additions in our community, our day care program quickly exploded, forcing us to shift our focus from boarding to day care. The biggest challenge with this was trying to keep up with all the new dogs and making sure we have enough space. We have expanded our indoor space as well as added several new yards again last summer with plans for even more yards this year.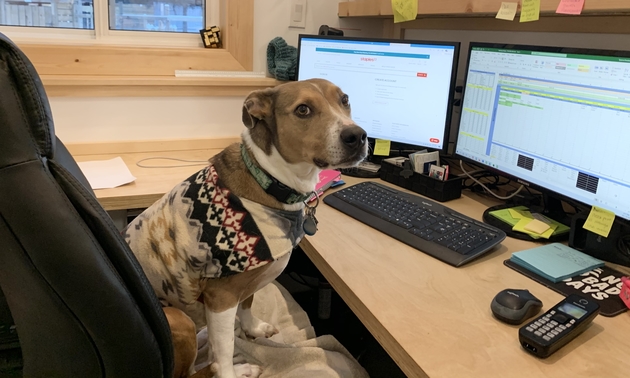 - Photo courtesy Kootenay Canine Adventures
If you had a superpower, what would it be?
Dog Whisperer. Just kidding, but I would really love to hear what dogs have to say. I understand quite a bit of dog behaviour and body language, but I want to know what they are saying. I have random dog commentary going in my head when I walk the dogs all the time.
What are you most proud of having accomplished in your professional life?
I am most proud of Kootenay Canine. It's been 15 years in the making and a giant experiment gone right! Justin was the missing piece all along and helped make my dreams of owning a kennel come true. I wrote a business plan in my mid-20s for a kennel in a different town in another lifetime of mine. When I met Justin, I said, "We should build a dog kennel one day." That was five years ago and well, here we are: living the dream, working together and raising our son.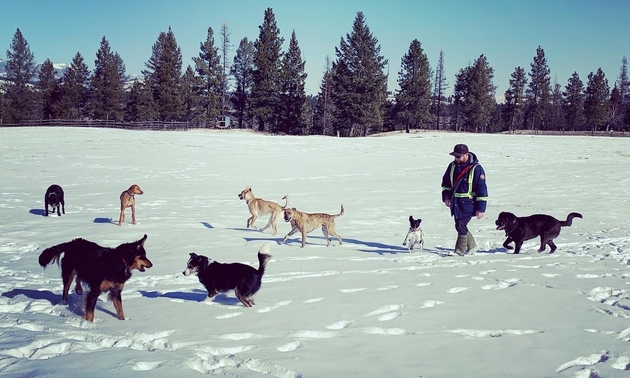 - Photo courtesy Kootenay Canine Adventures
What advice would you give to someone who wants to adopt a new puppy?
Borrow or foster a dog for a week and see if you actually have enough time for a dog. Be prepared for a bigger bed and more love than you know what to do with and, of course, send your dog to come play with us!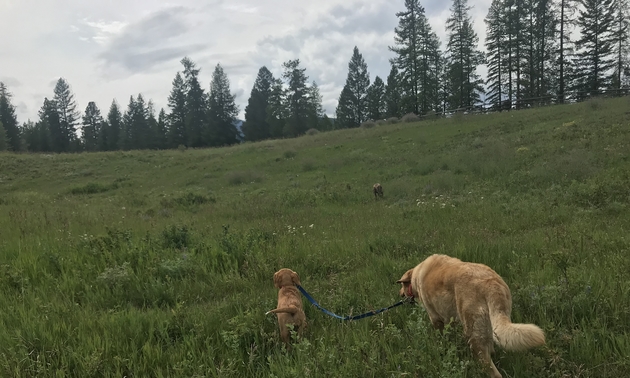 - Photo courtesy Kootenay Canine Adventures
Why is Wycliffe the ideal location for your company?
We are halfway between Kimberley and Cranbrook for commuters—just two minutes off the highway, 10 minutes from the airport and we have no neighbours to annoy with all the dog energy. We couldn't have asked for a better location.
Is there anything else you would like our readers to know?
We built this kennel as a passion project from the bottom up. Fences, the kennel building and everything in between. We built a kennel where we would be comfortable leaving our dogs. Somewhere that offers a safe, social and fun environment where the proper amount of exercise ensures dogs who stay and play with us are tired happy dogs at the end of the day. We also have spaces for the less interactive dogs, whatever the reason.