When life gave her lemons, this entrepreneur built two successful Castlegar companies
Marie-Pier Dionne arrived in B.C. with a backpack, $100 and a dream—now she owns a bilingual daycare and aromatherapy line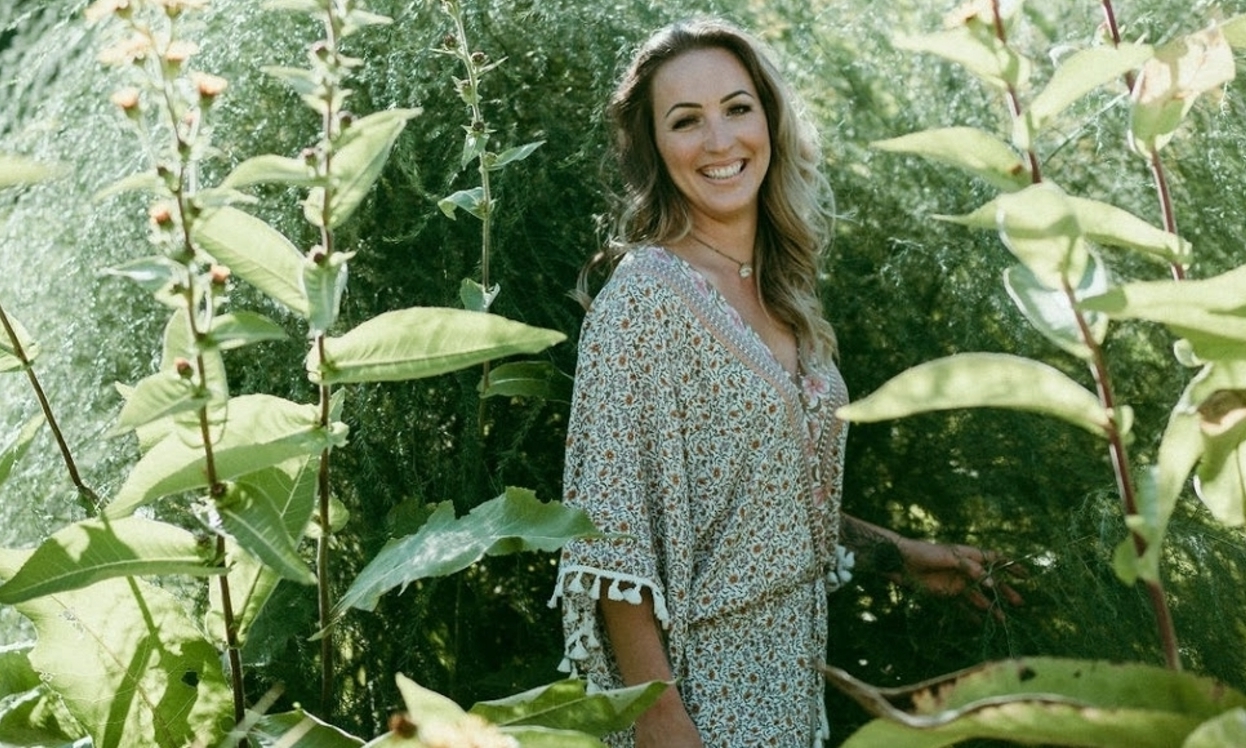 Marie-Pier Dionne makes a point of living a full life, and she's overcome a great deal to get here. She arrived in the province speaking only French, having to navigate the challenges of learning a new language while supporting herself. She persevered and is now the accomplished owner of Les Roudoudous, a bilingual daycare in Castlegar. She also started an aromatherapy company called Love and Lemons Life Essentials, and her goal is to see her products carried in clinics all across Canada.
We were lucky enough to sit down with Dionne and ask a few questions about her business ventures:
What gave you inspiration to start these companies?
Les Roudoudous originally started in Squamish. As a natural-born entrepreneur, I opened a daycare with French and English programming with the goal to support francophone kids in the community. I wanted to provide a quality care option for bilingual families by creating a warm, stimulating environment where kids can learn and play in French. Roudoudous was a toy store in Rimouski, Quebec, named after the French candy. I worked there while I was studying special needs education. A few years later the owner, whom I was very close with, passed away. I named my daycare "Les Roudoudous" to carry on the store's legacy. Our bright logo shows little forest animals living happily.
Over the years, I struggled with my mental health and was introduced to essential oils. Aromatherapy opened up a whole new, unexpected world for me—improving and supporting my personal, emotional and professional well-being. With a newfound love for essential oils and nature's gifts, I decided to go back to school for aromatherapy. I worked for a multi-level marketing essential oil company for five years but had the urge to build my own passion project. With the pandemic came an opportunity to start my own venture. Love and Lemons came to life: a Canadian, sustainable wellness brand that offers high-quality essential oil products and aromatherapy services. I swear by the power of plants to support our overall well-being and believe we should take good care of Mother Nature in return.
What lessons from your past experience as a wedding planner have you applied to your current ventures?
When I initially bought the (wedding planning) company, I had no idea what I had gotten myself into. I had followed an event planning course in Vancouver and acquired the skills from the previous owner who taught me everything I needed to know. I worked with her for about three years. My English was limited. I had no money and was clueless about how to own and run a business. Yet, I had a vision of building a dream in the mountains, creating magical moments in one of the most beautiful places on earth.
Working in the wedding industry taught me about leadership, failure, resilience and problem-solving. I had to learn to believe that customers would like and trust me for my personality and knowledge, rather than judge me for my bad English. At the time, I had no staff and I was in a difficult relationship, among other struggles. Yet my desire to succeed kept me going. I never lost faith and learned that seeking help wasn't a weakness but a sign of strength. Fear is an illusion. If we don't believe in our ability to create amazing things and trust that life leads us in the right direction, we will never accomplish our goals. I met and worked with wonderful people during those years.
What future plans are you getting excited about?
My new life in the Kootenays has opened so many doors. It hasn't been easy to start over again in a new place, and I can't wait to see what other opportunities arise.
I am hoping to hire a full-time staff member for my daycare soon so I can continue to build Love and Lemons and keep managing my daycare.

I have big plans to create an organic skincare line and to carry more new essential oils and blends. Love and Lemons' services are also available for the wedding and corporate industry, as we'll be creating custom blends for individuals, companies and events. We partner with Canada Health & Beauty Distribution, the company owned by my childhood best friend, who has helped me start this venture (working directly with our partners' producers). I hope to see my brand carried by more clinics across Canada.
I am taking more courses in the fall related to wellness and a couple other courses so I can continue improving my skills and knowledge, and extend my services. I have now completed 625 hours of aromatherapy studies and I am certified as a clinical aromatherapist. I am planning to take another course as well.

Sharing my passion for wellness and continuing to grow my knowledge excite me. I have a few wellness e-books coming soon. For me personally, my wellness remains a top priority. I hope to continue growing, dreaming and doing the things that set my soul on fire. I can't wait to travel when the world opens up again, and I also dream of starting a family soon. The pandemic stopped me from going to Bali and Australia, but I am hoping to make this possible as soon as I can.
How did you handle the challenge of moving to B.C. with only a backpack, not speaking English?
I initially arrived in B.C. with a just backpack, $100 in my pocket and no English. It was a wild ride with many challenges. Yet, it was the best decision I ever made. I never allowed the hardships to get me down. My struggles made me stronger and I didn't let others discourage me from building my dream. My desire to create big things is what kept—and keeps—me going.
It was really hard, to say the least. Being far away from my family and language, I had to do everything alone. The language barrier made finding a job really difficult. Struggling with my mental health added another layer of hardship. But during my years in Whistler and Squamish, I managed to meet some incredible people who believed in me, guided me along the way and were able to see past my bad English. I still struggle with my English but am learning to accept it and seek help when needed. I am learning to let go of the judgment of others. I've hit rock bottom many times and had serious life events hold me back. But my passion and ambition pushed me to do better every day. Everything I have done and built was simply because I had this dream. I never gave up even if, at times, it was easier to drop everything instead to keep trying.
Is there anything else you'd like our readers to know?
I'd like you to remember, with love and patience, everything is possible! We all have the ability to create magic. Find and do the things that set your soul on fire. Never give up on your dreams and talent. Be kind to yourself and let go of others' judgment. You are not alone, and you will find your people.
Life is filled with challenges, yet they will make you stronger than you ever imagined. Embrace your failures and trust the process. Your biggest struggles will become your biggest strengths. Fill your heart with hope and keep rising!