The only floatation therapy centre in the Kootenays is making waves
Rest Assured Kootenay Floats sends positive vibes through Castlegar and beyond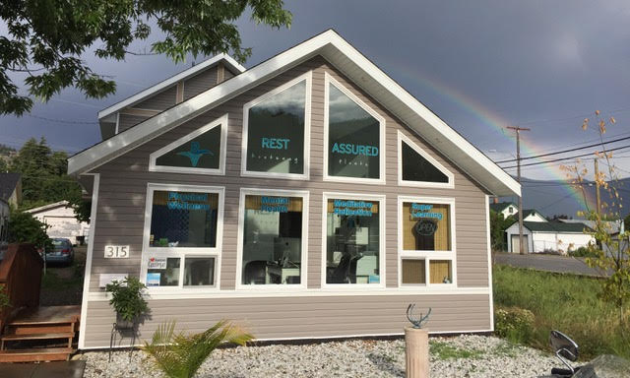 Have you ever wanted to just relax and float the day away? Rest Assured Kootenay Floats provides a rejuvenating float experience in a serene, spa facility. Rest Assured, located in Castlegar, is the first and only certified float cabin facility in the Kootenays.
There are a myriad of reasons why people float: to relieve stress, recover from injuries, treat addiction and eliminate chronic pain. Floating naturally increases dopamine and endorphin levels, boosting mood and leaving floaters with a pleasing afterglow.
Daniel and Meredith Messett are the owners of Rest Assured. The concept for the business was conceived during a trip to Sedona, Arizona, after a hike into a Vortex area in the Boston Canyon. Upon researching suitable locations with Community Futures, the Messett's determined that Castlegar was an appropriate, centralized location. Since the opening of Rest Assured a few years ago, Daniel and Meredith have built up a solid rapport with the community.
"We really relate to our clients, probably because of our age and the fact that we have six adult children, we can relate to family issues, health challenges and mental health stressors," said Daniel. "The friendships we have developed over the past few years have been extremely meaningful."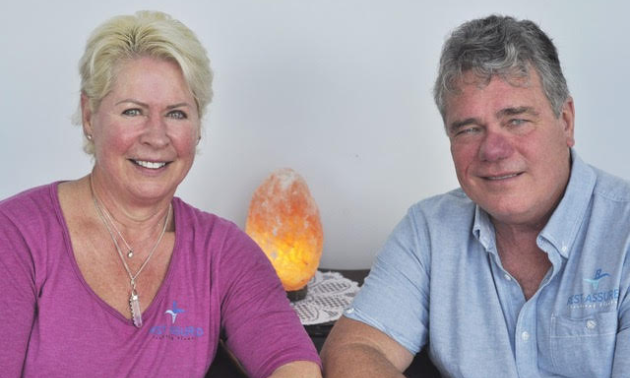 Looking to the future, a new tide may be turning on the floatation company. As Rest Assured enters its fourth year of operation, the Messetts have listed the business for sale, primarily because Daniel is turning 68 and the Community Futures business plan always stated that they would sell the business after three years of successful operation.
"Of all the careers and work experiences we have been involved in for the last 50 years, our time at Rest Assured Kootenay Floats has been by far the most rewarding," Daniel said.