Questions for Castlegar's mayor
Lawrence Chernoff has returned as the mayor of Castlegar, bringing his upbeat outlook back to the city for a fourth term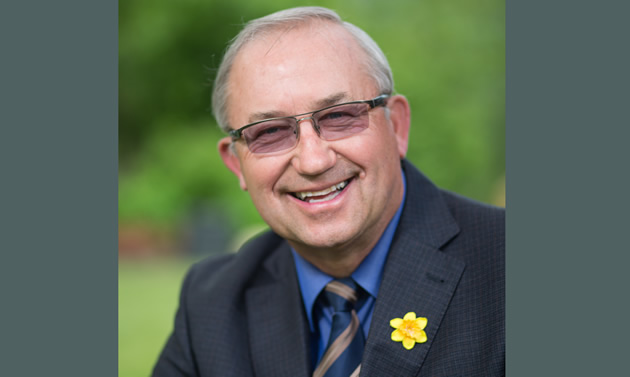 Mayor Lawrence Chernoff was re-elected as mayor of Castlegar, B.C., in the civic elections this past November. With three previous terms as mayor and an additional 15 years serving on the city's council, Chernoff brought plenty of experience to the campaign. He takes the lead of Castlegar's civic office alongside five returning councillors and one who was newly voted in. Here, he talks about leading Castlegar onward.
What was your motivation for seeking re-election for the office of mayor?
Really, it was to continue what we've been doing in the past three years. I just thought I could still contribute to the community, so that was kind of my goal. If I could still contribute at a high level then that's really what I wanted to do.
What is your character trait that you think will be most valuable to you as mayor?
It's probably my smile (laughs). That's what I'm known for is my smile and my positive outlook and passion for the community.
What do you think will be your biggest personal challenge in the first six months?
It's really to move forward. That's the way I've always looked at it is to move forward in a positive manner and to look at the needs of the community and to try and get things to a strategic plan.
What goal are you most looking forward to working on?
There are multiple things. I guess my big goal is to get the airport all straightened out so we're doing better things there and to try and get the Registered Navigational Procedure (RNP) involved at the Castlegar airport. It involves looking at the landing capabilities of Castlegar and it's also developing the airport lands. That's a big one because we see 2015 as the year to move on the airport lands.
What's your go-to leisure activity?
I tell you, I haven't had much time for leisure activities in the last little while (laughs). I played hockey but now I'm not able to because I had a knee replacement done. For me, I guess my leisure activity is spending time with my grandson. He lives here in Castlegar. He's three-and-a-half years old and he's what I see as the joy of my life.