Mo' Better Organized in Castlegar helps clients clear away clutter
Veronica Roberge is a professional organizer and consultant and specializes in decluttering spaces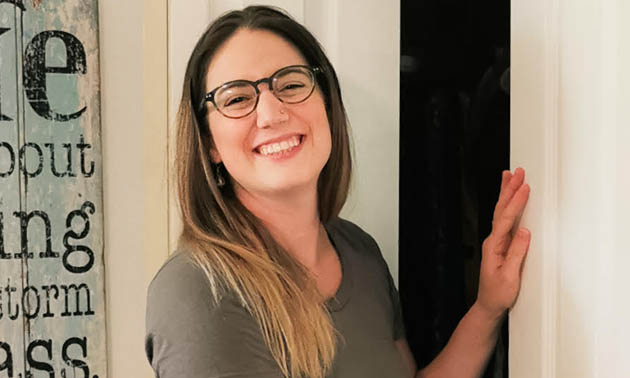 When it comes to the career choices we make in life, sometimes it just seems to come down to destiny. For Veronica Roberge, lots and lots of practice in the art of organization also helped to steer her career aspirations. She's a professional organizer, consultant and owner of Mo' Better Organized in Castlegar.
"I was raised by house flippers," she said, "By the age of 13 I had moved around four times and was a professional at packing, labelling each box of contents and colour-coding each box to represent a different room."
By the time Roberge was an adult, she was happily organizing the homes and lives of family and friends and was often called upon to provide tips and tricks of the trade. In 2019, the lure of lush mountains and rivers beckoned Roberge from Ontario to the small community of Castlegar. It was after she'd spent an evening clearing away the clutter in a friend's home that she was asked if she'd do the job professionally.
"I love organizing," she said. "You can say I was born organizing."
The many services of a professional organizer
So what, exactly, does a professional organizer and consultant do? According to Roberge, services can vary from on-site organizing and digital organizing to packing services and staging.
For many people, the process of moving or trying to declutter a home can be overwhelming. Roberge's services start with a free initial consultation to determine what kind of help is needed, keeping in mind the client's goals and vision for the space. A plan is formulated and needed items, such as storage containers, supplies and decor, are bought. Roberge provides on-site organization and decluttering, helps to determine what items should be kept, donated or trashed, and reorganizes everything back into an orderly and well-designed space.
"My favourite part [of my job] is taking a person's budget and making their organizing dreams a reality," she said. "There is no greater reward than seeing my client's face after the organization is done and how happy they are."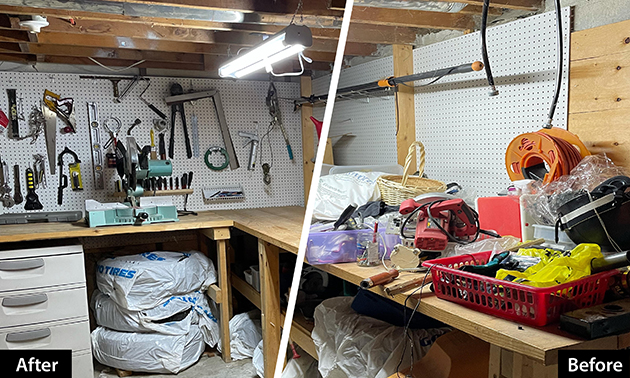 For those selling a home or property, the staging services provided by Mo' Better Organized are extremely beneficial. A professional stager is skilled at highlighting the space in your home that otherwise might be hidden by excess clutter, oversized furniture and "stuff." Roberge utilizes her design skills and helps to make a client's home more appealing to potential buyers.
She can also apply her organizational talents to tasks like arranging digital photo collections and files, creating packing plans and colour-coded box systems, and assisting with the design and arrangement of items in a new home.
Perhaps because of the global pandemic, Roberge said she's seen an increase in requests for organizing home office spaces and digital organizing.
KootenayBiz chatted with Roberge about her business and her top tips for organizing our home and work spaces . . . and what not to do.
What are your top five tips for creating a great functional work space at home?
Ensure your desk is wide and has enough depth for your computer and a functional workspace.
Try and put your desk in a separate room to eliminate distractions from family and pets.
Keep what you use everyday on your desk—the rest should find a new home.
Keep no more than two keepsakes on your desk. Less clutter means more focus on work.
Walking into your workspace should not feel like a chore in the morning, so make the space feel inviting. Add a family photo, art on the wall or your favourite colour in the space.
What is the most common mistake people make with organizing their home or office?
The number one mistake people make is to buy multiple small storage containers for everything. Small storage containers usually take up much more space than the actual item and quickly clutter a shelf or drawer.
What aspect of your job do you find most challenging?
You would assume people who horde are my biggest challenge. However, the most challenging aspect of my job is potential clients not seeing how much work I can do in an hour. For example, for my digital services I can organize approximately 2,000 photos an hour.
Clutter can be stressful. After you've helped a client reorganize their space, do you think there's a difference in their happiness and well-being?
Definitely! I often hear after I have finished a job, "I can breathe easier!" I am so humbled by the response my work has on people's lives.