Castlegar's current movers and shakers
A dozen or so Castlegar business people are shaking things up and moving things along in the local business world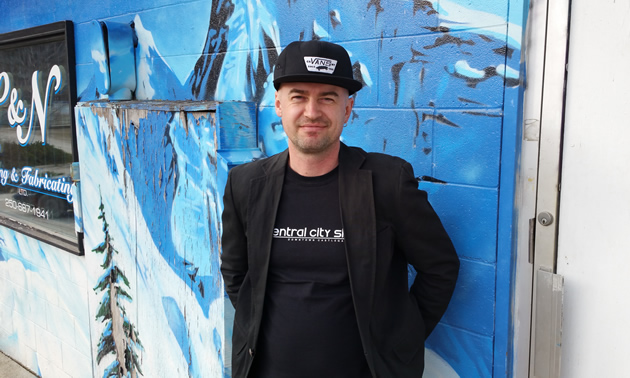 Every community has its champions, and they often work outside of the limelight. We would like the champions of Castlegar, B.C., to get a little recognition and applause, so we compiled a list of some of those who are making a positive difference in this West Kootenay community.
Chris and Kathy Sykes own the Castlegar Tim Horton's and are involved with the Rotary Club and its many causes. "We also take care of the TimBit Leagues in soccer and hockey and we work with the Thrive Program, bringing people with disabilities into our workplace," Kathy said. "That's been very rewarding and successful. We support the International Program at Selkirk College, and we've taken some of those students into our workplace. Our staff represents about 10 different countries. We have an extremely diverse workforce in terms of various abilities and cultures. We also support and participate in lots of community events."
Derrek Kittson owns Central City Shoes in downtown Castlegar. He has a special fondness for the downtown area and works hard to support the retail industry there. Kittson attends all the City of Castlegar meetings and uses his understanding of the City's planning to empower that support. He also sits on the board of the Castlegar & District Chamber of Commerce.
Jordan Perkins from Boston Pizza is an innovative supporter of the business community and the community in general. He supports local hockey and other teams and is very progressive in his style. He's doing a lot to encourage the "shop local" movement through cross-promotions among Castlegar's businesses. You can learn more about "Castlegar's enterprising entrepreneur" in our in-depth article.
Troy Pyett and Carly Hadfield from the Lions Head Smoke & Brew Pub revamped the old pub and turned it into a major tourist destination for the area. They understand economic development and support local businesses to promote their success. Troy is a strong advocate with regard to the transportation issues in Castlegar.
Dave Sutton from the Friends of Parks & Trails Society has focused his recent efforts on building world-class mountain bike trails and establishing the mountain bike skills park at Millennium Park. He's an exemplary ambassador for healthy active lifestyles.
Andrea and Chris Ryman from Endless Adventure are an ideal example of movers and shakers in the business community. They are building community and supporting economic development while they grow their rafting, kayaking and paddleboarding business. They have been involved in many partnerships with individuals and other businesses to promote community initiatives.
Shirley Henderson of Castlegar A&W is a major sponsor of the Castlegar Rebels hockey club and she's a Rotarian who co-chairs the club's annual Diamond Dinner fundraiser, among other efforts. She has worked with the Castlegar firefighters on their annual toy drive for 15 years—A&W donates a product coupon for each toy donated. She also provides financial support to local sports clubs and others, and joins corporate A&W in supporting research into multiple sclerosis.
Jenn Barkley of the Kootenay Career Development Society epitomizes the organization's goal of meaningful employment for everyone. Jenn is a caring, supportive person who, even after the contract time is over with her clients, continues to provide emotional support and a willing ear.
Tammy Verigin-Burk is deeply involved in Castlegar life. "Since she became the executive director of the chamber of commerce, it has become a highly functional and professional organization. She works tirelessly for her community in all areas."—Kathy Sykes
Christina Nolan is the commercial account manager for the Castlegar Bank of Montreal. She is appreciated for her professional and supportive manner and the work she does for her clients. She is also the choir director for Twin Rivers Community Choir and gives huge amounts of her personal time bringing a beautiful musical experience to the community. The seniors who live at Castleview love the Christmas program which is presented there every year.