Castlegar's young brewer snags two prestigious awards
"We treat the business as a family and I think this award reflects that." — Hedin Nelson-Chorney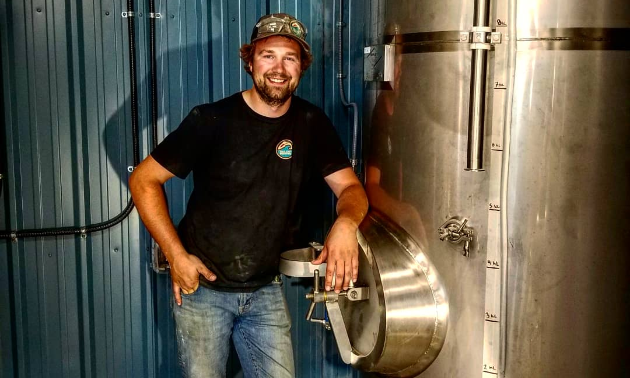 Hedin Nelson-Chorney opened Tailout Brewing only two years ago and he's already won two Castlegar business excellence awards: the Young Entrepreneur Award and the Green Award.
"It's been quite the journey," Nelson-Chorney said. "A global pandemic certainly was not in the business plan. That said, we managed to weather the storm, change the way we operated, and made it through the other side. We would never have made it through COVID without the immense support from our awesome patrons and the Castlegar community."
Having a successful first two years is a massive accomplishment for any new business. Culminating these tumultuous two years with a young entrepreneur award is monumental.
"While I was the one who received the award, I think it would be a misinterpretation to think that this is an individual award," said Nelson-Chorney. "People around town might know me as the face of the business, but our brewer Mary has been cranking out delicious beer since day one. Laura and Malcolm bring a friendly atmosphere to the taproom and I have total trust in them to operate the business when I am not around. We treat the business as a family and I think this award reflects that. We have managed to make Tailout a great place to meet friends, have a pint, play some games, and watch some live music. I think that this unique, warm atmosphere coupled with the best team an entrepreneur could ask for is why I won the award. It is a great honor to be nominated by your customers and acknowledged by your fellow entrepreneurs."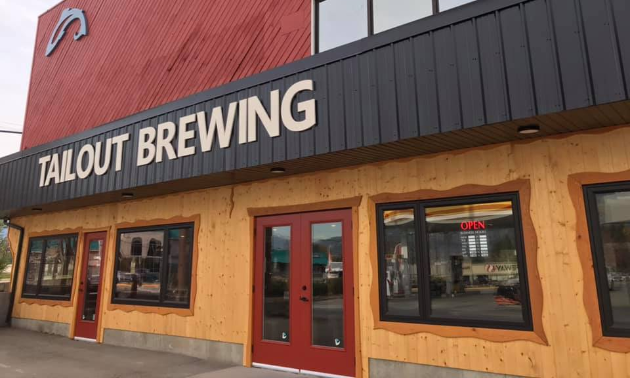 Tailout Brewing also picked up the Green Award for its environmental efforts in Castlegar.
"Our mantra here at Tailout is to promote outdoor activity and support the conservation of the area," said Nelson-Chorney. "We hold regular talks focused on conservation/outdoor knowledge and I am part of the local wildlife association."
Don't forget to fish
Running a successful business and picking up awards doesn't come without cost—and not just in terms of finances. Nelson-Chorney has words of caution for young entrepreneurs who may be tempted to grind without ever pausing to live life.
"Entrepreneurship is hard on every facet of your life," Nelson-Chorney said. "Burnout is a real thing. You will make better decisions and judgements if you take some time for yourself on a regular basis. I know the desire to be at work, think about work at home, dream about work when you are getting your business up and running. But take some time to go for a fish. Take a walk with the dog. Listen to the water move in a river. These things will help give your mind a rest. I can't stress enough how important it is to achieve a healthy life/work balance. I don't think that I am quite there yet but I am working everyday towards it."
As you can imagine, taking a load off is a little easier with the right beverage. Tailout Brewing regularly changes beer flavours and styles, but they keep their regulars filled up with their favourites.
"Our Single Spey IPA has been a favorite since we opened," Nelson-Chorney said. "Our sour beers and hazy IPAs are always a hit. Our fastest-selling beer has been our Riverside Raspberry Lime Sour. It was super refreshing during that crazy heat wave last summer."
For the foreseeable future, Nelson-Chorney hopes to continue to grow the Tailout Brewing brand, entrenching it as a mainstay in the community by producing exquisite beer. That, and he'd like to catch a few more fish.
"I wouldn't mind getting the fly rod out a bit more either," Nelson-Chorney said. "Fishing is as much about being one with your surroundings as it is about catching something. Get out as much as you can."