This award-winning West Kootenay pet store is barking up the right tree
With multiple locations and a flourishing online shop, Blue Barn Pet & Hobby Farm is a community success story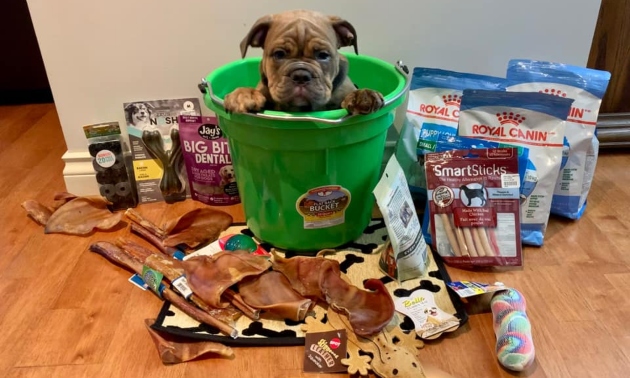 Kris Koop has a great deal to be proud of. Since opening Blue Barn Pet & Hobby Farm in 2016, he's seen considerable success—expanding into a second location (with plans for a third) and starting a popular online store.
Koop was honoured recently at the 2022 Castlegar Chamber of Commerce Business Excellence Awards under the category of Customer Service Excellence. He shares his considerable knowledge about animal care, and is known for hosting community fundraisers for B.C. charities, such as the annual calendar featuring customer-submitted photos, and the Pet Food Challenge. He is always looking for ways to help other animal lovers during these tough economic times.
"There's a need for a pet food bank," Koop explained. "There are people struggling to feed themselves, let alone their pets."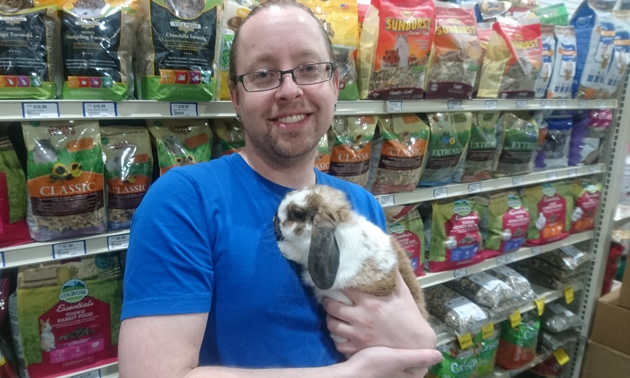 Kris Koop of Blue Barn Pet & Hobby Farm supports the health and welfare of animals.
— Photo courtesy Kris Koop
We took a few moments to catch up with this dedicated pet store owner:
Can you tell me a bit about how Blue Barn got started?
I worked for Total Pet starting in 1998, and then they were purchased by Pet Valu in 2016. I left there that April to open Blue Barn.
What are some of the biggest industry changes you've seen since starting the business?
There are always changes in the pet industry, always new trends. I started when the internet was not a huge thing, and now all the info is online. The biggest change is that people don't need to ask questions as much, they do their own research and come in to get what they need without having to ask. It's also increased competition too. Every big box store has a pet section.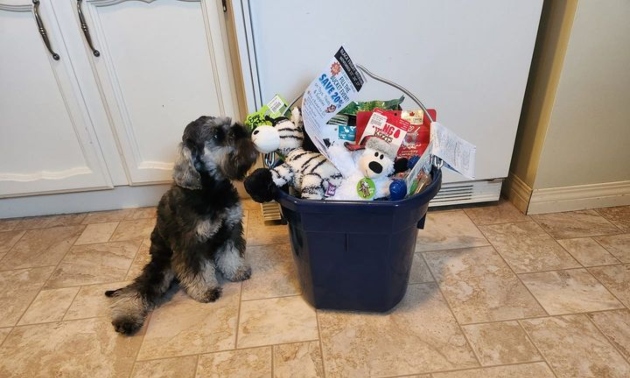 — Photo courtesy Blue Barn Pet & Hobby Farm
What has been your most challenging moment, and how did you tackle it?
It probably hasn't even happened yet! Maybe getting the business up and running, trying to convince people I could transfer from being an employee to being a business owner—but the way I handle challenging moments is just to keep going, not give up and take advice along the way.
If you had a superpower, what would it be?
I am very passionate about animals and pets. I think my superpower would be giving all the animals good and safe homes. Especially because of the pandemic, a lot of pets need rescuing.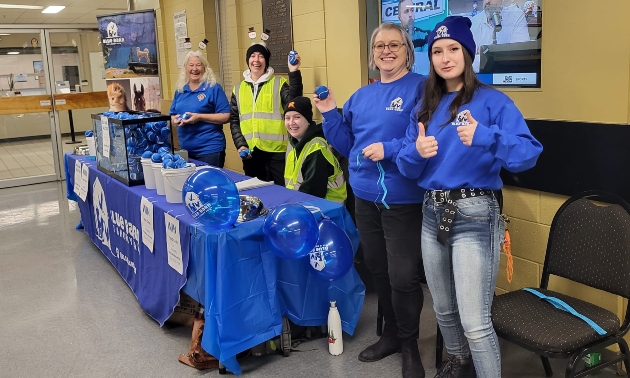 — Photo courtesy Blue Barn Pet & Hobby Farm
Can you tell me about the calendar and fundraising events you host?
We do fundraising all year round but we did a calendar in place of our in-person fundraisers during the pandemic. We start selling them in September and raise a bunch of money—our brand partners sponsor the event.
Between Castlegar and Terrace we've raised $30,000—there are more than nine different charities in this calendar.
We also have the pet food challenge in April. For every 10 pounds we sell, we donate one pound to charity. The tally is up to eight tonnes donated over the past few years.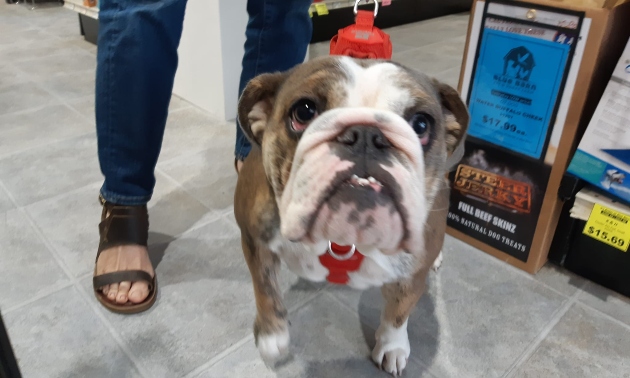 — Photo courtesy Blue Barn Pet & Hobby Farm
Is there anything else you'd like our readers to know about Blue Barn?
We're very community focused, and the charities we help are not just pet charities. We also help food banks.
People may not know that we have a second store in Terrace and we're opening a third store in Osoyoos in spring and an online store, bluebarn.shop.