How to handle a PR crisis without losing a brand's reputation
A Creston dairy farm owner gives a masterclass on handling a crisis without crying over spilled milk.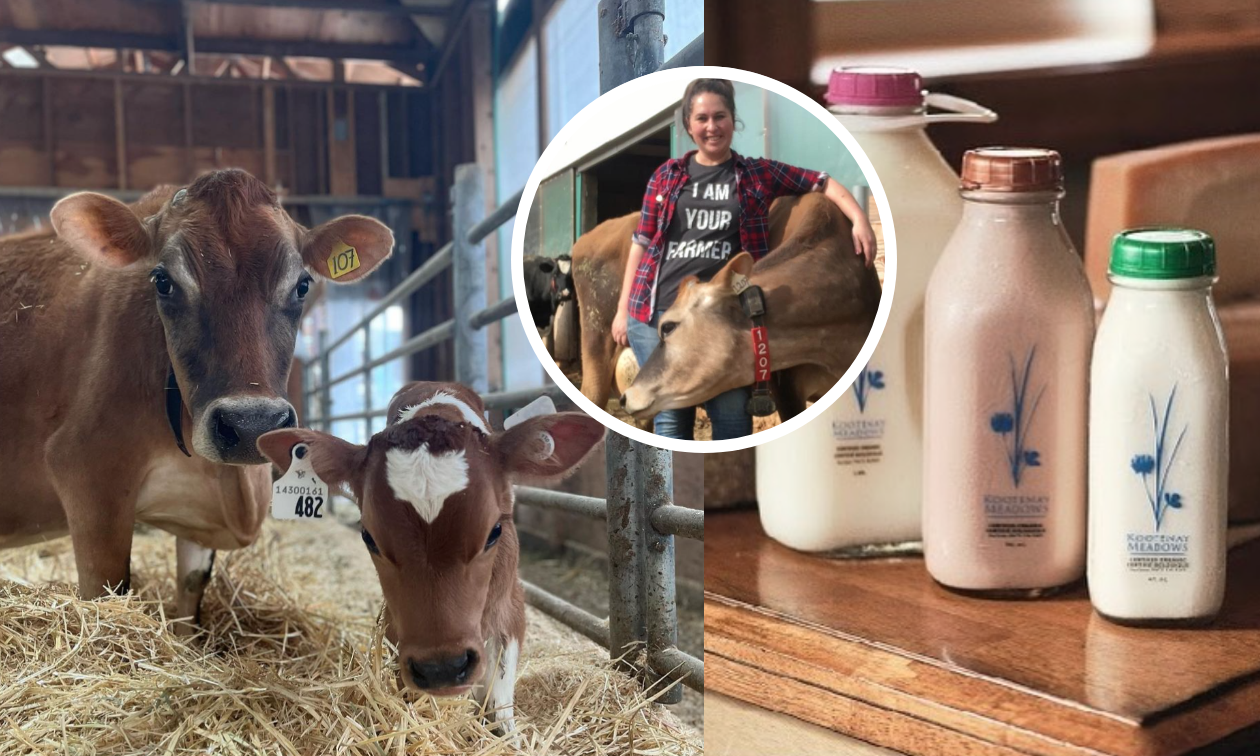 What would you do if your business has a crisis with the potential to go viral on social media and become a nightmare? This isn't a hypothetical question as it's not a matter of "if" but "when" your business will be hit with a PR crisis.
And when the worst happens, what would you do?
A. Ignore the crisis and hope it disappears.
B. Panic! Then run around looking for someone to blame.
C. Prepare for the inevitable and learn how to minimize your brand's reputation.
If you chose letter C, then congratulations! You made a better decision than the CEOs of Bell Media and United Airlines who used points A & B respectively to deal with their crises.
Consider how those companies failed miserably in responding to a crisis:
Bell Media, the owner of CTV, unceremoniously dismissed its chief news anchor, Lisa LaFlamme and did nothing to mitigate the inevitable backlash leaving Bell Media in crisis mode.
United Airlines lost $800 million in 24 hours following a video of a passenger getting dragged from his seat going viral on social media. The PR team put out a statement that tried to minimize the actions taken and then blamed the passenger.
A masterclass in crisis management by Kootenay Meadows
The CEOs of Bell Media and United Airlines would do well to take a lesson in crisis management from Erin Harris, one of the co-owners of Kootenay Meadows, a dairy farm in the Creston Valley.
The crisis: A few reports came in that the farm's milk tasted off or burnt. Imagine for a moment that your company's main product or service could have a serious flaw.
What would you do?
Here's what Kootenay Meadows didn't do: While it might have been tempting to ignore the few reports or blame their client's faulty taste buds for the issue, Kootenay Meadows did neither of those things. Instead, they took the third option.
How Kootenay Meadows handled their crisis: Harris took to social media and got ahead of the story before it became a full-blown crisis. I encourage you to watch the 90-second video that she posted to Instagram because it is a masterclass on how to respond to a crisis.
Let's break down Harris' video and see how she expertly diffused the situation and gave a PR lesson for any business owner (or CEO) who has to deal with a crisis.
Step 1: The message has to come from the top
If the issue really is a crisis (not just a minor complaint), then the message to the public needs to come from the owner or CEO. Leaving a PR team, or communications person to craft a wishy-washy message isn't enough to quell the inevitable backlash.
Erin Harris is a co-owner and face of Kootenay Meadows as she often takes to their company Instagram account to share behind-the-scenes views of the family farm. This time she stepped up to the plate and addressed the off-tasting milk issue head-on.
Step 2: Give a sincere apology
Instead of blaming your customers, try to put yourself in their shoes and show that you know how they feel. Give a sincere apology for their trouble. As shown by the two large brands above, this is often the most difficult thing to do in a crisis, but it is also the most important.
Look at the positive comments that were shared after hearing Harris' authentic apology:
"You guys are doing an amazing job. Problems like these are normal…and I'm positive you will find solutions."
"Thank you for posting this. We love your milk products and what you do so much."
Instead of backlash, Kootenay Meadows was showered with positive messages from adoring fans. People can and will forgive a sincere apology.
Step 3: Clearly share what you are doing to address the issue
"We've revamped our processing and did a massive overhaul of our bottle washing system."–Erin Harris
It might be tempting to wait until you have all the facts and a solution before giving an official statement. In the age of social media, speed is more important than solutions. Your clients will hear about your crisis so it's vital that you get ahead of the story. Being open and honest about what you do and don't know goes a long way in engendering trust.
At the time of Harris' Instagram post, Kootenay Meadows didn't know exactly what the problem was, but she explained that the dairy was leaving no stone unturned in trying to fix the issue. How could you not trust such a sincere and honest message?
Step 4: Stand behind your brand
"If you do have issues make sure you bring your milk back to the store where you purchased it and they will refund you, and we will refund them."–Erin Harris
A clear simple guarantee without asterisks or exceptions. As a customer, you can't ask for anything more than that.
Step 5: Ask for constructive feedback
"We always want to know if you have challenges with the milk"–Erin Harris
Asking for and acting on feedback—both positive and negative—shows a willingness to always be improving. And that response isn't just good PR, it's good business.
What kind of feedback did Kootenay Meadows receive after talking openly about their issue on social media?
When I asked Harris for permission to share her story she told me that she was overwhelmed by the outpouring of support she received from their customers.
One final tip for handling a public relations crisis
The best way to handle a crisis is to prepare now for the inevitable. Before a crisis happens, decide who has the authority to speak publicly for the company and have a plan of where and how you will communicate your response. Making a plan beforehand will help you avoid things going from bad to worse when trying to handle the situation mid-crisis.
And you just may want to review the video posted by Erin Harris as a reminder of how to handle a public relations crisis without losing your brand's reputation.