World-renowned adventurer Jon Turk to headline Kootenay Authors Book Fair
The Book Fair runs from 1:30 to 3:30 pm on Saturday, December 3rd at Lotus Books in downtown Cranbrook.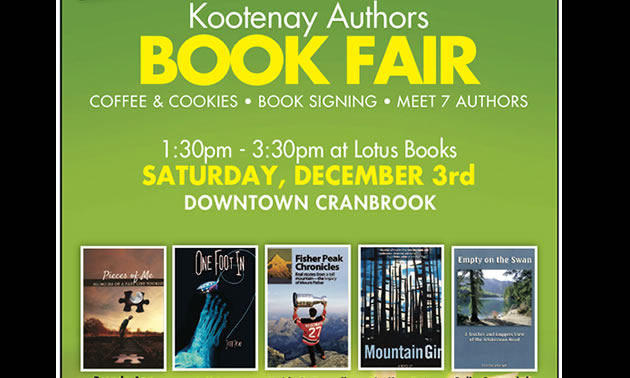 World-renowned Fernie-based adventurer, Jon Turk will present his new book, "Crocodiles and Ice: A Journey into Deep Wild" at 2:00 pm Saturday, December 3rd at Lotus Books in Cranbrook. He is the headline presenter at the 5th annual Kootenay Authors Book Fair which runs from 1:30 to 3:30 pm.
Jon Turk's newest book highlights his National Geographic award winning polar expedition circumnavigating Ellesmere Island, as well as other, lesser known passages. Jon received his Ph.D. in chemistry in 1971, but abandoned academics to engage in extreme adventures. His circumnavigation of Ellesmere with Erik Boomer was nominated in 2012 by National Geographic as one of the "Top Ten Adventures of the Year"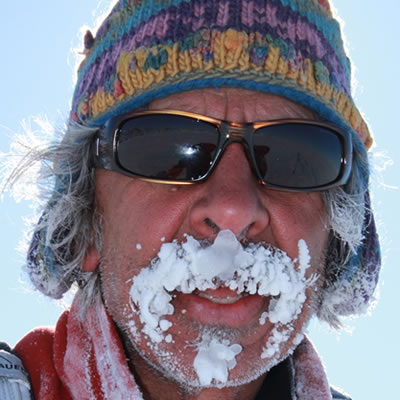 Jon Turk will be followed by Donna Macdonald of Nelson, as she discusses her new book, called Surviving City Hall. With humour and humanity, this book reveals the workings of the municipal world based on author Donna Macdonald's nineteen years as a city councillor.
The Kootenay Authors Book Fair is pleased to feature five new authors who haven't attended the event before and two who are returning. In addition to the two special guests, five other local authors will present 2 or 3 minute overviews of their books as well:
Keith G. Powell: Living in the Shadow of Fisher Peak was his first historical novel that tells the story of Jack Fisher, the discoverer of gold on Wild Horse Creek and namesake of Mount Fisher along with his second book Raising Kain, the adventurous life of Conrad Kain. His most recent book is The Fisher Peak Chronicles, a collection of Mt. Fisher themed stories about the prominent peak.
Shelby Cain: Kootenay-based Shelby Cain's new book, Mountain Girl, was published earlier in the summer of 2016. Mountain Girl is described as a wicked, turbulent, thrill ride that will keep you guessing until the final page is turned.
Colin Cartwright: Canal Flat resident and former mayor, Colin Cartwright knows of what he writes about. His two books, Empty on the Swan and Kootenay Bears, capture the essence of the Kootenay wilderness experience. Come and meet a genuine storyteller.
Brenda Ann Babinski: Cranbrook writer Brenda Babinski has recently published her first book called Pieces of Me – Memories of a Past Life Tourist. A local columnist, Brenda Ann is a writer, speaker, seeker and past life tourist.
Jeff Pew: Kimberley poet Jeff Pew is unveiling his new book of poetry called One Foot In. His poems are full of play, curiosity, wisdom and pain. He's a generous poet whose work ranges from the beautifully banal to the bizarrely surreal, as one reviewer says.
The Kootenay Authors Book Fair and Sale will give you an opportunity to meet with a variety of local authors, ask questions and get signed editions as well. The Book Fair runs from 1:30 to 3:30 pm on Saturday, December 3rd at Lotus Books in downtown Cranbrook—located at 33 - 10th Avenue South.