Welcome to Kimberley's B&B@228
Conveniently located at the base of the ski hill in Kimberley, the suite at B and B at 228 can sleep six comfortably.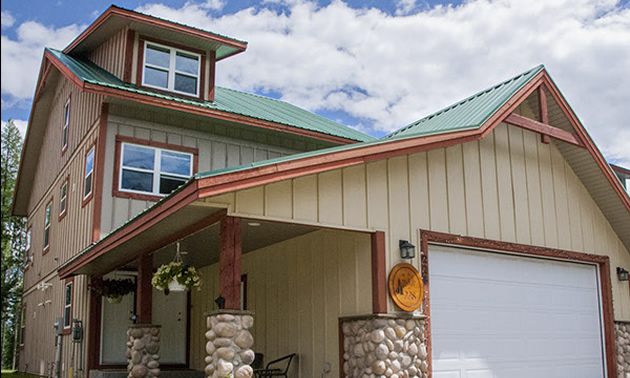 As you probably know Kimberley is a bit of hot bed for entrepreneurial startups lately and here is another one.
Lorne and Gail Knutson opened a new bed and breakfast suite in late October 2015 on Stemwinder Drive in Kimberley—simply called B and B at 228. Located at the base of the ski hill, the new bed and breakfast is just a 3-4 minute walk to the quad lift.
They offer an all-season 2-bedroom suite which comes complete with a separate entrance, two bedrooms, two bathrooms (one en-suite), a full kitchen, dining alcove, living room with gas fireplace, and private deck with hot tub and BBQ. With a sofa bed in the living area, the suite can sleep up to 6. Guests also enjoy a full breakfast each morning.
For more info: www.bandb228.com