Volunteering to Rescue: The West Kootenay Search and Rescue training weekend can use your help
Both the photo contest and the endless fundraising will take place from August 1-15, with winners announced on August 16.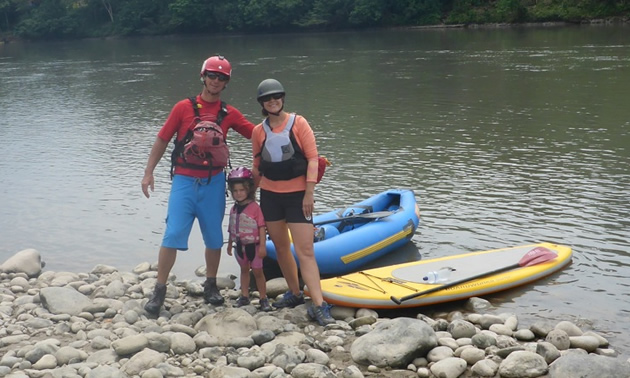 The British Columbia Search and Rescue Association (BCSARA) is made up of passionate volunteers who give time to provide their extremely important service to everyone who enjoys active recreation. On August 20 the Castlegar Society for Search and Rescue (CSAR) will host West Kootenay Regional SAREX 2016, a weekend training event filled with hands-on workshops open to all of BC's SAR volunteers.

Endless Adventure, of Crescent Valley, would like to help these heroes. By raising funds and awareness Chris and Andrea, who own Endless Adventure, believe they can alleviate pressure on these volunteers. BCSARA does receive some funding from the government, which is very much appreciated. However, dedicated SAR volunteers are continually using their personal funds to buy necessary equipment and participate in local training. For a group of people so dedicated to helping it is not fair to expect them to also pull money out of their own pocket to help save lives and provide services to the RCMP, BC Ambulance Services and the Coroner's Office.

To help raise awareness and funds Endless Adventure is hosting an online Photo Contest and an Endless Fundraising Campaign.

The Photo Contest is created to help raise recreation safety awareness. People are encouraged to take a photo of themselves and/or their family being safe while recreating. Submit it to the Endless Adventure Facebook page and you are entered to win one of four amazing Kootenay prizes.

Endless Fundraising has three opportunities to raise money for the West Kootenay Regional SAREX 2016 weekend:
First is a silent auction for the Ultimate SUP Package.
Second is a Search and Rescue Prize Grab by donation. Over $1600 dollars in prizes to be rescued.
Third is in celebration of Endless Adventure's 10 years in business. They will donate $10 for every $100 you spend. This includes all products in their Crescent Valley Store and, of course, rafting services on the Slocan River.
"We have enjoyed an amazing 10 years in the Valley providing fun and recreation for tourists and locals." Says Chris Ryman, owner of Endless Adventure, "That is why instead of having a party we decided to help with an organization that provides a necessary service to our region—BCSARA is comprised of volunteers that need our help."

To enter the photo contest go online to www.facebook.com/EndlessAdventure/ to find out more details on how to help raise funds for the search and rescue training weekend or drop by the Endless Adventure headquarters in Crescent Valley.

Both the Photo Contest and the Endless Fundraising will take place from August 1st to the 15th with winners being announced on the 16th, followed by a presentation at the West Kootenay Regional SAREX 2016 training weekend on the 20th.

For more information contact Endless Adventure at 1-877-FUN-8181 or email [email protected]. Information will be posted on EndlessAdventure.ca and on their Facebook page.