Unique new industrial/retail space being developed in Sparwood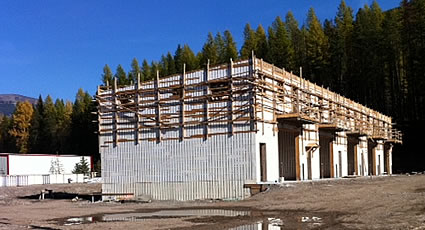 An unique new building in Sparwood, next to PJB Crane, is being constructed by Chuck Shoesmith at Shoesmith Construction of Fernie. It will be a five-bay building for industrial/retail space when complete.
Evidently in addition to industrial/retail space the new building will have residential apartments to accommodate owners or managers who could stay in the suites above.
This unique design is purposed to serve the industrial/retail sector in the Elk Valley. The building has good highway visibility and is located near many of Sparwood's other industrial supply companies.