Two Kootenay projects receive awards of merit
The Columbia River Skywalk in Trail and the Wildlife Detection System on Highway 3 both received awards.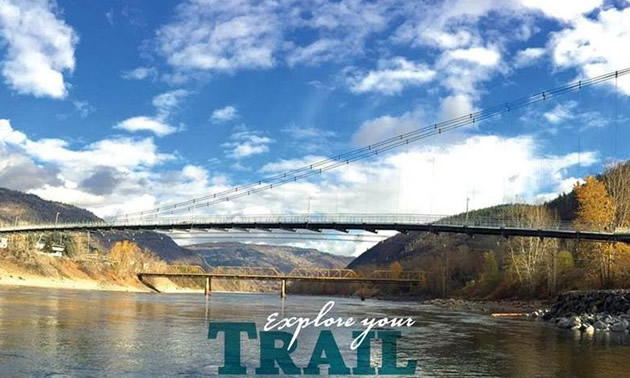 The Association of Consulting Engineering Companies of British Columbia (ACEC-BC) recently handed out their annual awards for a variety of projects in British Columbia.
Of the dozens of projects recognized two were located in the Kootenay region. They were the Columbia River Skywalk in Trail and the Wildlife Detection System on Highway #3. Here is the ACEC-BC information about each award:
Award of Merit: Columbia River Skywalk—Trail
Consultant: COWI North America
Located in Trail, B.C., the Columbia River Skywalk, designed by COWI North Amercia Ltd., is utility pipeline-suspension bridge spanning 280 metres across the Columbia River. It forms part of the Trans Canada Trail. The project was initiated to replace an aging regional sewer line located on a condemned bridge. COWI recognized the opportunity to add a pedestrian crossing and waterline, creating a true landmark.
Award of Merit: Wildlife Detection System
Consultant: PBX Engineering Ltd.
Each year, thousand of collisions with wildlife are reported on B.C. highways. The Wildlife Detection System was implemented on two priority on Highway 3 to protect wildlife and increase safety through the application of sophisticated detection technologies integrated with dynamic messaging. The highly accurate and effective system detects the presence of animals on the roadway, and warns motorists to reduce speed, thereby reducing collisions.
Congratulations to the proponents and engineers on both of these award winning Kootenay-based projects.