Two Kootenay companies finalists in BC Export Awards
Two Kootenay companies are finalists in the BC Export Awards honouring BC's Top Exporters.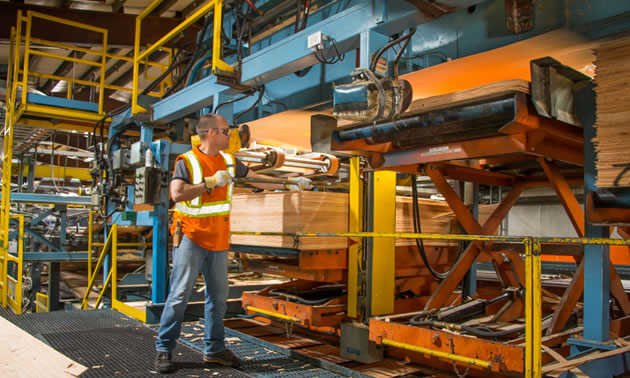 Two Kootenay companies are finalists in the BC Export Awards honouring BC's Top Exporters. Both companies are competing in the Natural Resources category and the award winner will be recognized at a luncheon in Vancouver on November 24th, 2017 at the Hyatt Regency Hotel.
The two companies are ATCO Wood Products of Fruitvale and Global Fruit of Creston.
ATCO Wood Products, Fruitvale: Located in the West Kootenays of British Columbia, ATCO Wood Products is a leading producer of softwood veneers and related by-products. They specialize in producing custom softwood veneer for plywood and engineered wood products customers in both Canada and the United States. ATCO Wood Products is also one of the largest forestry management companies in the West Kootenays, with licenses and contracts to sustainably manage approximately 315,000 acres (127,000 hectares). The company employs over 60 people.
Global Fruit, Creston: Established in 2002, Global Fruit markets the finest Canadian Cherries grown in the Okanagan and Creston Valleys of British Columbia to Asia, UK, Europe and to the United States. They only market export premium quality fruit. They work directly with some of the finest growers in Canada to provide the freshest solution for your cherry needs. There is a tremendous demand for the high quality late season cherries that British Columbia is famous for.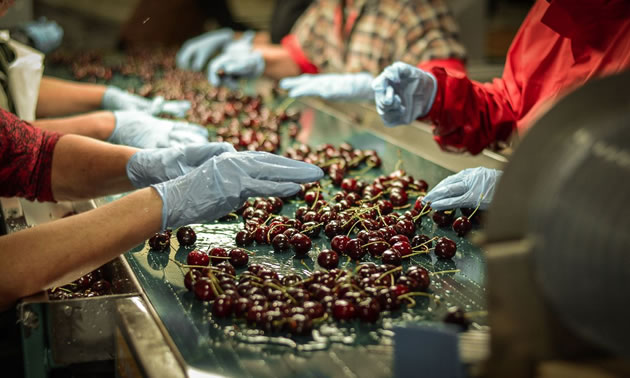 The BC Export Awards annually seeks out BC's Top Exporters and honours companies for their excellence and achievements in 9 categories, including 8 directed at firms and 1 at individuals. The Awards are presented by, Business in Vancouver, the Ministry of Jobs, Trade and Technology and the BC Division of Canadian Manufacturers & Exporters with support from annual sponsors. It is the oldest awards ceremony of its kind in Canada.
The objectives of the BC Export Awards are:
To increase awareness amongst British Columbians of the important role that exporting makes to the provincial economy
To identify and reward British Columbia's most successful and innovative exporters
To promote BC's top exporters as corporate role models in order to stimulate greater involvement in exporting amongst the province's business community
To further develop community awareness of the importance of exporting to the province's economic future
The Natural Resources Award recognizes companies that are engaged in marketing, processing and primary production of natural resources.
Eligibility
Must be a BC registered company
Produce goods and/or services that have significant Canadian benefits
Have earned foreign revenue in excess of $100,000 in the past fiscal year
Have been exporting for a minimum of 2 years
Established a presence in one or more geographic markets
Selection Criteria
Have a sound capital base with sufficient working capital to support their export activity
Demonstrated significant year-to-year percentage growth in value of export sales or increased sales volume over the past year
Demonstrated ability to overcome obstacles or other unique challenges in entering new international market(s)
Demonstrated quality of their export plan through use of innovation and strategies to promote brand awareness in their export market(s)
Shown notable growth in their overall business as a direct result of their export activities
We wish both companies success in the upcoming BC Export Awards and congratulate them on being finalists.