Trail Regional Airport receives $4.6 million in grant funding for Runway Rehabilitation Project
Both the airport terminal building project and the runway project will be completed in 2017.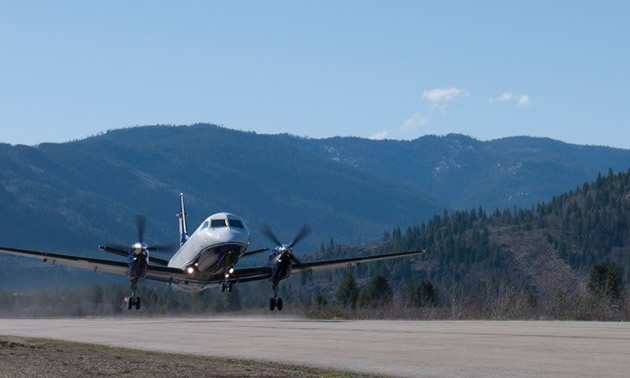 TRAIL, BC (May 25, 2017) -The Trail Regional Airport (YZZ), owned and operated by the City of Trail, is pleased to announce it has received a $4.6 million grant from the Airports Capital Assistance Program (ACAP). This Government of Canada program recently announced $41.7 million for new safety-related improvement projects at 34 airports across the country. Trail's funding will be used for the YZZ Airside Pavement Rehabilitation Project, a project that includes improvements to the runway, taxiway and apron that will result in longer take-off and landing distances of 300-500 feet, allowing for increased weight capacities for aircraft using the runway. This project will also result in YZZ being one of the first airports in the country to be fully compliant with Transport Canada's most recent airport regulations.
The City continued to pursue the ACAP grant since the purchase of the airport from the Regional District of Kootenay Boundary in 2014. Since the City took ownership of the airport, investments in excess of $10 million have been made with grant funding of almost $6 million being received, in support of improving this key piece of transportation infrastructure. "We are most appreciative of the tremendous support we received from elected federal representatives in advancing our application," said Mayor Mike Martin. "This major funding commitment recognizes the importance of YZZ providing reliable, convenient, affordable and safe air access into the Lower Columbia Region in support of residential, business, tourism and medical needs."
The timing for the ACAP grant could not be better for YZZ. "This significant investment by the federal government will improve air access for the Lower Columbia Region," said Councillor Kevin Jolly, Trail Regional Airport Committee Chair. "It also demonstrates our long-term revitalization transportation strategy for the area is sustainable as this project will occur at the same time as the construction of YZZ's new terminal building that recently broke ground."
In April 2017, the City hired WSP, an engineering project management firm, to manage the runway project and realized significant cost savings with their services, as WSP is currently on-site managing the terminal building construction. The City then awarded the contract for design of the runway rehabilitation to CIMA+, a transportation specialist firm, in May to determine the exact specifications of the new runway, taxiway, and apron. The runway project is expected to commence later this summer. Both the airport terminal building project and the runway project will be completed in 2017.