Top 25 most expensive residential properties in the Kootenays (by assessed value)
Invermere leads the way with the highest assessed value for a property in the Kootenay Columbia region.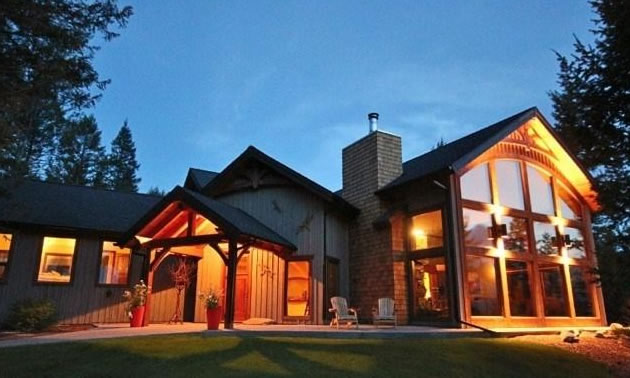 Overall, according to the recently released BC Assessment stats, the Kootenay Columbia region's total assessments increased from $38.6 billion in 2017 to $40.87 billion this year. A total of almost $460 million of the region's updated assessments is from new construction, subdivisions and rezoning of properties. BC Assessment's Kootenay Columbia region covers the southeast portion of the province from Fernie to Grand Forks and from Revelstoke to Cranbrook.
Invermere and district leads the list with 18 of the top 25 highest value properties; Fernie and Rural has three properties in the Top 25; Golden has two properties and both Cranbrook and Nelson have one property on the list.
Here is a list of Top 25 Kootenay Columbia Highest Valued Residential Properties:
1) $5,432,000 Invermere—11251 Lake Dr. – Rural Waterfront Single Family Residence
2) $5,228,000 District of Invermere—21734 3rd Ave, Invermere Fort Point Waterfront Single Family Residence
3) $4,460,000 Fernie Rural E—34293 Hill Rd, Fernie Cokato & Hosmer Acreage
4) $3,866,000 Invermere Rural—43665 Toby Creek Rd, Waterfront Acreage
5) $3,860,000 District of Invermere—51733 2nd Ave, Invermere Fort Point Waterfront Single Family Residence
6) $3,723,000 District of Invermere—61741 2nd Ave, Invermere Fort Point Waterfront Single Family Residence
7) $3,513,000 Invermere—71337 Sand Rd Rural Waterfront Single Family Residence
8) $3,491,000 Invermere—81033 Baltac Rd, Windermere Rural Waterfront Single Family Residence
9) $3,354,000 District of Invermere—91727 2nd Ave, Invermere Fort Point Waterfront Single Family Residence
10) $3,279,000 District of Invermere—101746 Fort Point Close, Invermere Fort Point Waterfront Single Family Residence
11) $3,217,000 Fernie Rural—111360 Kikomun-Newgate Rd Lakefront Property Only Acreage
12) $3,217,000 Fernie Rural—12593 Lakeview Rd , Invermere Rural Waterfront Single Family Residence
13) $3,120,000 Golden Rural—131622 Thompson Cres ,Golden Rural Kicking Horse Mountain Single Family Residence
14) $3,109,000 Invermere Rural—141449 Stoddart Ave , Windermere Waterfront Single Family Residence
15) $3,094,000 District of Invermere—151744 3rd Ave , Invermere Fort Point Waterfront Single Family Residence
16) $3,038,400 Invermere Rural—163200 Hawke Rd Rural Acreage
17) $2,845,000 District of Invermere—171723 2nd Ave, Invermere Fort Point Waterfront Single Family Residence
18) $2,813,000 Cranbrook Rural—183918 Wasa-Sheep Creek Rd Lks-Wasa, Lazy, Premier Acreage
19) $2,727,000 District of Invermere—191765 Fort Point Close, Invermere Fort Point Waterfront Single Family Residence
20) $2,710,000 Golden Rural—201594 Columbia Valley View Kicking Horse Mountain Single Family Residence
21) $2,693,000 Invermere Rural—212398 Ruault Rd Waterfront Single Family Residence
22) $2,693,000 Invermere—221075 Baltac Rd, Windermere Rural Waterfront Single Family Residence
23) $2,688,000 Nelson Rural—231659 Highway 3a, Four Mile Nelson- Kokanee Creek Acreage
24) $2,633,000 Invermere—241095 Scenic Pl Rural Windermere Lake Influence Single Family Residence
25) $2,599,000 District of Invermere—251709 2nd Ave, Invermere Fort Point Waterfront Single Family Residence