The Loaf opens in Sparwood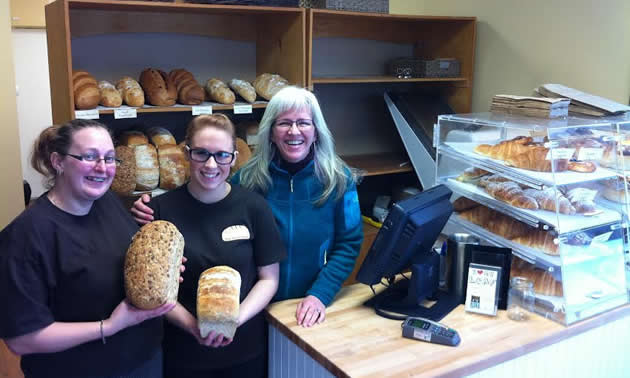 Fernie's popular bakery/cafe, The Loaf, owned and operated by Phil Gadd, has expanded by opening a new cafe and retail outlet in Sparwood.
The Loaf serves a great selection of bread, pastries, pies, cakes, espresso, cappuccino and other freshly brewed coffees as well as other hot drinks. It has quickly become a must stop destination for Sparwoodites in just a matter of a few weeks since opening.
The Loaf, established in Fernie in 2009, is now operating a popular restaurant on 2nd Ave in Fernie as well as a bakery that supplies businesses throughout The Elk Valley, and in Cranbrook and Kimberley with freshly-baked bread on a daily basis.
You will find The Loaf in Sparwood at 1-131 Aspen Drive, opposite the Titan truck—tucked right behind Subway.